Shameless creator Paul Abbott writing Victorian police comedy
Shameless creator Paul Abbott writing Victorian police comedy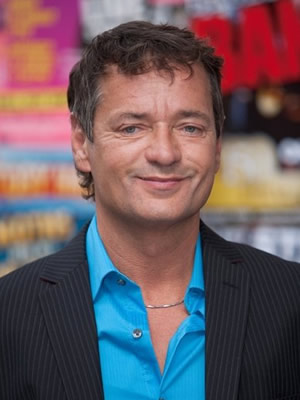 At part of the presentation of its annual report today, Channel 4 has announced a new comedy drama called No Offence.
Created by Paul Abbott (pictured), the writer behind the network's long-running comic drama Shameless, the new show will be set in the past and follow a team of police officers.
The eight part series is described as being set in "a crumbling Victorian cop shop on the wrong side of Manchester". It follows a group of bobbies on the front line - wondering "what they did to end up here, in this force, on this side of town".
Channel 4 says: "Keeping these streets clean is a Herculean task, enough to demoralise even the keenest rookie. But there's a reason these cops are in this force.
"As the never ending rabble off the local estates pours in, Inspector Vivienne Deering, the station's sharp, funny (peculiar) and hard-as-they-come boss, and her team led by DC Dinah Kowalski (smart but impetuous, stuck in the middle, single mother in her 30s) and DC Joy Freers (buttoned up so tight she might pop! But nobody's mug), show they have what it takes to crack crime and to expose the addled, the skanky, the pimps, the petty and the really proper nasty bastards for the sewer rats they are."
The network describes the show as "raucous, riotous and razor sharp" and says: "No Offence is a new and completely original take on the world of the police procedural and is set to shock, move and invite audiences to laugh themselves silly by turns."
Creator Paul Abbott says: "I'm a big fan of well-told cop shows and jet-black social comedy, and I wanted to see how explosively we could bang two genres' heads together. No Offence is reared on wilder-than-average seeds and I've had a ball with the AbbottVision team in building this concept. It's a tilted, hardcore blend of cop drama, family saga and social mayhem."
Abbott's previous TV credits include forensic psychologist detective series Cracker, 1997 one-off show Police 2020 and the 2003 thriller Alibi, but e is perhaps still best known for creating Shameless. The comedy drama, which launched on Channel 4 in 2004, is about to come to an end after more than 100 episodes spanning 11 series. The final episode will be screened at the end of the month.
Talking about No Offence, Channel 4's Piers Wenger says: "No Offence is the best of what the world has come to expect from a Paul Abbott script: characters you can adore, gags which practically blind you with their brilliance and plots which, while appearing outlandish, challenge the way you think about the world. We're delighted to announce the commissioning of this new series created and written by Paul and welcome him back to Channel 4."
Executive Producer Martin Carr adds: "No Offence is a bold, witty and unusual show and we are delighted at the unconditional enthusiasm and support we have been given by Piers and his team to be as bold as we dare. No Offence is a completely new show, told in a way not seen before on television and Channel 4 is absolutely the right home for it."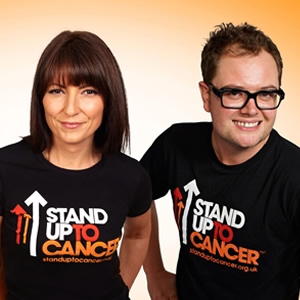 Channel 4 also announced today that it would be entering a new five-year partnership with Cancer Research UK to produce more Stand Up To Cancer shows, starting next year. The network will broadcast highlights from what will now become an annual live show mixing stand-up comedy and music to raise awareness and funds for the charity.
Last year's debut Stand Up To Cancer show, which featured performances from comedians including Jimmy Carr, Miranda Hart and Jack Whitehall, was the most successful first year for any UK commercial TV fundraising event, raising over £8m for CRUK.
Announcing the new commissions, network boss Jay Hunt said: "We are continuing to invest in the sort of innovative and distinctive content that only Channel 4 would bring to screen." Adding: "I am delighted that, as Shameless ends, Paul Abbott will be back on 4 with a new jet black comedy drama about cop life, No Offence."
She also commented: "Last year's launch of Stand Up To Cancer in the UK exceeded all expectations and showed that we could harness the power of 4 behind a major event that raised millions. Our new five-year partnership with Cancer Research UK is a terrific opportunity to build on that success and raise even more for a great cause."
Stand Up To Cancer will be on in 2014. No cast or timings have been announced for No Offence yet, but the show is expected to be filmed later this year for broadcast in the winter or early 2014.
Other comedy coming to Channel 4 during 2013 includes a second series of sketch show Cardinal Burns, a third series of Friday Night Dinner, a full series of Matt Berry's Toast Of London, and a final episode of The IT Crowd.
Share this page