FOX commissions Gavin & Stacey US remake
FOX commissions Gavin & Stacey US remake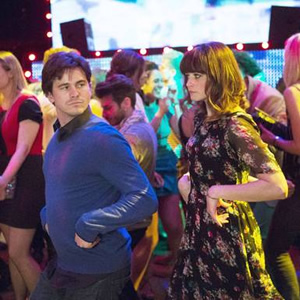 TV network FOX has ordered a Gavin & Stacey adaptation for the American market, to be called Us And Them.
Produced by Sony Pictures Television, Baby Cow and BBC Worldwide, the series will star Jason Ritter (Parenthood) in the Gavin role, and Alexis Bledel (The Gilmore Girls) as Stacey. A pilot has already been filmed, under the title Friends & Family.
The series looks set to focus more on the Gavin and Stacey characters than their friends and family, as was the case with the original BBC Three sitcom.
Us And Them is being described by American media as being "about a young couple whose path to happily-ever-after is complicated by the screwed-up circus of people closest to them".
The series will also star Jane Kaczmarek (Malcolm In The Middle) and Kurt Fuller (Psych) as Pam and Michael, Gavin's parents; Kerri Kenney (Reno 911!) as Stacey's mother, Gwen; Dustin Ybarra as Smithy; and Ashlie Atkinson as Nessa.
Based on Ruth Jones and James Corden's scripts for the original series, the pilot was adapted and executive produced by David J. Rosen, who will lead the writing team for the full series. Corden and Jones will act as executive producers.
Baby Cow's original British series ran from 2007 to 2010, first on BBC Three before transferring to BBC One due to its popularity. The series is dogged by constant calls for and rumours of further series and specials, but Ruth Jones, speaking about her writing partnership with Corden last August, said: "There are no plans to do any more at the moment. He's really busy, I'm really busy."
Jones is currently shooting the third series of Sky1 comedy drama Stella in Wales, whilst Corden has just completed filming The Wrong Mans, a new comedy-thriller with Mathew Baynton, for BBC Two.
Cross-channel remakes are increasingly prolific at present, with ABC currently transmitting a remake of BBC Three sitcom White Van Man, entitled Family Tools. Other remakes to be piloted in America recently include Only Fools And Horses, Feel The Force, and Friday Night Dinner, whilst BBC One announced yesterday that Lee Mack and Catherine Tate are to star in a British adaptation of Everybody Loves Raymond, to be piloted later this month.
Story update, 14th May. Here is the trailer for 'Us & Them':
The following clip from Gavin & Stacey features Corden and Baynton working together.
Share this page