Caitlin Moran co-writing Raised By Wolves sitcom
Caitlin Moran co-writing Raised By Wolves sitcom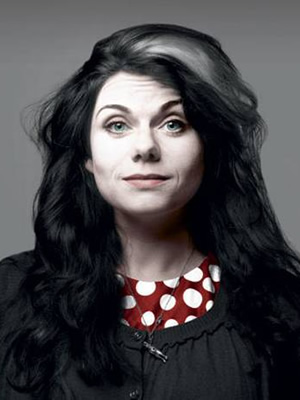 Caitlin Moran, the Times columnist and best-selling author, has co-written a new sitcom pilot set in Wolverhampton.
Raised By Wolves, which has been written in collaboration with her sister Caroline, is a sitcom pilot based around a family home-educating six children in a council house in Wolverhampton.
The Channel 4 comedy is partly based on the sisters' own lives. Caitlin is the eldest of eight children and for a period lived in a three bedroom council house in Wolverhampton with her parents and siblings. She was educated at home from the age of 11, having attended secondary school for only three weeks.
The project has been described as "aiming to tackle class presumption post-Shameless" (Channel 4's gritty council-estate comedy drama).
Speaking to Leeds Student, Moran said: "People assume anyone living on a council estate and on benefits is some kind of feral, texting, druggy scum who's always cheerful and never scared, and just has a lot of sex in alleyways round the back of nightclubs. There are some, but there are in middle classes too - look at... Prince Harry."
Raised By Wolves is being overseen by Big Talk Productions, the company behind new ITV sitcom The Job Lot and established hits including Him & Her and Friday Night Dinner.
The pilot episode will be shot in Manchester, overseen by Threesome director Ian FitzGibbon. No cast details are yet known.
This will be the second time that Moran has written a sitcom pilot for Channel 4 and Big Talk Productions. Her last project, The Big Object, was a sitcom based around an overweight 16-year old girl in search of a boyfriend. The script was commissioned in 2012, however following the departure of Channel 4's comedy boss Shane Allen to the BBC and the arrival of My Mad Fat Diary on E4, the project is believed to be on hold.
Since its release in 2011, Caitlin Moran's book How To Be a Woman has sold hundreds of thousands of copies and won multiple prizes, including Galaxy Book of the Year. A movie version of the book is currently in development with the same broadcaster's cinematic arm, Film4.
The pilot episode of Raised By Wolves is expected to be on Channel 4 this autumn.
Share this page