Comedy Central orders Alternative Comedy Experience Series 2
Comedy Central orders Alternative Comedy Experience Series 2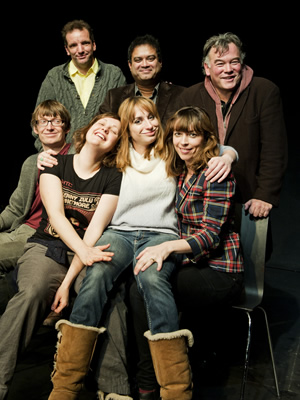 Comedy Central has ordered a second series of The Alternative Comedy Experience, the stand-up format curated by Stewart Lee.
The format, of which the first series completed transmission last week, is a stand-up programme that aims to showcase comedians whom 'more mainstream' programmes 'ignore'. The series is overseen by Stewart Lee. The comic does not perform himself but helps to pick who appears and conducts interviews the other comics backstage.
Running for 12 episodes, The Alternative Comedy Experience Series 1 was filmed in front of a 'real comedy club audience' during a full week of packed houses at The Stand venue in Edinburgh.
British Comedy Guide understands that Comedy Central has now ordered another 12 episodes, which will be filmed at The Stand in July, in advance of the Edinburgh Festival Fringe.
The series is expected to be shown on the subscription broadcaster in early 2014, and will again be produced by Colin Dench, whose other work includes stand-up DVDs for the likes of Ross Noble and Stewart Lee himself.
The full line-up for Series 2 has yet to be confirmed, but it is known that a number of acts from Series 1 will return alongside new performers. British Comedy Guide understands that those returning will be Bridget Christie, Paul Foot, David Kay, Tony Law, Josie Long, Simon Munnery and Henning Wehn.
We can also reveal that Nish Kumar, Michael Legge, Grainne Maguire and Liam Mullone are amongst the acts invited to join the show and perform as part of Series 2.
Below is a clip from the show, featuring Henning Wehn performing and talking to Stewart Lee.
Share this page