Brian Belo to star in comedy pilot about reality TV
Brian Belo to star in comedy pilot about reality TV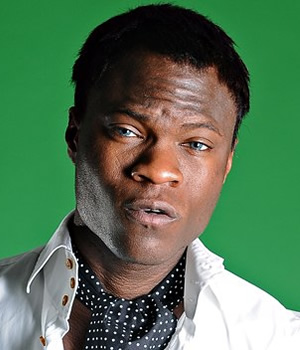 Brian Belo, the winner of the 2007 series of Big Brother, is co-writing and will star in a new comedy drama pilot set in the world of reality television.
Team Panache will reportedly follow the story of a group of twenty-somethings who are intent on making it big on a reality television series. The format is described as being 'a show within a show', similar to the way 30 Rock and Moving Wallpaper observed behind-the-camera happenings.
TV Wise reports that the pilot episode is being filmed at Elstree Studios and is being independently produced by Firehouse Entertainment. At present there is no TV broadcaster attached to the project, but producers hope to secure a commission off the back of the pilot over the next few months.
The Team Panache pilot has been written by Belo alongside producer Ben Shillito, whose previous credits include gangster vampire movie Dead Cert and Just For The Record, a 2010 mockumentary movie about the British film industry which starred Danny Dyer.
Characters featured in Team Panache are said to include a charming, attractive, level-headed girl band member; a Surrey and England cricketer; an amoral fame-hungry glamour model; a clever and ambitious reality TV star; and a spoiled, odious and mean son of a footballer.
TV Wise reports the cast lined up to take part in the pilot includes Colin Salmon (Some Girls), Ewen MacIntosh (Keith in The Office) and Thea Knight (Big Fat Gypsy Gangster).
Belo will also take one of the lead roles. The 25 year-old, who was raised in Basildon, won the 8th series of Big Brother in August 2007 with 60% of the audience vote. He has since appeared on various panel shows, including Fake Reaction, Celebrity Juice and 8 Out Of 10 Cats. Additionally, he has also made cameo appearances on scripted comedies including Popatron, Harry Hill's TV Burp and Lemon La Vida Loca.
Last year Belo started legal proceedings against Lime Pictures, the producers of The Only Way Is Essex, claiming a "breach of copyright and breach of confidence" for reproducing part of his own format - Totally Essex - to create TOWIE. Lime Pictures and ITV say the claim is totally without foundation.
Below is a clip of Belo hitting himself with his own shoe in protest at his Twitter followers messaging him to say Lady Gaga is 'the fashion icon of the female world':
Share this page