Not Going Out gets seventh series & Christmas specials
Not Going Out gets seventh series & Christmas specials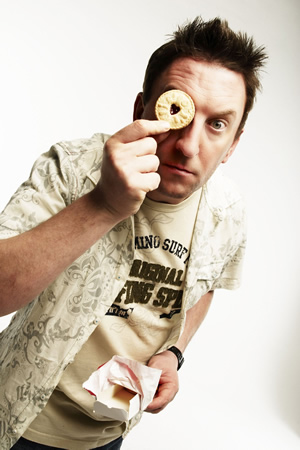 Lee Mack, star, co-writer and co-creator of hit BBC One sitcom Not Going Out, has confirmed that the show is set to return.
Appearing on magazine programme The One Show to promote Series 6 of the hit sitcom, which starts tonight, Mack said: "Nothing's been signed yet, but it's virtually gonna happen!"
He added: "We're doing a Christmas special, then another series, then another Christmas special - and then I'm having a breakdown!"
The news of Series 7 marks a refreshed commitment to the popular comedy series by BBC One bosses, having previously faced a rather shaky future.
Early in 2009, after three successful series, the BBC cancelled the show in a move widely seen as being motivated by internal politics. Amidst popular outcry, news came a few months later that the sitcom would return. After its fourth run, BBC bosses showed faith in the ratings-winning format by ordering both a fifth and sixth series at the same time.
However, many fans are again worried for the future of the show, it having been revealed at the end of Series 5 that co-star Tim Vine, who played Lee's best friend and Lucy's brother, had quit the programme to pursue other projects. Tonight's episode, entitled Rabbit, will be the first not to feature Vine's character.
Lee Mack told presenters Louise Minchin and Chris Evans: "In the story, he's gone to Germany. We thought we'll cover him in like two or three episodes and make a big story - and in the end we thought 'oh what the hell, cover him in the first 5 seconds'. In tonight's episode, within 10 seconds we'll have covered why he's left and we never mention him again."
The seventh series is likely to be filmed this Autumn, as well as the first of the two Christmas specials.
Series 6 Episode 1, Rabbit, will be broadcast tonight on BBC One at 9:30pm.
Here is a preview clip from tonight's episode:
Share this page