Dave Gorman joins Dave TV for new series
Dave Gorman joins Dave TV for new series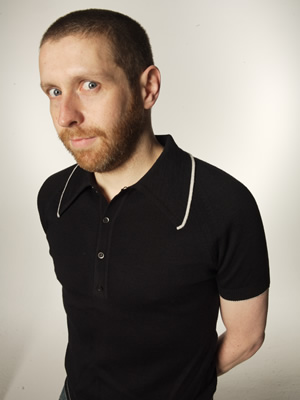 Author and comic Dave Gorman is to join the line-up of digital channel Dave with his latest TV project.
Titled Modern Life Is Goodish, the series is to be loosely based on Gorman's live show Powerpoint Presentation, and will see the comic discussing contemporary media and its drive to sell him things he simply doesn't need.
The show will be presented in Gorman's usual mix of illustrative examples and visual storytelling, stand-up and experimentation. It will be on screens this Autumn.
Dave channel boss Steve North said today: "We're proud to have our own specially commissioned Dave Gorman series exclusive to Dave. He's a great addition to a growing list of top names to work with us which this year alone includes the likes of Dara O Briain, Alexander Armstrong and Ross Noble. We want to be the place for the very best comedy talent to come and do their most exciting work."
Commissioner Richard Watsham commented: "Continuing our drive for distinctive content, this is a wonderfully innovative comedy format that takes the best of Dave Gorman's brilliant stand-up and adds additional layers that will really bring it to life for TV. I'm very excited that more people will get to see just how good Dave is."
Executive Producer Jamie Isaacs, from production company Liberty Bell, added: "We are delighted to be working with Dave Gorman on this show - he is a unique voice in comedy and his intellectual curiosity and sense of fun make him a perfect guide to the countless questionable things we're all exposed to and just seem to accept as ok."
The six episode series is to be filmed at The Tabernacle in Notting Hill in May and June, with the series due to air on Dave later in the year.
Gorman has written a blog post detailing a little more information about the programme.
The following video is a clip from Dave Gorman. Stand-Up. Live.:
Share this page