All star cast revealed for David Walliams sitcom
All star cast revealed for David Walliams sitcom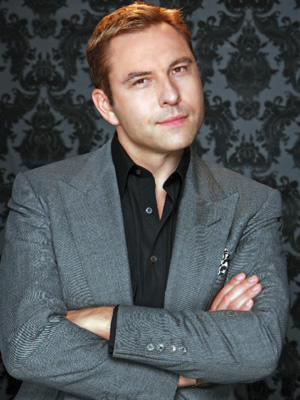 Casting details have been revealed for David Walliams's upcoming school-based sitcom, Big School.
Previously known as Autumn Leaves, the six-part comedy series has been written by Walliams with writing team The Dawson Brothers - Tim Inman, Andrew Dawson and Steve Dawson - and will begin filming "within the next few weeks" in Greater London.
The BBC describe the show as "a comedy about a dysfunctional staff room, unrequited love and interactive white boards".
Walliams, as was already known, will head the cast as lovelorn chemistry teacher Mr Church; the object of his affections is new member of staff Miss Postern (Catherine Tate), a French teacher who has never actually visited France.
Life On Mars star Philip Glenister will play Mr Gunn, a "lothario gym teacher" who also has his eyes set on Postern, whilst acting legend Frances De La Tour (Rising Damp) will take on the role of Greybridge School's no-nonsense, plain-speaking headmistress, Ms Baron.
The line-up is completed by Joanna Scanlan (Getting On) as nosey drama teacher Mrs Klebb; Steve Speirs (Stella) as Mr Barber, the pessimistic geography teacher who's counting down the days until he can retire; and Daniel Rigby (Eric & Ernie) as a mod-like music teacher who desperately wants to be mates with the kids and still clings to his dream of becoming a rock star.
The series will be directed by Tony Dow (Only Fools And Horses) and produced by Jo Sargent (Miranda, Absolutely Fabulous).
Executive producer Mark Freeland, head of the BBC's comedy department, says: "Led by David Walliams, it's an absolute privilege to work with such a brilliant cast and off-screen production team. Like my Latin GCSE, nothing can go wrong. At least that's what I thought at the time."
Big School is expected to broadcast on BBC One later this year.
Share this page