Peter Kay moves to BBC One for new sitcom
Peter Kay moves to BBC One for new sitcom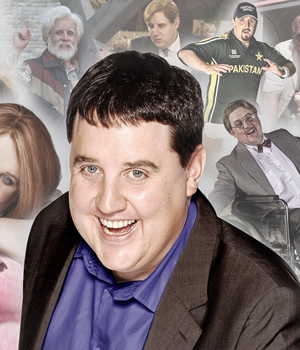 Peter Kay, one of the UK's most popular and successful stand-up comedians, is joining the BBC for a new sitcom project.
The comic, best known for his hugely lucrative stand-up tours and Channel 4 sitcoms including Phoenix Nights, will star and direct in the six half-hour episodes of Car Share.
The series, from Kay's own production company, Goodnight Vienna, will focus on colleagues John and Kayleigh, who are forced into a car sharing scheme by their employer for the daily commute to and from work at an out-of-town supermarket.
The character of Kayleigh will be played by newcomer Sian Gibson as each episode's journey "brings fresh insight into John and Kayleigh's lives, with twists and turns in their unlikely relationship".
Notably, as part of a trial initiative, the entire series will be available to watch on the corporation's on-demand service, iPlayer, before it is broadcast on BBC One. Following a string of BBC Three pilots in 2012, some 40 hours of original programming across drama and comedy genres will now be debuted on the internet service.
In an interview published in The Guardian, the BBC's new Controller of Comedy Commissioning, Shane Allen, commented of the plans: "A screen's a screen. I don't watch anything in real time myself. Everyone's hung up on these overnight ratings but the future is on-demand, pre-recorded."
The comedy has been written by Tim Reid and Paul Coleman, and Kay says of the scripts: "To be finally working with the BBC on a new comedy is a great opportunity. The idea of two people car sharing to work each day really appealed to me, as it highlights the comedy in the minutia of the daily trek and allows the spiralling conversations of life to unwind in all of their glory."
BBC One controller Danny Cohen said: "It is hugely exciting that Peter Kay is coming to BBC One with his new series - even more so with the innovative plan we have to launch the show online."
Speaking about the commission today, Shane Allen adds: "Everyone adores Peter. It's bold and exciting for him to head in a more naturalistic comedy direction with this project. It will be a nifty new addition to his incredible body of work and the way it is being launched is very canny."
Set and filmed in the north west of England, the series is expected to be available on iPlayer later this year and broadcast on BBC One soon thereafter.
Peter Kay will next be seen on screen in a one-off Channel 4 comedy drama, Malachy's Millions. A one hour mockumentary, the programme sees Kay playing a self-made millionaire going undercover in a Northern England mining town for a Secret Millionaire type TV show.
Share this page