David Brent to live on via YouTube
David Brent to live on via YouTube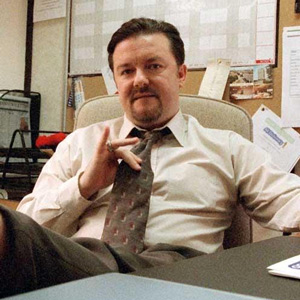 Ricky Gervais is set to revive his The Office character on his YouTube channel.
Fictional office manager David Brent was the focus of the 2001 BBC mockumentary, and has already been confirmed as returning to TV screens for a one-off Comic Relief special. To be broadcast this evening, the sketch will catch up with Brent ten years on from when he was last seen.
It has now been revealed that Brent will return for further adventures, courtesy of Gervais's YouTube channel. Gervais has received fresh investment for the channel and will begin producing a range of podcasts, new sketches and interviews to be published on it.
A revamp of the channel launches today, with funding coming from Google-owned YouTube itself, as part of the company's efforts to create more original content for the video sharing platform.
Gervais says: "Working with YouTube is a fantastic opportunity for new content to be made available without the limitations of schedules and international restrictions. Viewing habits are changing. And anyone who doesn't realise that will be left behind. I am very excited to be working with a platform that is so instant and accessible."
YouTube's head of content partnerships, Ben McOwen Wilson, added: "Ricky Gervais already has a huge fan base on YouTube and they'll be thrilled to see what he's got up his sleeve including the next adventures with the infamous David Brent."
Funding is provided by Google up-front. The content will be produced by Gervais's company, Derek Productions. The first of the new videos are expected to begin appearing over the next month.
Here is the channel's most recent video, a short trailer for this evening's Comic Relief sketch.
Share this page