BBC Two lines up Dave Allen celebration night
BBC Two lines up Dave Allen celebration night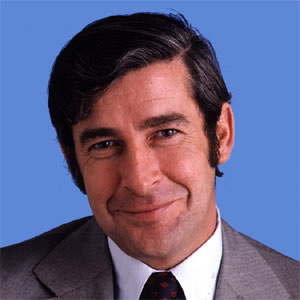 Irish comedian Dave Allen is to be honoured by BBC Two next month.
As popular as he was controversial for his routines based around religion and philosophy, the comic was often referred to as "the sit-down stand-up", almost always performing his routines whilst seated.
He gained particular fame in Britain from the mid 1960s and cemented his stardom with the long-running Dave Allen At Large through the 1970s. Multiple high-rating BBC series and specials followed in the UK well into the 1990s, but Allen was a far more controversial figure in his home country for his mocking of the Catholic church.
Now BBC Two is set to celebrate the popular comic with a night of programming in April. Programmes lined up include an hour-long documentary from Vera Productions, including previously unbroadcast footage and interviews conducted by the late Sir Bill Cotton, the legendary light entertainment executive, BBC One controller and TV producer.
Allen's eldest son, daughter and widow will all appear in the programme. Others lined up include Dame Maggie Smith, Val Doonican, Stephen Frears and Steven Berkoff, as well as cast and crew from Dave Allen At Large, which ran from early 1971 until Christmas 1976.
BBC commissioner Gilly Hall said today: "We are delighted to be celebrating the life and work of the inspired and extraordinary comedian, Dave Allen on BBC Two. He was an entertainer ahead of his time and an acclaimed actor too, who has not been seen on British television for many years."
Dublin-born Allen died at his home in London on 10th March 2005. His estate has not granted permission for the commercial release of any of his work, but a highlights selection - The Best Of Dave Allen - compiled by Allen himself before his death, is available to purchase.
Here, Dave Allen performs a routine discussing his introduction to religion:
Share this page