BBC developing crowd-sourced comedy pilot
BBC developing crowd-sourced comedy pilot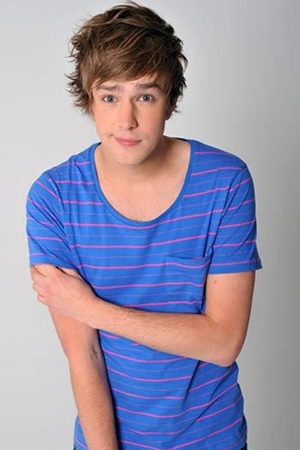 BBC Comedy is working on Fat Pipes, a new comedy format that will be based around the concept of crowd-sourcing audience interaction using social media.
A live one hour interactive pilot will take place later in the month. Producers explain: "The pilot episode will be streamed direct from The Hospital Club Studios in Central London and will be a raucous, anarchic hour of live, interactive comedy, with set piece contributions, special guests, stunts, music and games that the audience - both in the studio and at home - can join in with online in real time via Facebook, Twitter and the wider internet."
They continue: "Using social media, we'll get to know our audience ahead of the show and create an online comedy event that viewers can join in with, sending in jokes and suggestions and playing along with photo challenges and live online comedy 'games'. You might even be invited to join us live in the studio via your webcam..."
Fat Pipes is being developed in-house by the BBC as a possible format for the iPlayer and BBC Three. For the pilot episode, only those that have applied and been accepted by the production team will be able to view the live stream from home and interact with the show but, should a series be ordered, the nation would be able to connect to the show as it broadcast.
Young comedian Iain Stirling (pictured) has been signed up to present the pilot episode. As well as a being a stand-up comedian, Stirling has - until recently - been a presenter on CBBC. However, the Scottish comic has now quit his childrens' role to focus solely on comedy.
Stirling will be joined on stage by "some of Britain's best and brightest young comedy talent" for the pilot episode. Names of the guests taking part have not yet been announced.
The pilot will be recorded on Monday 25th March 2013. To apply to be in the studio audience or to gain access to the live stream visit our free tickets page
Fat Pipes is not the first comedy pilot to be based around social media. Last year BBC Three piloted Chris Ramsay's Social Network in which the comedian took a look at what was happening on social media, and the corporation also filmed @cuff, a format that saw the audience tweeting the comedians on stage. In February 2012 Jonathan Ross hosted an ITV pilot called Trending Topics, a panel show based around the most popular topics on Twitter.
Below is a video of Fat Pipes host Iain Stirling appearing on Russell Howard's Good News.
Share this page