Lemon La Vida Loca to return to ITV2
Lemon La Vida Loca to return to ITV2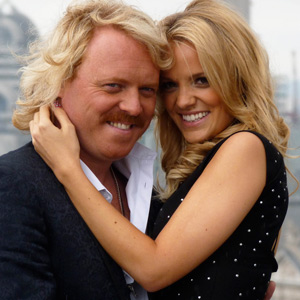 Leigh Francis's spoof reality series Lemon La Vida Loca is to return to ITV2 for a new series later this year.
Francis, better known as his alter ego Keith Lemon, will star alongside actress Laura Aikman in a second series of the spoof sitcom they created together after filming his big screen debut in November and December 2011, Keith Lemon: The Film.
Aikman plays Rosie Parker, Keith's girlfriend, as cameras follow the couple enjoying their "normal" life together in London. The comedy proved unpopular with British Comedy Guide visitors, being voted the Worst New TV Sitcom of 2012 in January's Comedy.co.uk Awards, however has proved popular with its target audience on ITV2, the channel that is also home to Lemon's smash-hit panel show, Celebrity Juice.
Lemon La Vida Loca debuted with a four part series in August 2012, achieving figures of around 1 million viewers an episode, and returned in early December for a two-part Christmas special, Merry Keithmas.
The first series and Christmas specials followed the couple after Rosie's move from Leeds to London to be with Keith, and his various commitment issues and selfish personality traits.
Lemon La Vida Loca Series 2 is due to film during April and May, with broadcast expected later this Summer on ITV2. In aid of Comic Relief, a competition is currently open to win a walk on part in the show.
Lemon will also shortly be starring in a revival of daytime TV format Through The Keyhole. Poking through celebrites' homes with his usual irreverent and cheeky sense of humour, the series is being lined up for prime-time Saturday evening broadcast on ITV's flagship channel later this year.
Here's an excerpt from Merry Keithmas, in which Keith reveals what he's bought his mum for Christmas.
Share this page