Les Dawson hologram to star in An Audience With...
Les Dawson hologram to star in An Audience With...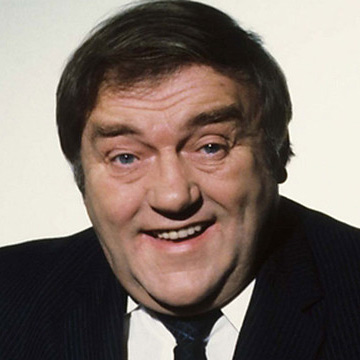 A new episode of ITV entertainment show An Audience With... will reportedly star Les Dawson, even though the comedy star died in 1993.
The Mirror reports that ITV are planning to use holographic technology to put the comic at the centre of the new episode.
Dawson's widow, Tracy, and his daughter Charlotte, are said to have given ITV permission to use his image for the special one-off edition of An Audience With....
Originally produced by LWT, the periodic entertainment series has been running on-and-off since 1980. Barry Humphries hosted the first show in his popular guise as Dame Edna Everage, and comics to have fronted specials since include Kenneth Williams, Billy Connolly, Victoria Wood, Bob Monkhouse, Jimmy Tarbuck, Ken Dodd, Freddie Starr, Ronnie Corbett and Harry Hill.
Al Murray, in character as The Pub Landlord, was the last stand-up comedian to host an episode, in 2007. Subsequent editions have been music-related. Barry Manilow was the star of the most recent programme in the series, appearing in October 2011.
The format sees a star name entertaining a celebrity-packed studio audience with their own individual brands of stand-up, songs, comic tales and anecdotes. The format also involves much audience participation and questions-and-answers, but it is unlikely bosses will find a way to simulate this level of interaction with the hologram.
Dawson, who became famous for his housewife character, mother-in-law jokes and bad piano playing, had discussed being on An Audience With... at the height of his career, but never got the chance.
The comedian suffered a fatal heart attack during a hospital check-up in June 1993 aged 62, and the new special is being filmed to mark 20 years since his death.
A production source told the paper: "This will be the first time a celebrity appears on the show after their own death. It's ground-breaking. It has been given the green light by Les's family. He was in talks with ITV to do An Audience With... before he died. It appealed to him and this will be a final fling."
Tracy and Charlotte Dawson are expected to be in the audience for the programme, and perhaps 'talk' with the beloved comic. The newspaper source said: "There's talk of them being involved. What they do will be a surprise on the night."
There are a number of forms of the new holographic technology currently in use on both stage and screen. The 2012 Children In Need telethon saw one form employed to allow Chris Moyles the privilege of appearing to dance with Morecambe & Wise. Below is a video explaining how Children In Need used the effect was achieved:
And here is a video of one of Les Dawson's famous routines:
Share this page