Second series for BBC Three's Cuckoo?
Second series for BBC Three's Cuckoo?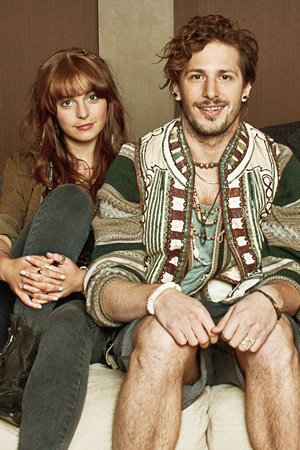 BBC Three sitcom Cuckoo appears to have been given the green light for a second series.
Asked on Twitter by a fan "will there be a Cuckoo season two?", co-star Tyger Drew-Honey replied: "Yes there will be".
The sitcom, which achieving overnight ratings of up to 800,000 viewers when it ran during September and October 2012, starred American comic Andy Samberg (pictured) in the title role of Cuckoo, a hippie character who has married Rachel, the daughter of the Thomas family, during her gap year travels.
Cuckoo instantly rubs Rachel's uptight father, Ken (Greg Davies), up the wrong way, whilst her brother Dylan (Drew-Honey) is unimpressed by the whole of the family. Rachel's mother Lorna, played by Helen Baxendale, is more welcoming of her new son-in-law but also finds her patience tested on occasion by the friction between Cuckoo and her husband.
The BBC has yet to officially confirm the sitcom's recommission, but with most recent BBC Three comedies only attracting around half the audience of Cuckoo's first series, the news had been expected.
Meanwhile, Greg Davies is currently busy writing Man Down, a sitcom for Channel 4 loosely based on his teaching career, and Tyger Drew-Honey is set to work on another series of Outnumbered, the sitcom for which he is best known.
Cuckoo was created by Robin French and Kieron Quirke. In the following clip from Episode 2, Cuckoo shares his thoughts on the topic of love.
Share this page