Alexander Armstrong to host ITV panel show pilot
Alexander Armstrong to host ITV panel show pilot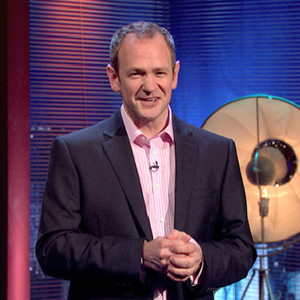 Alexander Armstrong has been named as the host of You Couldn't Make It Up, a new panel show pilot.
The show - which is being made for ITV - will see the comic presenter and actor joined by three celebrity guests who will compete against each other by answering a variety of multiple choice questions.
However, the show is not a simple question and answer quiz. Producers explain: "It won't be that simple. Each question will have three possible answers... one of them is correct but the other two have been written by our other guests. Will our celebs be able to find the correct answer and figure out who wrote the fake ones?"
The new format appears to share some similarities to a show that Armstrong already presents for Dave. Alexander Armstrong's Big Ask (pictured), which returns to the Freeview channel on the 26th February for a second series, revolves around three contestants having to ask each other questions.
Although Armstrong first came to fame as a writer and actor - particularly working with Ben Miller - he has in recent years become a popular television host. Early presenting duties included the short-lived series Best Of The Worst and Don't Call Me Stupid, and more recently he hosted BBC comedy stunt show Epic Win. However, he is perhaps best known for frequent guest host appearances on Have I Got News For You, and his work on BBC daytime quiz Pointless.
Although Pointless - a popular quiz show in which the public must try and give 'rare' answers to questions (e.g. obscure Michael Jackson singles) - has only been running since 2009, Armstrong has at the time of writing presented almost 400 episodes of the show.
You Couldn't Make It Up will be piloted at Teddington Studios on Tuesday 5th February 2013. To apply to be in the audience see our Free tickets page
This pilot is one of a number of trials ITV is undertaking as it looks to find a new comedy format for its flagship station's primetime schedule. Other panel shows currently being piloted by the network include Oh What A Week! and Chat Show Roulette.
Share this page