Jo Brand, Jonathan Ross & Jason Manford for new ITV panel show
Jo Brand, Jonathan Ross & Jason Manford for new ITV panel show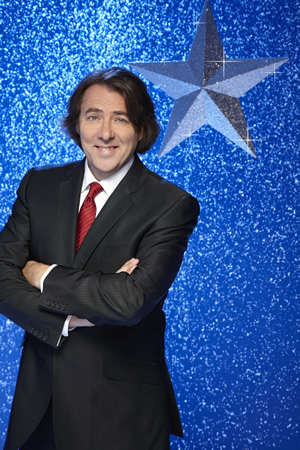 ITV1 is working on a new topical panel show format called Oh What A Week!.
Hosted by Jo Brand, the show will star Jonathan Ross and Jason Manford as team captains, each of whom will be joined by a celebrity guest.
The format is described by producers as follows: "Each week Jo Brand tests Jonathan and Jason on who knows the most about the week's big showbizzy stories. The show's tone is warm, funny and entertaining. It's a cheerful and incredulous look at the amusing aspects of the past week."
A source additionally told The Sun: "The plan is for Jonathan and Jason to have a celebrity guest on each week and they will cast their eye over the week's showbusiness news. Like Have I Got News For You, it will look back at stories from the past week. But instead of being about things like politics and normal news, this will be showbiz-focused. The idea is that plenty of jokes will be made - and it won't matter which team wins."
The move would appear to be an attempt by the network to capitalise on the runaway success of ITV2 panel show Celebrity Juice, by far the channel's most successful and popular programme. Hosted by Leigh Franics in character as Keith Lemon, it regularly attracts multi-million audiences and will soon return for its ninth series.
ITV is currently investing in a number of panel show pilots in an attempt to find a suitable comedy show for its flagship channel's prime time schedule. Other pilots coming up include Chat Show Roulette, an improvised character comedy show in the shape of a traditional chat show; and You Couldn't Make It Up, a panel show pilot hosted by Alexander Armstrong.
Meanwhile, Hat Trick Productions, the production company that makes Have I Got News For You, is also working on a new panel show format, although it is not currently known if this is for ITV or not. Good News Bad News, which will be piloted at the end of February, is described as a show in which "the host and three guests from the world of comedy and entertainment will dissect and the digest the week's events to decide whether they are good or bad news."
The pilot episode of Oh What A Week! will be recorded this Thursday at ITV's London Studios, and if it is deemed a success by ITV executives then a series will likely follow later in the year. To apply to be in the audience see our free tickets page
Jonathan Ross (pictured above) is working on a number of new projects for ITV. Aside from continuing to front The Jonathan Ross Show for the channel, he will soon also be hosting a new film review show. However, unlike his BBC film series, the new show is said to be more entertainment-orientated.
In an interview in November, Ross said: "The BBC film show is fine, it's a lovely show but it's always been what it is - reviews, talking about movies. We're doing stuff that is a bit bigger; we're opening it up a bit more. We'll do these stunts. In the pilot we had Ross Noble with a dialogue coach trying to do a scene from Jaws."
Saturday's episode of The Jonathan Ross Show will see Ross interviewing Russell Brand. It will be the duo's first major on-screen appearance together since the 'Sachsgate' issue.
Share this page