Seann Walsh gets own Comedy Central series
Seann Walsh gets own Comedy Central series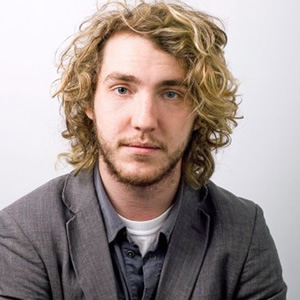 Comedy Central, the digital channel known for its range of American imports and recent forays into original British programming, has ordered a brand new comedy series starring young stand-up comic Seann Walsh.
Due to start this Spring, the 13-part series will be made by Open Mike, the production arm of Walsh's agents Off The Kerb, who are also behind formats including Live At The Apollo and Comedy Central At The Comedy Store.
Mixing stand-up comedy with viral internet video clips, the programme reportedly aims to delve into the innermost thoughts and mental processes of the 26-year old comic.
The format was previously piloted under the title Trending Seann Walsh, recorded in front of a live audience at the Soho Theatre on Wednesday 4th April 2012. Series recordings are due to begin in February.
The series could be a particularly big boost to Walsh's career, as Comedy Central hope it to become a format they can export internationally. Channel managing director Jill Offman says: "We're piloting Seann in the UK with 13 episodes and we'll work through the bugs in the UK; the intention is then to format the show internationally. That's something that we want to do more of in the future."
Executive Sarah Farrell adds: "I'm really excited about this - Seann is so perfectly right for Comedy Central; funny, charming, a little bit different and with that underlying air of unpredictability."
Under its previous guise of the Paramount Comedy Channel, the network commissioned and co-commissioned numerous series throughout the 1990s and early 2000s, helping to launch the careers of big-name comedians including Matt Lucas and David Walliams, Simon Pegg and Peter Kay. In recent years however, and particularly since rebranding to Comedy Central in April 2009, it has relied more heavily on its staple US imports.
Threesome, one of the first original British commissions on the relaunched channel, has run for two acclaimed series to date, the second run of which helped Comedy Central achieve a 19% boost to its annual audience in 2012.
Seann Walsh will also co-star as a 'guitar-obsessive bedsit-philosopher' in the station's next original British sitcom project, Big Bad World, which is due to broadcast later this year. The comedy stars The Inbetweeners' Blake Harrison as a recent university graduate who returns to his hometown and starts hanging out with his old mates again.
Comedy Central's next new original programme is a highly anticipated stand-up series. The Alternative Comedy Experience, curated by Stewart Lee, begins on Tuesday 5th February.
Here's a clip of Walsh performing on BBC Three's Edinburgh Festival showcase Edinburgh Comedy Fest Live in August 2012:
Share this page