Series 1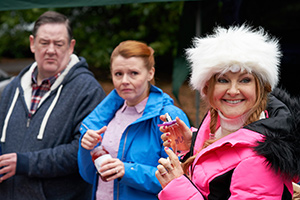 First broadcast: Saturday 8th May 2021
Gemma and Terry are now private investigators. Bad ones. But, as luck would have it, they have in their possession a valuable collector's piece that the murderous Bunnyman will stop at nothing to acquire. Gemma lays a trap for The Bunnyman while Terry heads up his own very low-quality investigation.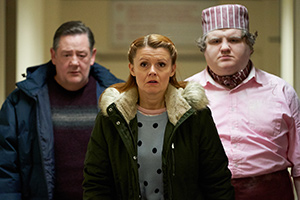 NEW EPISODE: Saturday 15th May 2021 at 9pm on Gold
Gemma and Terry heroically graduate from bunnies to bakers, when they are tasked with getting to the bottom of a poisoned pastry scandal as two rival baking families turn up the heat on a long-standing feud.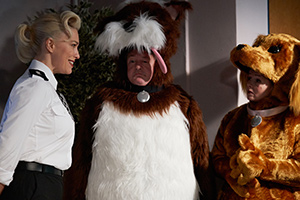 NEW EPISODE: Saturday 22nd May 2021 at 9pm on Gold
The intrepid duo are lured back into their old world of coach tours as they help the local police in a county-wide hunt for a bus-based serial killer.