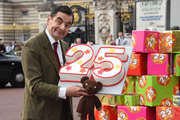 Rowan Atkinson headed to Buckingham Palace today (Friday 4th September 2015) to celebrate 25 years of Mr Bean.
The iconic comedy character arrived outside the Palace on the roof of his famous mini, where he was met with a pile of presents.
Mr Bean, which launched on ITV in January 1990, is one of the most watched comedies around the world. Since its inception, the show has been broadcast in over 190 territories, with 35 million DVDs and videos sold too. Additionally, official Mr Bean clips on YouTube have been viewed over 1.5 billion times now, and the character has over 62 million fans on Facebook!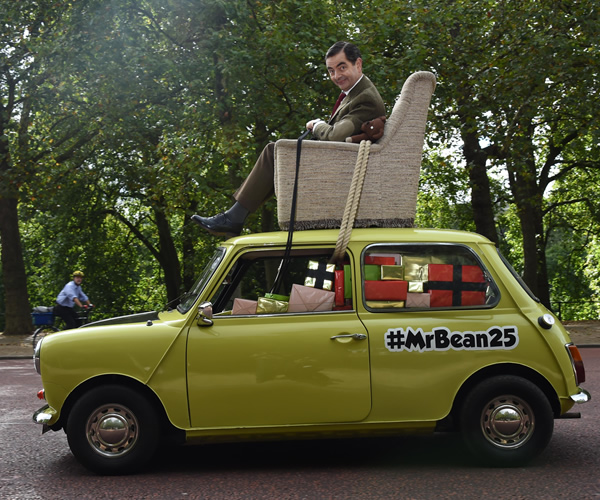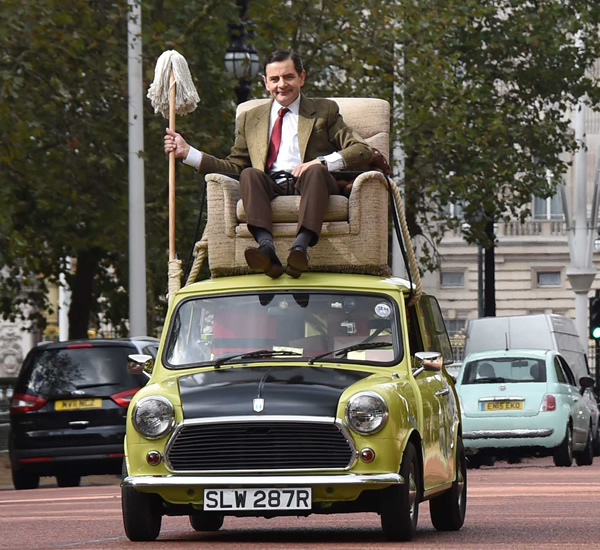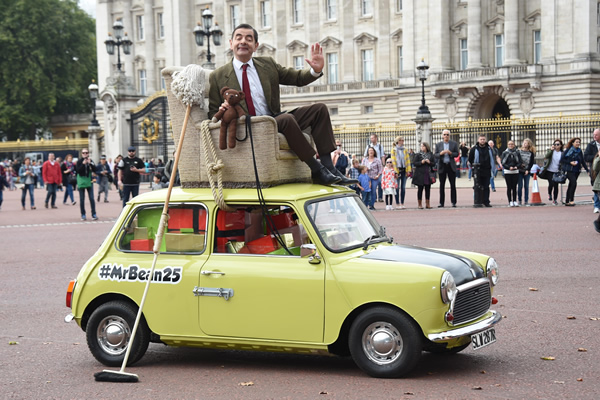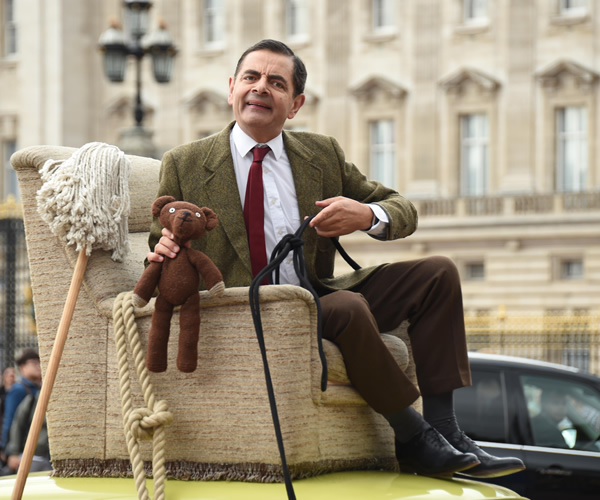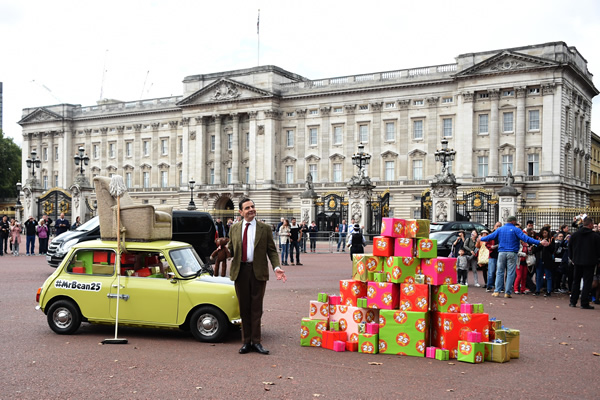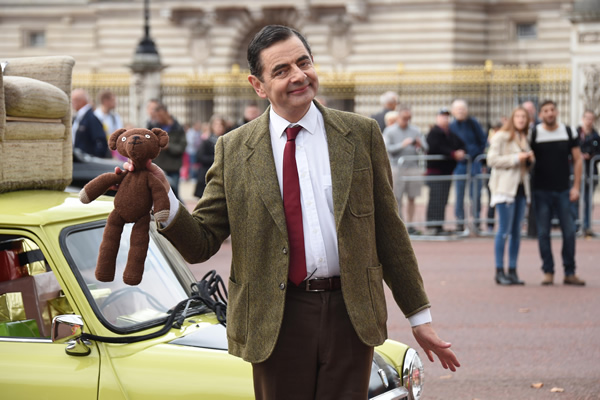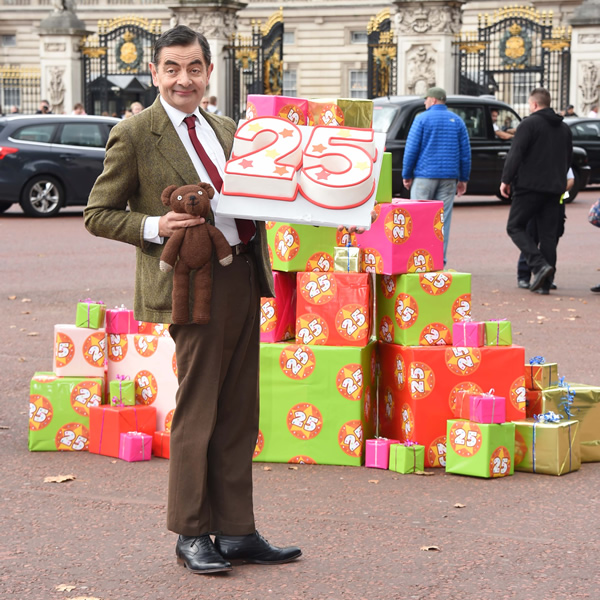 Videos

(This last video has no sound, sorry!)
More Details
As the pictures and videos show, commuters and tourists alike were witness to a unique and rare display of live comedy from the funny man as he rode down The Mall, on the roof of his ever reliable lime green car.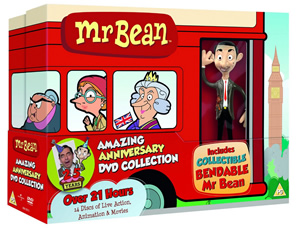 Racing down the world-famous road, weaving in and out of St James's Park and towards Buckingham Palace and a huge pile of birthday presents, this wouldn't be the same classic comedy icon we all know and love without him getting involved in a series of driving mishaps. Bean managed to cause havoc to tourists around St James's Park Lake and close down the entirety of the Mall on his journey to receive his birthday gifts, delivered to Buckingham Palace itself.
Matt Dille was on hand to present a special birthday cake and said "I've been a fan of Mr Bean since I was three years old so getting to meet him in person today was a dream come true. It's been an amazing day - and a true one-off to see him in person."
Bystanders like Yasmin from Germany said "We were walking past Buckingham Palace when we saw Mr Bean's car. It was a great surprise as I'm a massive fan. We love him back in Germany!"
To celebrate 25 years of the character, a Mr Bean 25th Anniversary DVD Boxset has been released (pictured). Featuring 14 discs, the set contains all the TV episodes, the two films, and the animated series. It also includes a bendable action figure as a bonus! Shop
Satellite channel Boomerang will begin showing the second series of the Animated Mr Bean series from this Saturday.
Published: Friday 4th September 2015