Win Love On A Branch Line on DVD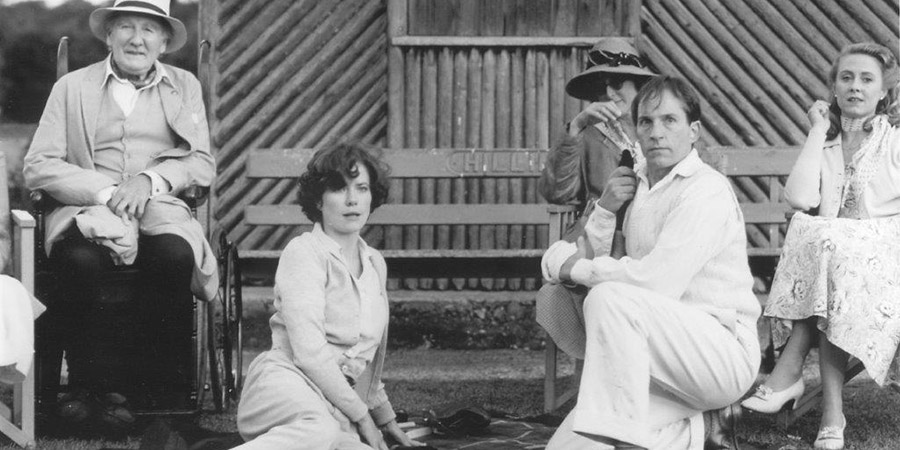 From 1994, David Nobbs's charming adaptation of John Hadfield's comic novel delighted audiences over the course of its brief, four-episode series.
Michael Maloney stars with Leslie Phillips, Graham Crowden, Abigail Cruttenden, Cathryn Harrison, David Haig and Stephen Moore amongst the cast.
A period comedy set in 1957, it follows a dull Whitehall civil servant sent to a Norfolk country estate to investigate the obscure, largely forgotten and overlooked Ministry of Information department that has been based there since the height of World War II.
Urged by his superiors to find cause to close down this far-flung outpost of government, the mild-mannered Jasper Pye is quickly intoxicated by the pace of life and curious ways at Arcady Hall, not least due to the presence of its eccentric aristocratic owner, Lord Flamborough, and his three beautiful and enchanting daughters: Belinda, Chloe and Matilda.
As Jasper gets to know the small department, Arcady, its inhabitants and the locals, he finds himself increasingly torn, and increasingly distant from the self he knew in London.
This delightful slice of country life, 1950s rural England and eccentricity will be released on DVD (RRP £15.99), and for the first time to rent and buy to download, by Second Sight on Monday 17th July 2017. Order from Amazon