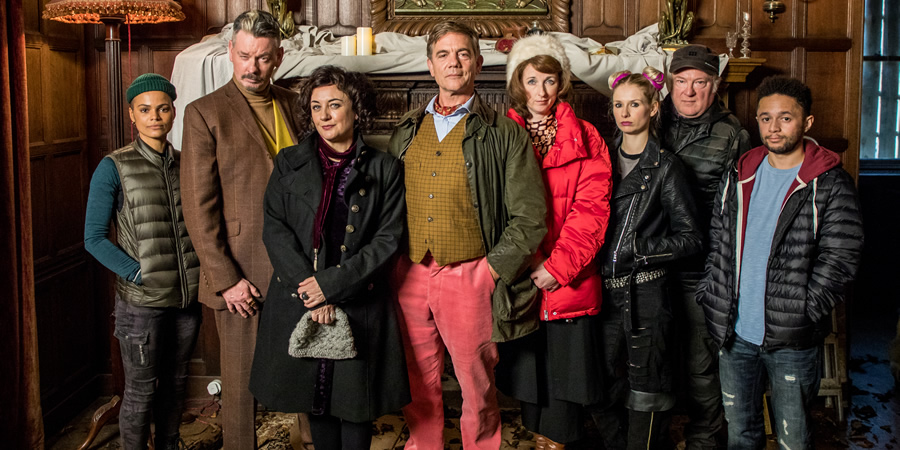 Genre

Comedy Drama

Broadcast

Channel

Episodes

1

Starring

John Gordon Sinclair, Lorraine McIntosh, Frankie Boyle, Julie Wilson Nimmo, Lewis Howden, Michael Abubakar, John Michie, Natali McLeary and others

Writers

Director

Producer
Long Night At Blackstone is Greg Hemphill's second outing as a director, and is the follow-up to his hilarious and terrifying West Skerra Light.
Faye Bowers is the host of a low-rent paranormal activity show, a master of trickery and pretence, but she is desperate to be taken seriously as a journalist. When she learns that the show is to be axed, she is determined to go out with a bang. The venue for the final show is the mysterious Blackstone Manor, a huge dilapidated pile inhabited by the Laird of Blackstone and full of stories of past horrors. Though the filming day starts normally enough, it soon becomes apparent that all is not right, and for the very first time in the show's history, the ghosts may in fact be real and very dangerous. Battling backstabbing colleagues as well as the terrors in the house, Faye finds herself making a show that could catapult her career into the big league - if she can survive the night.
Production company

Laugh track

None
Broadcast details
First broadcast

Monday 2nd April 2018 on BBC One Scotland at 9pm

Episode length

1 hour