Win a copy of Life With Cooper on DVD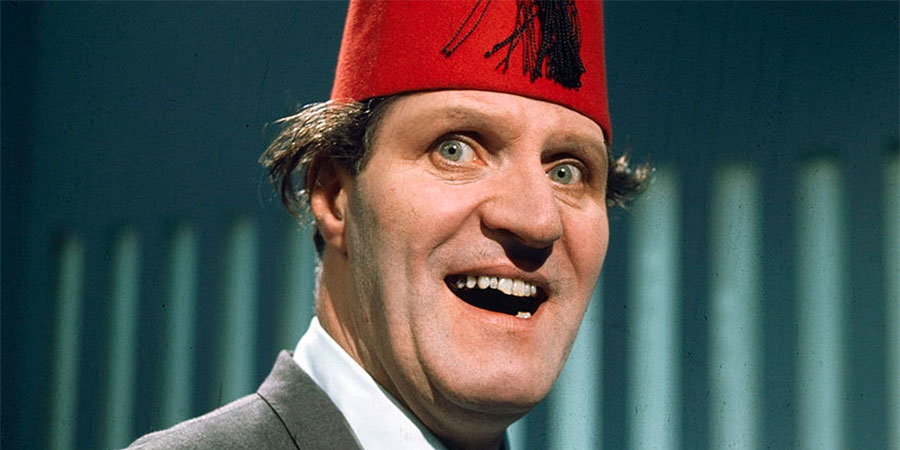 March 19th this year will mark the 98th anniversary of the birth of magician and comedy icon Tommy Cooper - and 35 years in April since his sudden death, aged just 63.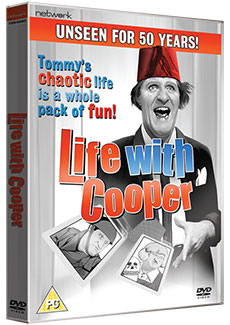 Celebrating the genius of the beloved entertainer, Network Distributing has now released Life With Cooper on DVD: his earliest surviving television series, unseen for 50 years.
A sideways look at the some of the ridiculous things that happen to him on a daily basis, this sketch show sees Cooper coping with, amongst other things, his horoscope, getting a passport, joining the army and the thundering calamity of a lack of cash. Guest stars include Stanley Unwin, Henry McGee, Warren Mitchell, Sheila Hancock, June Whitfield, Deryck Guyler, Dandy Nichols and Patricia Hayes.
Running for 19 episodes over three series from 1966, the final three episodes are sadly missing but all sixteen other editions are included. There's also the sole surviving episode of Cooperama (1966), and a PDF copy of the script for the missing 1968 summer special, Cooper King-Size.
Thus representing all that survives of no fewer than three of the Welsh comic illusionist's brilliant ABC Television and Thames series in the latter half of the 1960s, the triple-disc box set is available from Monday 11th February 2019, RRP £29.99. Order now