We talk to Mark O'Sullivan and Miles Chapman, the duo behind Lee And Dead...
Hi Mark and Miles. How did you first meet?
Miles: Our wives were best friends at secondary school - so when Mark met his wife, Jenny, she said "You must meet my friends Jill and Miles."
Mark: And I thought anyone called Miles was going to be a bit of a prick...
Miles: He wasn't wrong.
Mark: I was teaching at the time, and Miles was working for a consumer magazine - both totally unrelated to comedy - but we both loved the same programmes and films, and realised we shared a very similar sense of humour.
Miles: So we decided to start writing together. We got quite far with our first script, but when that was rejected by the BBC, we weren't sure what to do next.
Mark: That's when we decided just to start making our own shorts and putting them out on YouTube. The first one we made Flavours, was shared by lots of people, and quickly picked up by Channel 4.
And now you've made Lee And Dean for Channel 4. What's it about?
Miles: It's about two builders, who we both play. Their lives, their relationship, and what happens when new people enter their lives.
Mark: It's a sort of bromance, on several building sites around Stevenage.
Miles: We started messing about with these two characters a few years ago, but they were quite different then to what they are now.
There's quite a romantic tangle at the centre of the show. It's more than a love triangle. What shape would you describe it as?
Mark: I'd say it's a 'Love Oblong'.
Miles: I'd describe it as a 'Love Dodecahedron'.
Mark: It gets quite complicated!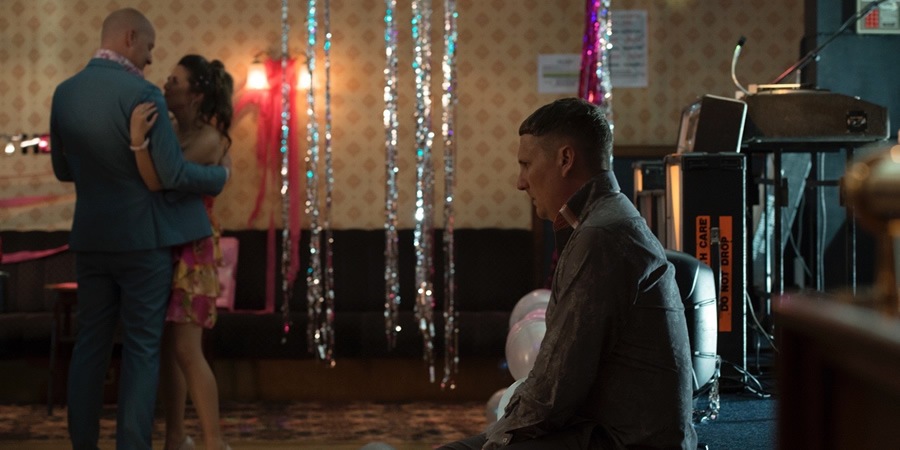 How like your characters are you? They say 'write about what you know'... Does one of you hold a secret crush on the other one then?
Miles: I find Mark vile. I love him to bits, but no, I don't have a crush on him. I guess there are slithers of me in Lee.
Mark: And I think I'm getting more and more socially awkward as I get older, so I've got that in common with Dean. I could never have his haircut though. I've had some shockers in the past, but nothing like that.
If you had to build a house extension in real life, how do you think you'd get on? How much would you quote for the job?
Mark: I suspect it would be a disaster.
Miles: Mark and I are both utterly inept at DIY...
Mark: Hang on, I installed a new oven in my kitchen. That required a level of skill (and googling).
Miles: I hung a drinks cabinet on a wall for my mother-in-law. It fell down, destroying it, a beautiful G-Plan unit underneath and a 40" television.
TV development is notoriously slow. Flavours was published in 2012, the Lee And Dean pilot was in 2015... it's now 2018. Has it been frustrating it's taken this many years to get a TV series away?
Mark: There've been times when we've got a bit frustrated and thought 'when is something going to happen for us', but in the grand scheme of things, it's been a pretty average time period to get something made. And we've learnt an awful lot along the way.
Miles: I agree.
Mark: You would.
Miles: Shut up.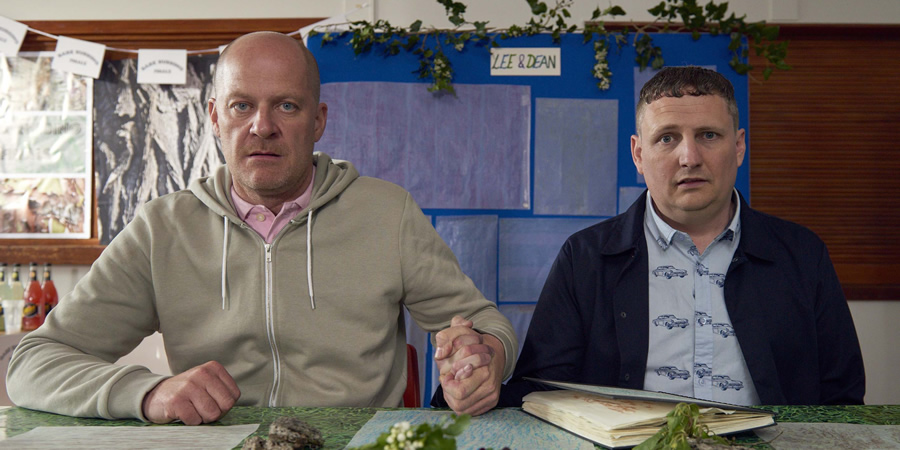 What have you learnt in the process of bringing the show to the screen?
Mark: We've learnt to trust ourselves and everyone around us to deliver. And to trust that if our little core team - us, Sam Underwood (our co-writer and star) and Martyn Jolly (who runs Bingo Productions with us) and a few others - finds what we're doing funny, then we're doing ok.
Miles: We've learnt so much about how to make television - it was a bit of a baptism by fire, but we've loved every moment. We had an amazing team - crew and cast - around us. We'd work with every one of them again in a heartbeat.
We're speaking in the weeks between the edit being finished and the show going out on TV. Is this an exciting or nervous time for you? The signs are looking good. It's been 'promoted' to a prime-time Channel 4 slot.
Mark: It's crazy! The slot we've been given is the stuff of actual dreams.
Miles: Do you know what? I'm not nervous. I'm so proud of what we've all achieved. I just want to show everyone this lovely story.
Mark: It's definitely exciting. We finished and delivered the show some months ago now, so it's been a nail-biting time, yes. But I can't wait for it to be out there now.
Presumably you've got lots of ideas in store for a Series 2?
Miles: Loads.
Mark: Yep, we're not short on ideas. And things get more and more complicated...