Lots of people are loving the adventures of Stevenage builders Lee and Dean, so we thought we'd catch up with the duo to find out more about their work and love lives...
Hi Lee and Dean. How would you describe the work you do?
Lee: Hard. Hard work. Proper graft.
Dean: I'd say a mixture of skilled and unskilled.
Lee: More weighted to unskilled, probably.
Dean: Yeah.
How would you describe each other?
Lee: I'd say Dean was very sensitive. Caring. He's my best mate, and I'd be nothing without him.
Dean: Aw mate!
Lee: Oh, and two of his toes are fused together.
Dean: I'd describe Lee as very tall. He's good-looking, but don't tell him I said that. It'll go to his head! He tans really well.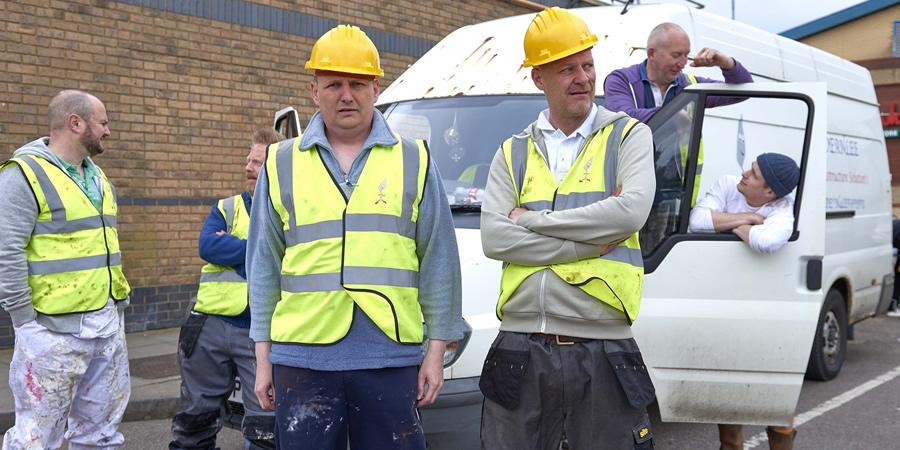 How do you price up a job?
Dean: In our heads, mainly. We've been doing it for so long now, it's just instinctive.
Lee: What Dean does, is he walks round the house or whatever, like that Derek Acorah fella, and the price just comes to him, dunnit?
Dean: Yeah.
Lee: You say it's like the walls speak to you, don't you? He goes into a sort of like trance.
Dean: And then whatever's left over from paying the boys and materials and shit...
Lee: I look after. Don't I, mate? I give him housekeeping.
Have you looked up your reputation on those websites where you can rate tradesmen?
Lee: I ain't, but Dean did once. Sent him in to a deep depression. He didn't come out of his bedroom for a fortnight. I just slid a slice of toast under his door each morning. And read to him through the door at night. We done The Thorn Birds and pretty much every Agatha Christie.
Whilst some people have complained about your workmanship, it seems Mrs Bryce-D'Souza must really rate your services, as she keeps calling you around her house?
Dean: Yeah, she seems to have a lot of problems that, in reality, are very easy to fix, cos most of them aren't problems. I'm not sure I'd call a builder round to put my clocks back. But she's happy to pay.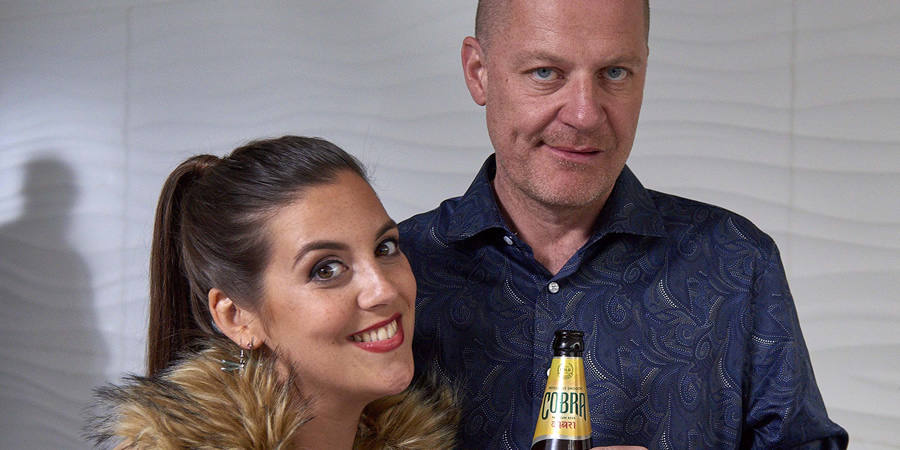 How does Nikki fit in the picture?
Lee: Oh, well, me and her are a bit of a thing. I've never really felt like this before.
Dean: Never?
Lee: No. She's amazing. She done 'the other thing' on the second date! And she makes a cracking bacon sandwich.
Dean: Yeah. She's great.
For anyone reading this who is thinking of setting up their own business, what advice/tips can you give them?
Dean: Don't.
Lee: I was just about to say that! No, leave well alone.
Dean: It ain't worth the ball-ache. But it's nice working with your best mate.
Lee: Yeah. We did have a carpet cleaning franchise before doing this, but it turns out Dean's allergic to wool, most man-made fibres, brushes and detergent, so that was the end of that. Puffed up like a tampon, didn't you?
Dean: Yeah.
Do you have any ambitions for growing your company?
Lee: Yeah, everybody wants to like step up to the next level, don't they? We've tried to get into working on listed historical buildings, dwellings and that. Fucking "Can't do this, can't do that!"... it's a nightmare!
Dean: Best thing we found is just doing the work at night.
Lee: Don't make the mistake we made, though, and have a skin-full before you start.
What would your dream house look like?
Lee: You go first.
Dean: No, you.
Lee: Alright, well - it'd be modern, but with period features. Big master bedroom, with two dressing rooms, two bathrooms...
Dean: Nice!
Lee: Yeah, big cinema room in the basement. Bar in the corner. And one of them big reclining loveseats, so we could properly settle in for a film night.
Dean: That's exactly what I was thinking!
Lee: Great minds, mate! Oh, and a little guest bedroom, for if Dean wants to come over.
Dean: Yeah. That'd be nice.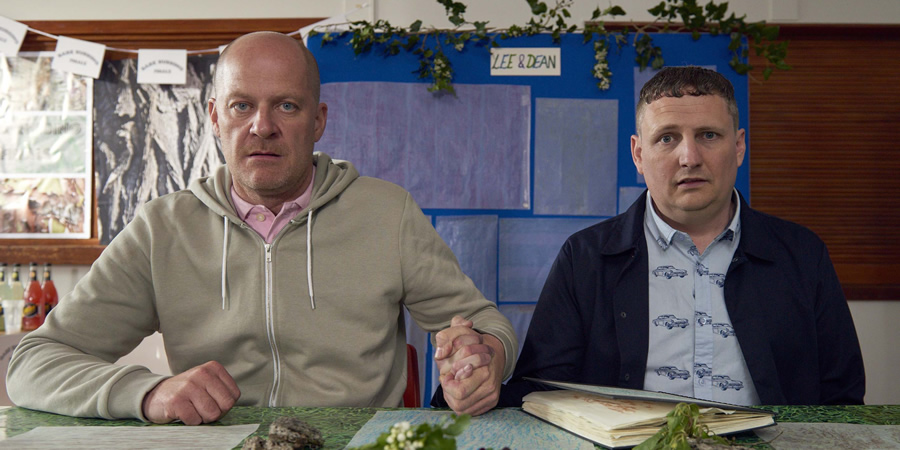 And what about your dream partner?
Lee: I've already met her, ain't I? What about you, Dean, what's yours?
Dean: Erm...
Lee: He's never really spoken about this much. Proper dark horse, ain't you! She'll be out there, mate. I just think Dean's really picky.
Dean: Yeah.
What is next for you?
Dean: We've got a loft conversion next week.
Lee: We learnt a lot from that last one we done.
Dean: We must go and finish that.
Lee: Yeah. There's a lot going on, isn't there? Privately and professionally.
Dean: Yeah. A lot.
Lee: So, we'll just have to see what happens next.
---
BCG would like to thank Miles Chapman and Mark O'Sullivan for their help in arranging this interview with Lee and Dean.
Watch Lee And Dean on Fridays at 10pm on Channel 4, or all the episodes are available now as a box set from All4