The production company behind Laughter Shock explains more about how the pilot came about...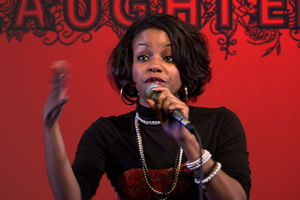 Brown Eyed Boy has prided itself on breaking major new talent very early on in their careers and nurturing them on to hugely successful solo shows and series. Our MD, Gary Reich, has attended the past 19 Edinburgh Festivals as a talent scout (and more recently with teams of scouts) and has shot hundreds of taster tapes, mini-pilots and full blown pilots with literally hundreds of young comics over the past 15 years.
In 2009, faced with hesitant, strapped-for-cash broadcasters, we decided to go for it and shoot our own series. We scoured the country for 9 months to find the best new writer-performers out there that fulfilled certain criteria: they needed to have only been on the scene for a short time; they needed to have passionate and distinctive styles and voices; they needed to be struggling to find agents or even paid slots; and they needed to be in some way marginalized or underrepresented on TV. So we went to the gigs other TV companies don't go to. And then we self-funded 6 live sketch shows which we filmed, one per month, in six venues around the country.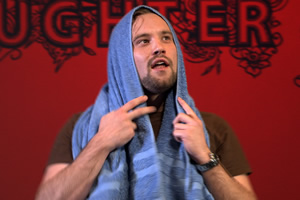 Each month we'd do the same thing:
Select a theme for the month (for example, lesbian & gay; multicultural; non-English; Best of Edinburgh) and then spend the next four weeks working toward producing a live show around that theme:
Week 1 - See all the comics that fitted into the theme (3 of us going to 3 different clubs each night for 6 nights). Approach the 10 best and ask them to each write a comedy sketch around a particular theme. The only brief was that the sketches had to be surprising or edgy or provocative (or all three).
Week 2 - Select the 8 best sketches and script edit them.
Week 3 - Rehearse for one day then shoot the sketches over 3 days, casting the 10 acts in each other's sketches.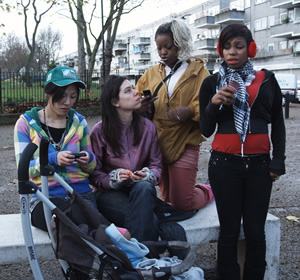 Week 4 - Edit the sketches and, on the final night of the week, film a live show in which each act did their best 5 minutes of stand-up, with the filmed sketches intercut between these acts. This way the audience got to see 10 very fresh acts doing their very best material and then see the comics acting in things they'd written. We effectively also got a live audience laughter track for the sketches so that the TV show could become edited highlights of the stand-up, with the sketches blown to full screen.
Simon Lupton from the BBC came to all six of the live shows and then we sat down together and viewed the DVDs and selected the acts we felt had the strongest potential. So from the six shows and 60 amazing new acts we picked some of the very best to be in our BBC pilot. There are many from the 60 who would make their way into a series, so it's our hope we can continue on to make one!
We think what all this novelty and play and sheer adrenaline has produced is an amazingly fresh comedy show which is absolutely driven by the raw visions of writer-performers not normally given this chance to play.