See Also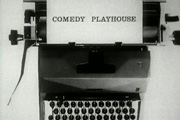 A prequel to Last Of The Summer Wine, focusing on the youthful adventures of the principal characters.
Retrospective of the world's longest running sitcom as it ends after more than 30 years, presented by poet Ian McMillan.
Documentary looking back at 25 years of Yorkshire-based tomfoolery in Last Of The Summer Wine.
A celebration of the world's longest-running comedy series.
Comedy about the misfit residents of a lodging house, their landlord, and the ex-water board official who moves in to try to bring some order.
A documentary looking back at the original BBC Comedy Playhouse pilot strand, featuring contributions from some of those involved.
Suburban snob Hyacinth Bucket devotes her time to monitoring standards and attempting to impress influential people.