Laura Checkley, who plays Terri in King Gary, talks about how happy she is that the sitcom is back for a second series.
Were you excited when the second series was commissioned?
I was obviously over the moon when we got news of a second series and when the scripts finally came through, I was blown away. James and Tom [writers Tom Davis and James De Frond] have totally out done themselves.
Series 1 was of course brilliant and funny but this feels a bit special. I ate it up in one sitting and was bursting to bring it to life. It had me laughing out loud one minute and crying the next. It's full of heart and big, big laughs. I think the fans are in for a right old treat.
How would you describe Terri? Does she have any traits that you yourself relate to?
Terri is my messy hero. She's a great mate and partner. She's forthright and a real tour de force, with a massive heart. She lives life in the moment which can get her into all sorts of scrapes but she means well. She's fiercely loyal and couldn't give two hoots what anyone thinks of her, and quite frankly I think we could all do with being a bit more like her.
Terri reminds me of so many people I grew up with and to be honest, whenever I play any character, there's always a bit of me in there somewhere.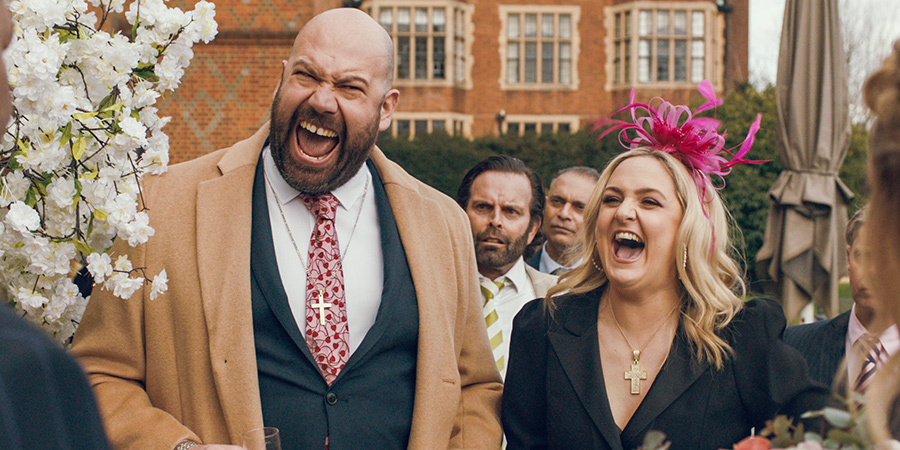 What was it like working with Tom and the rest of the cast in this series?
Without sounding like a big cheese ball... we are like family. I never want to leave any of them even after a rigorous night shoot. I'm obsessed with them all, cast and crew.
We laugh like drains every day. It's quite simply a very special set to be on. Working with Tom is magical, he's the best. I have learnt so much from him. Not only is he a master of his craft but he is the kindest and most generous human you'll ever hope to meet. He's my best mate and makes me laugh like no other. I definitely sound like a big cheese ball don't I.
Are you neighbourly? Street Whatsapp groups - yes or no?
It's a strong no from me! I am on the street Facebook group but only because it's hilarious how irate people get over the smallest of things, it's a good character study.
What makes a good neighbour and the perfect street, in your opinion?
I'm quite a private person so I try to avoid an overly chatty neighbour. I don't mind a quick hello and a moan over the bins but that's it.
A quiet, considerate neighbour who you can call upon in emergencies is the one for me. No curtain twitchers here please!
The perfect street, without sounding miserable, is a quiet, considerate, clean one with no dog poo. Impossible when you live in London though!
If I lived next door to Gary and Terri, god love them, I'd definitely be swerving them. Oh no, I'm Stuart aren't I?!!!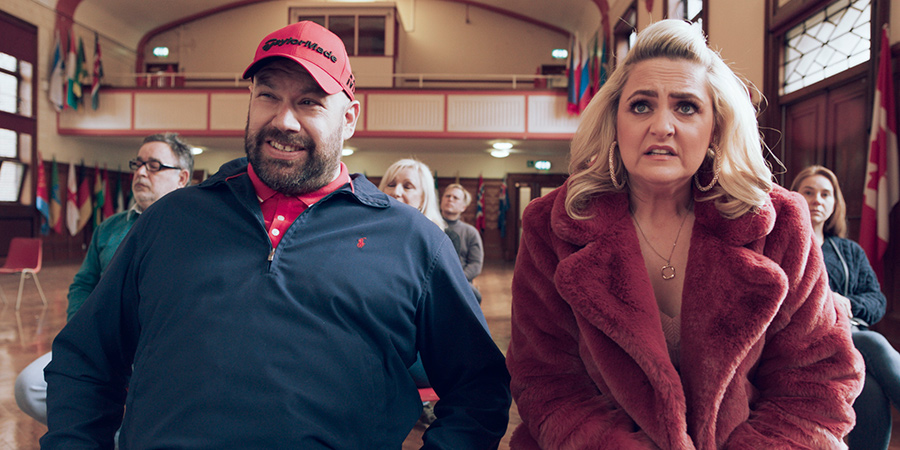 Why is Butterchurn Crescent so important to Gary and Terri?
Well Gary has grown up there so it's full of memories. It's probably where they had their first snog. All their memories are down that road. They know everyone and are big fishes in a very small pond. Just how they like it.
To be honest, I think wherever Gary and Terri go, they'd be happy as long as they've got each other.
How do we see their relationship evolve in this series? Looks like a big day could be on the horizon?
Well, if you thought Series 1 was 'couple goals' just wait for this series. As we know, no matter what, Gary and Terri always have each other's backs but like every couple in the run up to their wedding, their seemingly perfect relationship is put to the test. We get to see how much they really need and love each other. It's lovely to see them doing something for themselves for a change.
How do you prepare for shooting and becoming Terri?
I have a little watch of scenes from the previous series, just as a little reminder, but to be honest it never takes long to find her again. As soon as I pop those fake nails and heels on I'm well away. I mean the part was written for me for a reason, she's always lurking about in there somewhere.
How was it seeing everyone again during filming? Any funny moments?
It's always incredible seeing everyone but particularly after the year and a half we've all had, it just meant so much more. Stepping on that set is like coming home.
As for funny moments? Too many to mention but we do love a boogie and a muck about on our make-up truck.
What do you love most about King Gary? How do you describe it to people who haven't seen it yet?
King Gary is made for people like me. Made for people I know, love and grew up with. I grew up on Only Fools And horses and I think King Gary is like a fresh new take on that. An ensemble of hilarious and memorable characters. It's big, it's silly and full of heart. The whole family can enjoy it together.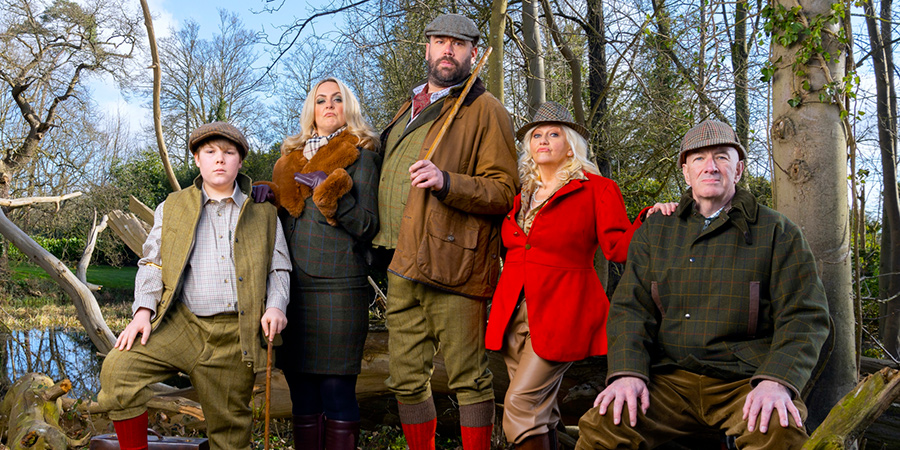 Will you watch the series when it airs? Will you get together with the rest of the cast?
I usually hate watching myself back, so probably not. I only watch it to see everyone else's performances but I like to do that on my own in my own time and probably behind a cushion.
As for getting together... With all the restrictions in place I'm not sure we'll be able to do a cast and crew screening which is a bummer of course, but - to be honest - I'm just grateful we got to do it at all. I'm aware how lucky we are to have got it done at all and safely.
After the year we've all had, I think King Gary is just the tonic to bring a bit of laughter and happiness back into your front room.
---
King Gary is on BBC One on Friday nights at 9:30pm. All the episodes will be on BBC iPlayer after the first episode has aired.