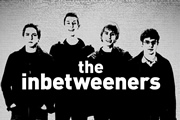 Will's parents have just divorced and he has unwillingly had to move area and change schools. Previously enrolled at a private school, where he picked up some snobbish tendencies, Will now attends a comprehensive and has had to make a new set of friends; Simon, Lee and Neil, none of whom are that cool or credible.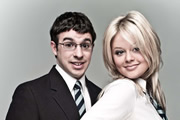 Following the huge success of the multiple award-winning first series, The Inbetweeners was back in the spring of 2009 for more mishaps, more embarrassing attempts to pull and more drunken nights out. Will is still trying to be part of the crowd, but now also has a new challenge: to raise the social standing of his new friends to 'cool'... it's not going to be easy.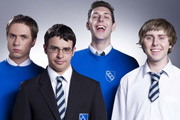 More laughs as the boys return for another 6 episodes. During this series the quartet try their hand at camping, gigs and some puff. All with disastrous consequences.