2014 Specials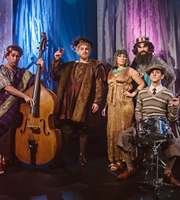 First broadcast: Friday 14th February 2014
Mixing brand new and previous favourite sketches, we discover what pulled the heartstrings of some of the most famous lovers of days gone by (and the sometimes not-so-lucky objects of their affection).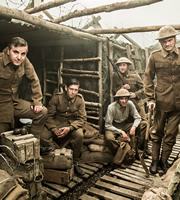 First broadcast: Monday 4th August 2014
This special reveals how Girl Guides were used to pass on secret war-time information; tells of the terrors of trench life; and hears a frustrated captain try to explain the not-so-simple reasons for Britain joining the war.
Buy 2014 Specials
Release date: Monday 16th March 2015
Collection of two special episodes from the award-winning CBBC history show.
Based on the best-selling children's books the series offers an anarchic and unconventional take on some of history's most gruesome and funny moments.
In this instalment the programmes look at the celebration of Valentine's Day throughout the centuries as...