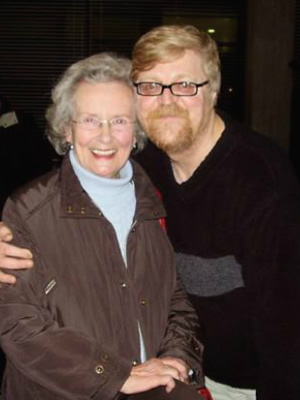 High Hopes creator and writer Boyd Clack - who can also be seen in the show as PC Cox - talks about his programme here.
In a nutshell, what is High Hopes?
It's about how society has changed in my lifetime.
When I was a little boy there was a mam and dad, a home, brothers and sisters, caring neighbours and an extended family network. It stood as an example to us as individuals. Now we see that our society has lost its impulse toward mutual self help and the American instinct of unenlightened self-interest has been foisted upon us. Caught in this moral vacuum traditional families fall apart all the time.
So it's about families then?
Divorce and separation are virtually the norm and as a result of this the definition of what a family actually is has undergone a necessary change.
Youngsters sleeping rough often see others in the same situation as being family, and High Hopes is an extension of that.
Our newly-formed family is glued together by a whole mountain of unused love. There are many such groups of people in the world. Not family by blood but family by choice. High Hopes is about one of these.
Where did the idea come from?
The idea for High Hopes came initially from an article in The South Wales Echo about some youngsters finding an old man's body under a stairwell on a Valleys estate. This then got muddled up in my head with the plight of the homeless, especially young homeless people.
We have a generation of young people cast adrift. They have no security, no love and no hope. This isn't their fault - it's ours.
So does High Hopes have a message?
Both Charlie and Hoffman are living rough due to family disintegration. This sad situation is only too common these days and our society no longer has the safety nets it once had to help these poor little ones. They, themselves, are often driven to petty crime and drugs. They fall easy prey to the unsavoury wiles of unscrupulous adults.
These young people are not aliens, they are us. We ignore their plight at our own peril.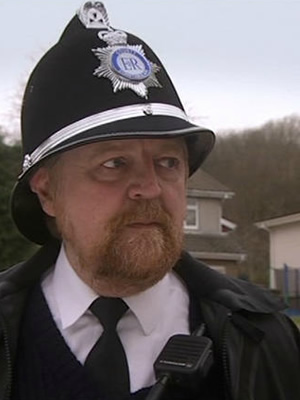 You act in High Hopes as well as writing it. Have you enjoyed working with the legendary producer and director Gareth Gwenlan?
I've never worked with a director like Gareth. He has a natural authority and obvious immense control of what he's doing and it gives the cast and crew real security and confidence.
Why have you used film titles for each episode? For example, the first episode is called 'Saving Private Ryan'?
My writing partner Kirsten Jones is a great cinema-goer and the idea was hers. The titles also give a direction to and an indication of the flavour of the individual episodes.
What makes you respond in a comedic way? What makes you laugh?
There is a thin line between comedy and tragedy. Comedy can open people's eyes to realities they would normally choose to ignore. An example in the series is the episode 'Primary Colours', which explores racism and the fear and ignorance that fosters it.
To make people laugh by exposing stupidity is a way of making a point because comedy can get past the guard of even the most closed mind. This means you are not just preaching to the converted.
Many comedy writers will tell you that comedy is a profoundly serious business. There is a long and proud history of British sitcoms having essentially tragic roots. Steptoe And Son, Rising Damp and Reginald Perrin are good examples.