Dick Clement and Ian La Frenais have previously created shows together like Porridge and The Likely Lads. Their new sitcom - Henry IX - focuses on the King of England. They explain more below...
Can you please explain the premise of Henry IX?
Dick: It is very unusual and not your average sitcom. In the end, it's about a family with all the internal strife that affects all families. They just happen to be Royal!
Ian: Comedy works best when you give the main character a problem. Fletcher in Porridge had a problem every week. The King has a problem in this - he is in the grip of a midlife crisis. At its heart, this is a family comedy. They are a normal family... he just happens to be the King of England.
Why is the idea of being trapped so important in comedy?
Dick: All the best sitcoms are about people who are trapped in certain situations. In Steptoe & Son, the son is trapped with his father. He rails against it, but still can't get away from him. Porridge is the ultimate example of characters who are trapped. That situation puts people under pressure and out of that comes comedy.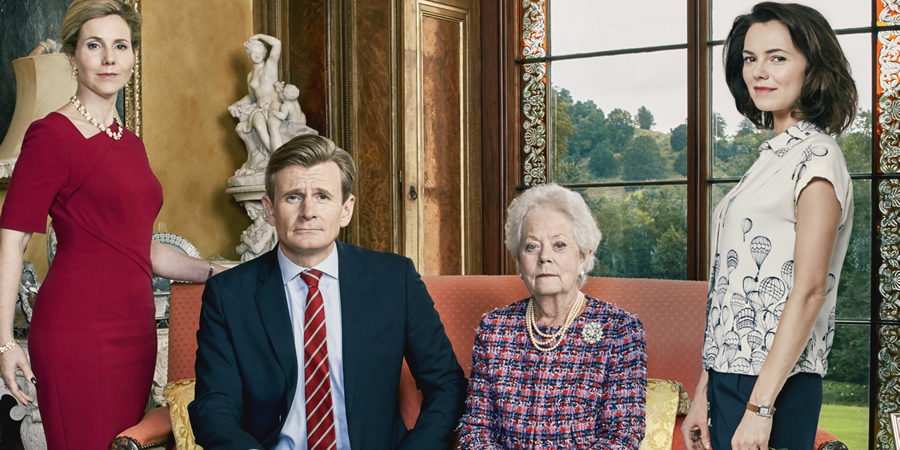 So Henry is similarly trapped in his situation?
Dick: Yes. He is having a midlife crisis. What has pushed him over the edge is a cumulative thing. He's been feeling like this for a long time. His marriage looks loveless, and many people will be able to sympathise with that!
Also, as was the case with George VI, he never intended to be king. He has had 25 years on the throne, and now he's feeling, "Enough, already!" But we need him to stay there in order to keep the series going!
A midlife crisis is a great setup for a comedy, isn't it?
Ian: Absolutely. Dick and I have written so many series about people who are captive. The Likely Lads were captives of their environment. The characters in Auf Wiedersehen, Pet were all captive in a hut. The ultimate captives, of course, were the prisoners in Porridge. Henry's dilemma is very much the same. He is held captive by a life of public duty.
For the past 25 years, this life has been in control of him. But now that his sons are old enough, he suddenly starts to wonder if he could abdicate and go on an adventure to, say, Machu Picchu. He feels imprisoned by duty and longs for a different life. It would be like me throwing off the shackles of Dick and saying, "I want a different life!"
Is Henry's crisis prompted by meeting Serena the flower girl?
Ian: Yes. She triggers it, but that can't be the main reason he wants to change. She sparks something inside him, but in the end it has to be something more profound that is troubling him.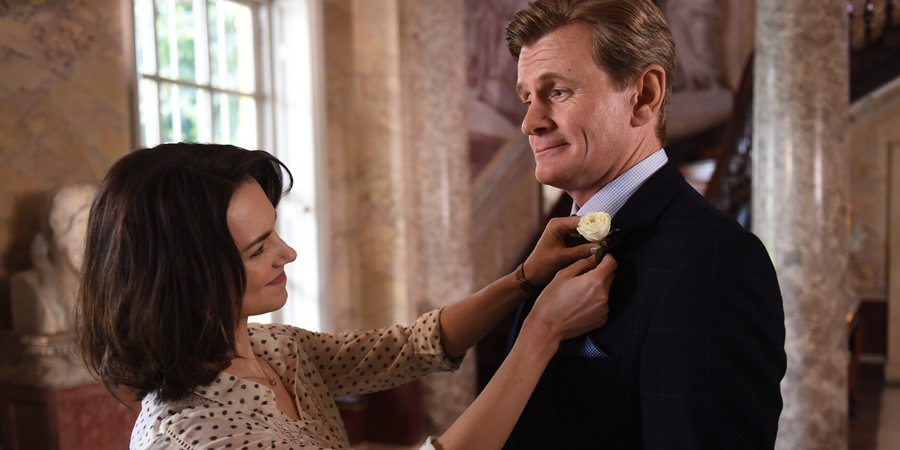 Is class also an important factor in this sitcom?
Dick: Yes. Class has always been a staple of British comedy. We've always been able to laugh at it. When British shows are translated to America, the absence of the equivalent class structure there often causes them to fail. But over here we've always got comic mileage out of it. Alan Ayckbourn, for instance, has made absolute hay out of the tiny nuances of class.
What was the most crucial element in the pre-production of Henry IX?
Dick: Casting was key. The moment we saw Charles Edwards audition, we were all knocked out by him. We stuck in our heels and said, "Look no further. This guy is absolutely perfect." He persuaded everyone with that audition. At the read-through, he didn't miss a trick, and actually added a lot of stuff of his own. Suddenly, it had life.
What are Charles's strongest characteristics as an actor?
Dick: He is exactly the right age to play Henry. He is handsome and has great charm and likeability. Also, you feel sympathy for him. The poor guy is trapped, and Charles conveys that brilliantly.
Ian: He's such a gifted actor. We were still a bit insecure about this project. When we sat down for the read through. But as soon as Charles started reading the part, suddenly it just came alive. Dick and I said to each other, "That really worked." Charles is so superb. He brings an enormous amount of subtlety to the role. He does so much with so little. We came away from the read through, feeling elated and thinking, "It works!"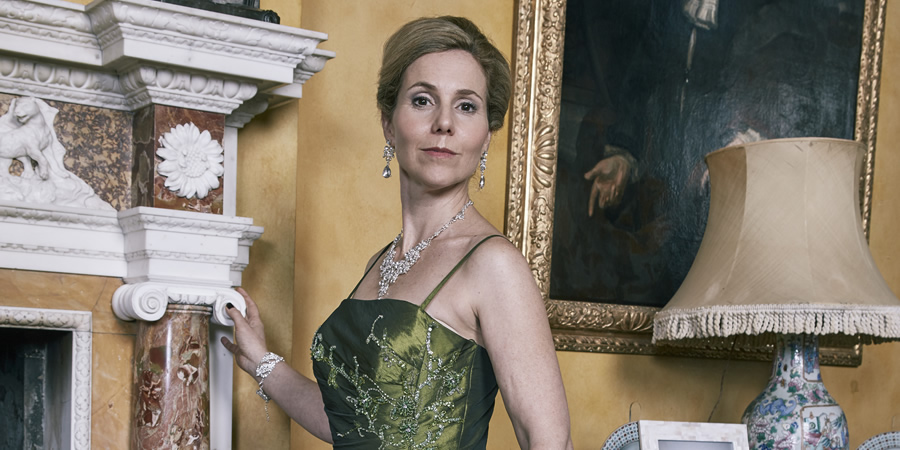 What does Sally Phillips bring to the role of the Queen?
Dick: She's wonderful. She has a marvellous sense of comic timing. We wanted her to have fun with the accent, and she has found that with her wonderfully strangulated voice as the Queen. Sally is also funny in her own right, which never hurts. Her relationship with Henry is a bit glacial, but she likes being Queen and has no intention of giving it up. She really likes her position, so she is going to be formidable opposition for Henry!
Ian: She's marvellous. We knew she was brilliant from Veep. Katerina has been in the Royal Family 25 years and is so posh and regal. And yet she still gets things wrong. Sally has created a Scandinavian accent that so extraordinary. She's fabulous.
Is Henry IX a comment on the real Royal Family?
Dick: No. This is not a comment on the real Royal Family. People may make comparisons if they want to, but none are intended. As it happens, I'm full of admiration for the Queen. She's done a fantastic job. She has had an awful lot of blocks along the road and has overcome them all. I'm anything but an antimonarchist.
Ian: No. It's hard not to draw analogies. I'm sure people will ask, "Is Henry Prince Charles?" But we have tried to make things very different in this series. Henry is 47, while Prince Charles is 20 years older. Also, Henry is not waiting in the wings - he is already King.
I always been very fond of the Royal Family. I have enormous respect for them. Watching The Crown, that respect has only been reinforced by seeing what the Queen gave up. She sacrificed her youth for the monarchy.
What do you think it would be like to be a member of the monarchy?
Dick: I think it would be awful to be in that spotlight. I have never in any way found the idea of celebrity appealing. Anonymity is much more appealing. The comedy in Henry IX stems from all those pressures to conform and not make waves. That's even more the case now when there is so much surveillance, especially if you're Royal... there really is no escape.
Why has your partnership worked so well?
Ian: It's so hard to say. It started when we were so young. But we've always been very comfortable working together. We are great friends. I live two blocks from him. There's no point in looking for someone else now! It's always worked, so why mess around with it?!
How do you hope that people will react to Henry IX ?
Ian: I'd love it if people really like this family. I hope they want to see what happens next week. This family may be Royal, but they're just like us. They just have a bigger home. They don't have a back garden - they have a lot of parks instead!