Harry Springer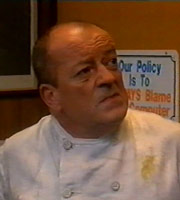 Harry served for 21 years as a cook in the army. He's a Falklands veteran with his friend, Duggie, whom he never fails remind that he saved his life. His grandad was a hangman (but only when they were busy).
To call Harry thick or inconsiderate wouldn't even be as much as an understatement.
Duggie Strachan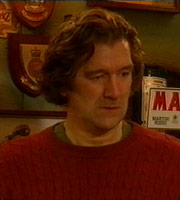 Duggie is ex-army pal of Harry's who has been staying at the hotel for 5 years, after losing his house due to a severe gambling problem. He's now a left-leaning English teacher at a local school, forever in conflict with Harry's values. He lost his heart to a woman back in their army days, and has been celibate ever since.
Duggie has a few anger and addiction issues remaining, but with being forced to live with Harry, who wouldn't?
Simon Thorpe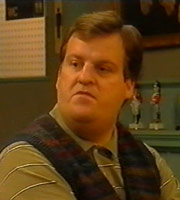 The president of a model railway club and occasional motorcyclist, Simon is Harry's nephew and is living in the 'Eddie the Eagle' suite at the hotel after being thrown out of the marital home by his wife, Sandra.
Simon does throw the occasional surprise to his uncle and Duggie, but overwhelmingly redefines the term 'wet'.