Win Hang Ups Series 1 on DVD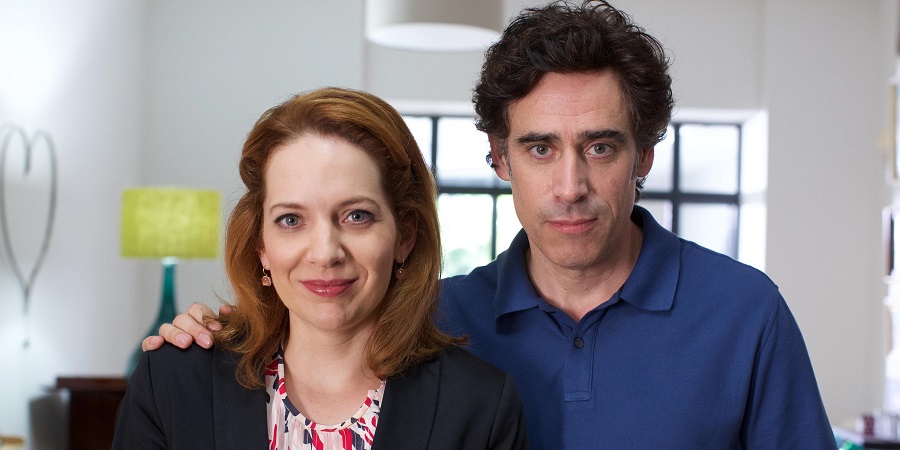 Based on the hit US series created by Friends star Lisa Kudrow, Hang Ups is the latest sitcom from Channel 4.
Stephen Mangan stars in and co-writes the heavily improvised show, which sees a therapist, Richard Pitt, establishing a new practice conducting sessions with his clients by webcam.
Katherine Parkinson co-stars as Richard's wife, Karen, whilst the supporting cast of friends, family and clients includes Richard E. Grant, Jessica Hynes, Celia Imrie, Charles Dance, Karl Theobald, Steve Oram, David Tennant and Bebe Cave.
However, it soon becomes very apparent that Richard's problems eclipse those of many of his clients: his wife is overworked; their teenage children are tearing themselves apart; his parents are headcases; and he's in debt to a violent loan shark.
Broadcast over the Summer on Channel 4, the six part series chronicling Richard's quickly deteriorating home and work life is released on DVD on Monday 1st October, by Network Distributing.