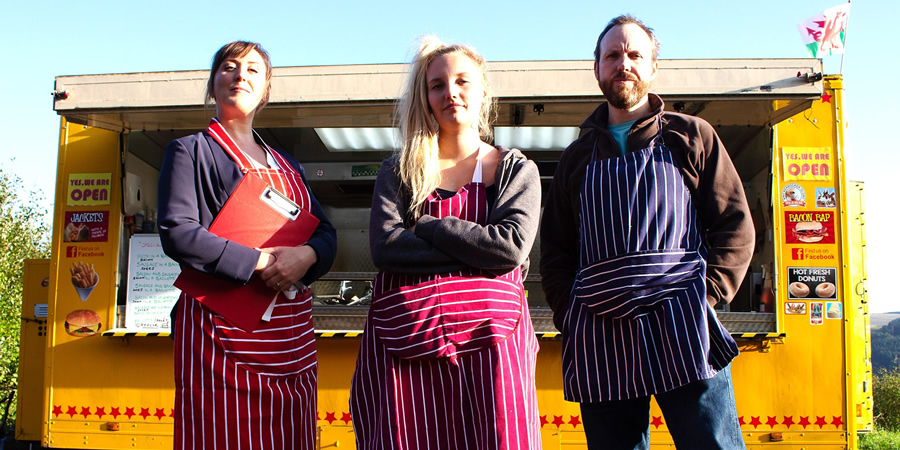 Genre

Sitcom

Broadcast

Channel

Episodes

Starring

Writer

Director

Producer
Sitcom set in a burger van on the A470 - where no-one often stops but there's always plenty to talk about.
Carol and Dave's van is halfway between here and there, halfway between profit and loss, and halfway between hope and despair. It has fewer customers than its food rating and something has got to give - does Carol have a plan, or is it down to husband Dave or co-burger worker Lucy to save the day?
Halfway was produced as a single half-hour pilot and cut into six 5-minute chunks for its initial broadcast.
Part of

Production company

Laugh track

None
Broadcast details
First broadcast

Monday 22nd October 2018 on BBC Two Wales at 11:15pm

Last new broadcast

Tuesday 30th October 2018 on BBC Two Wales at 11:15pm

Length of episodes

5 minutes

Last repeat

Wednesday 31st October 2018 at 11:15pm