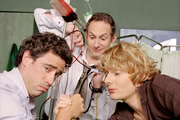 The first series of Green Wing sees Caroline beginning her new job as surgical registrar at East Hampton. It all goes downhill from there for her, but then again perhaps she can find Mr Right amongst the staff? Elsewhere, Alan attempts to spice up his love life while Joanna tries to pull head of IT Lyndon Jones; Harriet thinks she might be pregnant again; and Mac tries to find a consultancy post.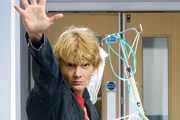 Series two begins with Mac recovering from the accident he had... an accident which leads to a big problem for Caroline when he recovers. However, even bigger problems occur when Angela leaves East Hampton and is replaced by Mac's old girlfriend Holly. However, it is Alan and Joanna with the biggest issue after a prank involving Joanna's dwarf cousin goes disastrously wrong.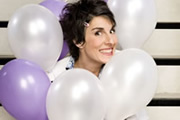 The final special episode has two main plots: Caroline's love life seems to be finally solved, but Guy has his doubts. He has so much doubt that he does something unthinkable – the right thing. Meanwhile, following the dwarf incident, Alan and Joanna are on the run from the law in a stolen campervan, where things go from bad to worse. Even poor Boyce is suffering without Statham to torment.