Ahead of the broadcast of Friday Night Dinner: Ten Years And A Lovely Bit of Squirrel, Tom Rosenthal (who plays Jonny) and Simon Bird (Adam) share some of their best bits...
Do you remember how you first became involved in Friday Night Dinner?
Tom: I think I had like five auditions, the last of which was a chemistry read with Simon, which I left thinking was a disaster on account of us having terrible chemistry. I was very fortunate to be an incredibly annoying person with a face very similar to Tamsin Greig.
Simon: Robert [writer Robert Popper] asked me to read the script, and I was just embarrassingly enthusiastic. Robert had created one of my favourite comedy shows of all time, Look Around You, and I was, and still am, a flustered red-faced fanboy around him.
What were you first thoughts when you read the script for the first episode?
Simon: It was everything I hoped it would be. It had all the best elements of a traditional family sitcom - warmth and big, relatable jokes - but all filtered through Robert's unique, surreal, anarchic worldview. I thought we had the opportunity to make something that could be both popular but also weird and inventive.
Tom: I remember getting the email about an E4 show with Tamsin Greig, Simon Bird and Mark Heap and thinking it would change my life if I got in it. Which it did. You can now purchase a life-size cut-out of me on the internet and pedestrians call me Pissface.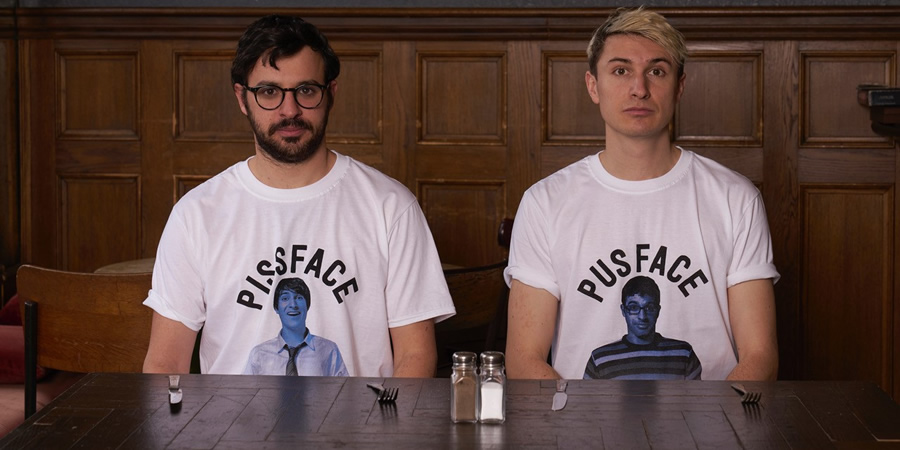 Do you remember your first impressions from the rest of the cast?
Tom: My abiding memory is having no idea how to interact with people who I knew from the television. So I researched Tamsin on Wikipedia and so after saying hello I immediately asked her about her experiences at the University of Birmingham. My first experience of Tamsin was totally in thrall, and her first experience of me was as a cyber-stalker.
How does it feel to reach 10 years and the see success that the show has achieved?
Tom: I never really tire of people coming up to me and saying they enjoy the show, it really means the world. I mean it's basically all I've done with my twenties so when people say that I haven't wasted my life it feels great. There are too many accounts on Instagram and TikTok that are dedicated to Jonny Goodman though and if I look at them I think I'm Justin Bieber, which grates on the people around me who have to remind me that I am well and truly not.
What is your favourite episode over the six series?
Simon: It's an embarrassment of riches obviously, but I particularly like the episodes where Dad takes centre stage and Paul is let off the leash. The Fox, The Tin of Meat, The Plastic Bag all spring to mind.
Tom: The Fox. Or the bag up a tree. Or the conversation spindle. Or pineapples and the government. I dunno... this is what IMDb is for.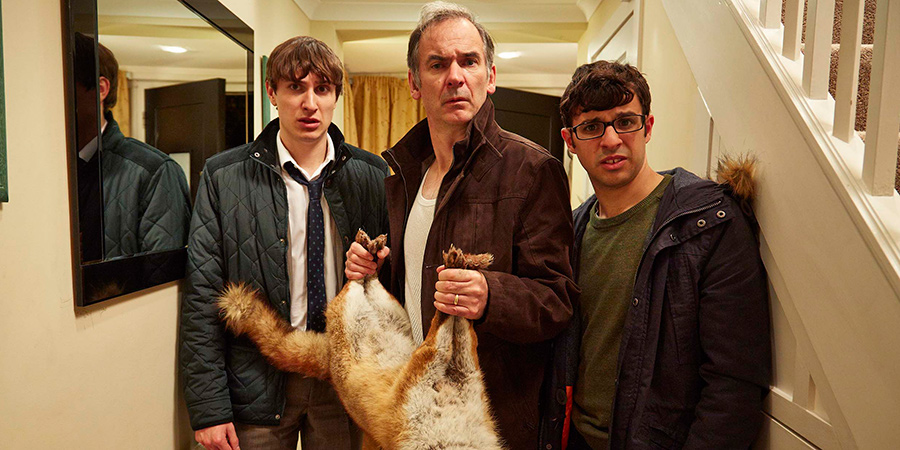 What was it like looking back over those 10 years?
Tom: Rewatching the entire back catalogue as preparation by myself was hugely enjoyable but also from the outside pretty pathetic. Like I really enjoy it, so it was just me sat for two and a half solid days accompanied only be a stream of pizzas, laughing at a show that I myself am in, occasionally muttering about how bad I used to be at acting under the delusion that I have subsequently improved.
What is your favourite episode to film from the last 10 years?
Tom: The episode that I am sitting down in the most.
Simon: The Christmas special was great. Partly because there was something impudent about making a Jewish Christmas special. But mainly because it was the only time the whole gang, including Grandmas, both Horrible and Nice, were in the house together. It felt like a real family Christmas.
What's your favourite excuse Jim made for knocking on the Goodman's door?
Simon: When the house is up for sale and he comes round to view it, introducing himself as James.
Who has been your favourite guest artist?
Simon: With the greatest respect to Sally Phillips, Rosie Cavaliero, Jason Watkins et al, I think that honour has to go to Harry Landis, who created the topless punk-rock-hating, button-manufacturing pugilist Mr Morris. He totally steals the show.
Tom: Hands down Harry Landis as Mr Morris, or rather, hands up with his shirt off.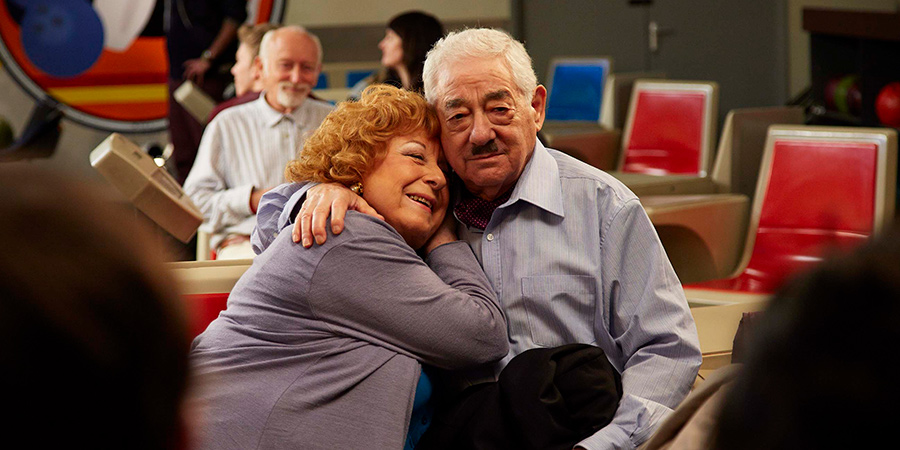 What is the one FND catchphrase most fans shout?
Tom: 'Shalom' - which is really beautiful when you think about it; a Hebrew word meaning 'peace', 'harmony' and 'wholeness'. Also 'Pissface'; an English word meaning there is piss on your face or that your face is made of piss.
Simon: Pusface!
The one lasting memory you will take away from your time working on Friday Night Dinner?
Tom: I can no longer hear anyone say 'lips' without thinking it is Frances Cuka mishearing the name Liz.