Here's a list of 20 comedy series coming to our TV screens this year...
Action Team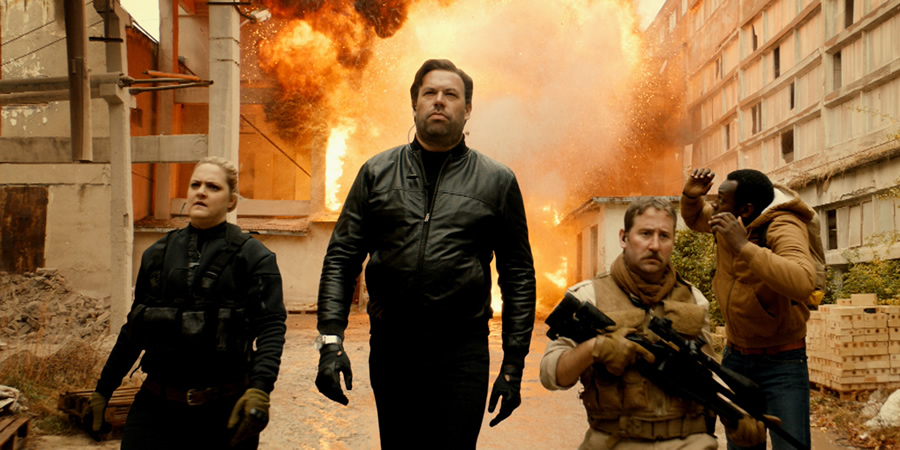 This spoof spy action-thriller, on ITV2 this spring, comes from the creative team behind Murder In Successville. Tom Davis is joined by Jim Howick, Kayode Ewumi, Laura Checkley and Vicky McClure in a series that is being described as "The Naked Gun meets The Bourne Identity." Guide
Alan Partridge sitcom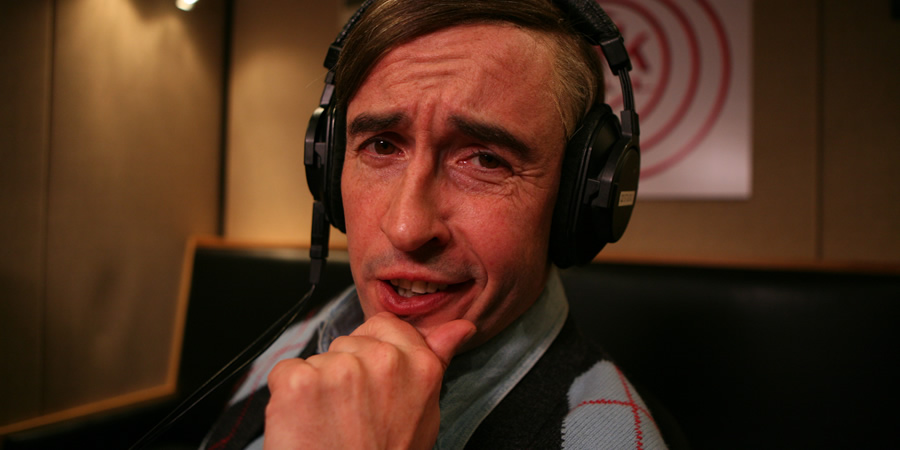 You've no doubt already heard about this highly anticipated new sitcom series, which sees Steve Coogan returning to the BBC after several years of making shows for Sky. The title of the show is still under wraps, but we know it'll observe as Alan Partridge position himself as a broadcaster who is willing to talk positively about Brexit. Guide
Back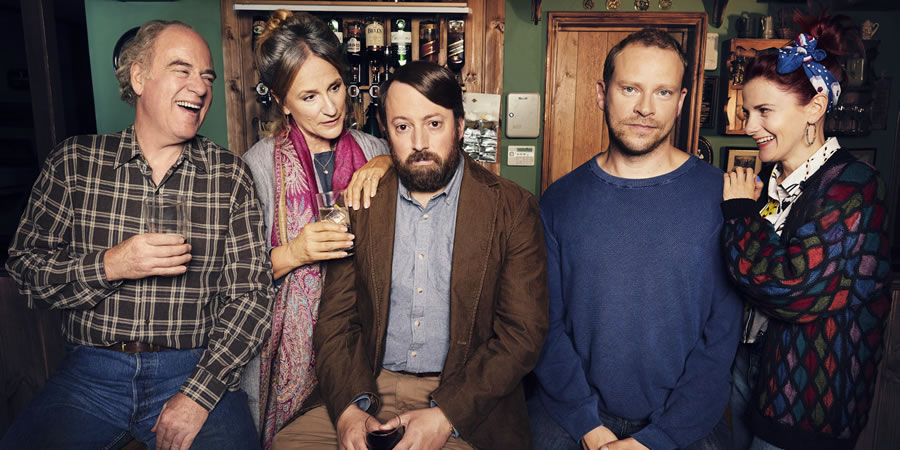 David Mitchell and Robert Webb return for a second series of the sitcom set around a family-run pub. Is charismatic Andrew good or evil? We're still not entirely sure, but looking forward to seeing him and Stephen clash again later this year. Guide
Car Share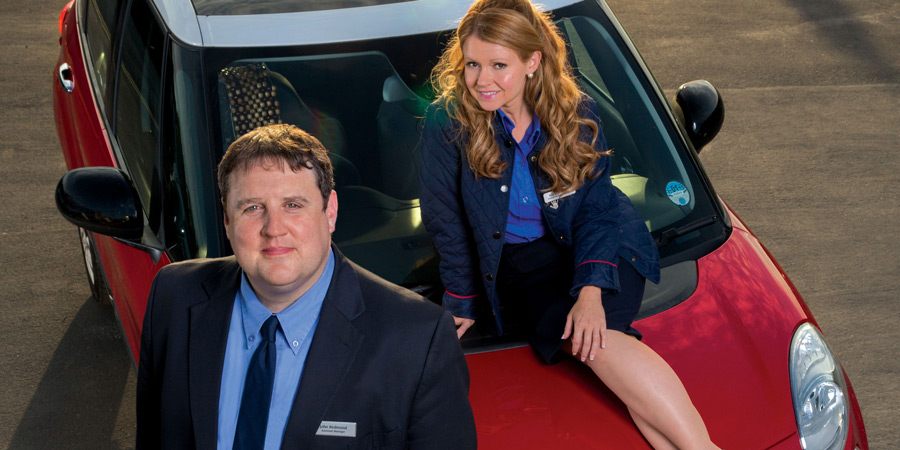 Peter Kay may have cancelled all his future work commitments due to "personal reasons", but the final two specials of this hit sitcom were filmed at the same time as Series 2 so are ready to be broadcast already. No news on scheduling yet, but Easter seems a possibility. Guide
Cuckoo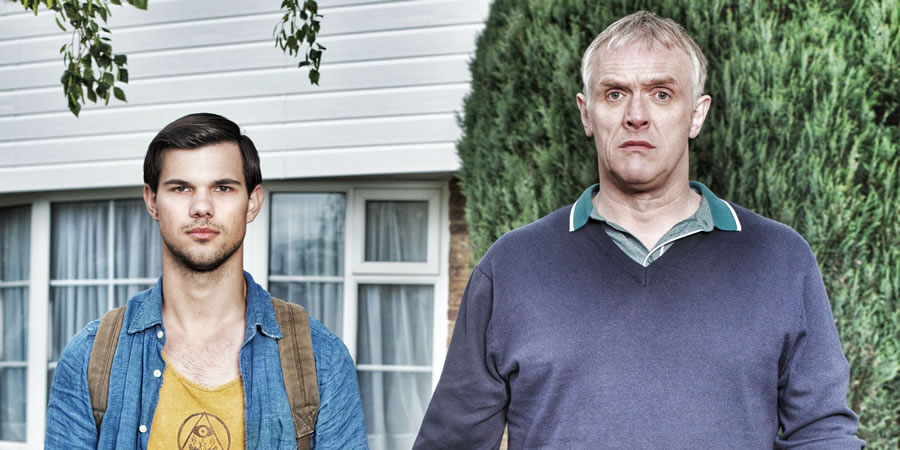 It's been a couple of years since we last visited the home to the Thomas family. Greg Davies is now available to film more episodes of Cuckoo though, so we think we can expect the long-promised Series 4 on BBC Three later this year. Guide
Cunk On Britain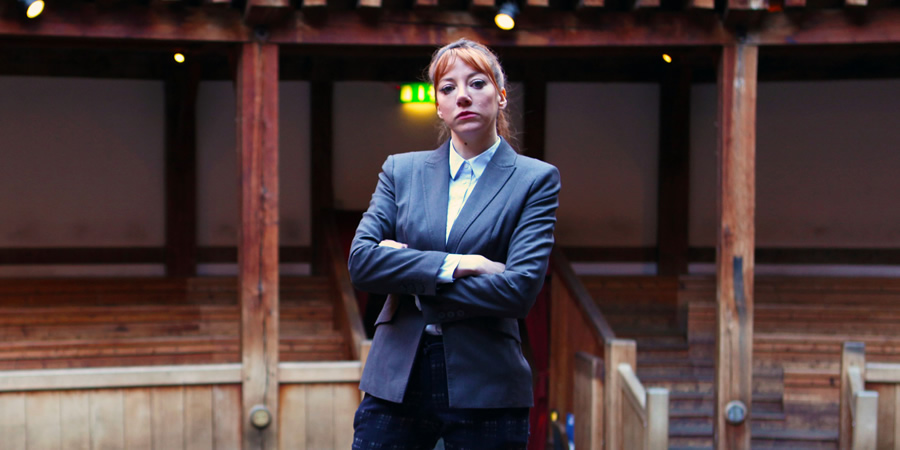 Clueless documentary presenter Philomena Cunk (played by Diane Morgan) first came to prominence via Charlie Brooker's Wipe shows. Following being let loose on the topics of Shakespeare and Christmas, she's now got her own big series. Cunk On Britain will see the presenter exploring all aspects of our country across five episodes. Don't expect to be enlightened. Guide
Episodes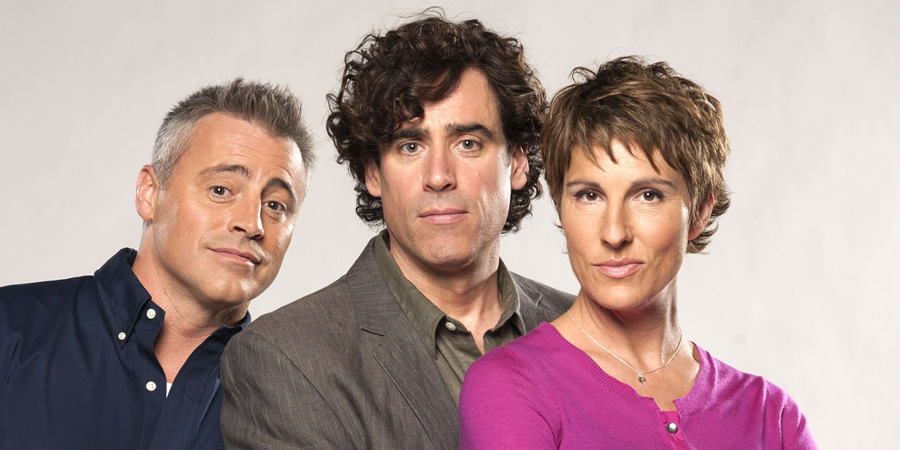 Remember this transatlantic sitcom starring Matt LeBlanc, Tamsin Greig and Stephen Mangan? It's not been on our screens since 2015, but the final series - which was filmed ages ago - is, after many postponements, expected to be shown on BBC Two from April. Will it be a happy ending for Matt, Sean and Beverly? Guide
The Establishment Club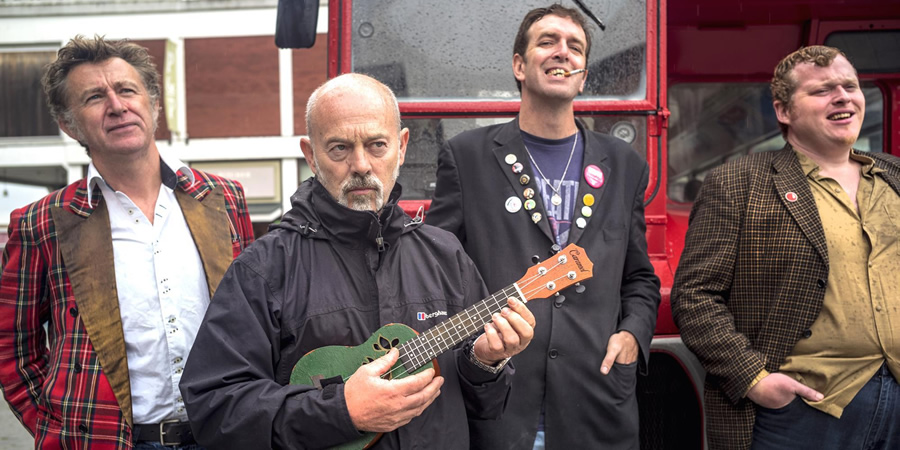 Niche news channel Russia Today has quietly been making a name for itself commissioning satirical comedy shows. Jonathan Pie was born on the station, and its flagship topical show, Sam Delaney's News Thing, passed the 100 episode landmark last year. The channel's next commission sees it trying to bring some anarchic comedy back to screens. Fronted by Keith Allen, this format is aiming to showcase comedians "who have a genuine dedication to the art of unrestricted, uncensored performances". Guide
Flowers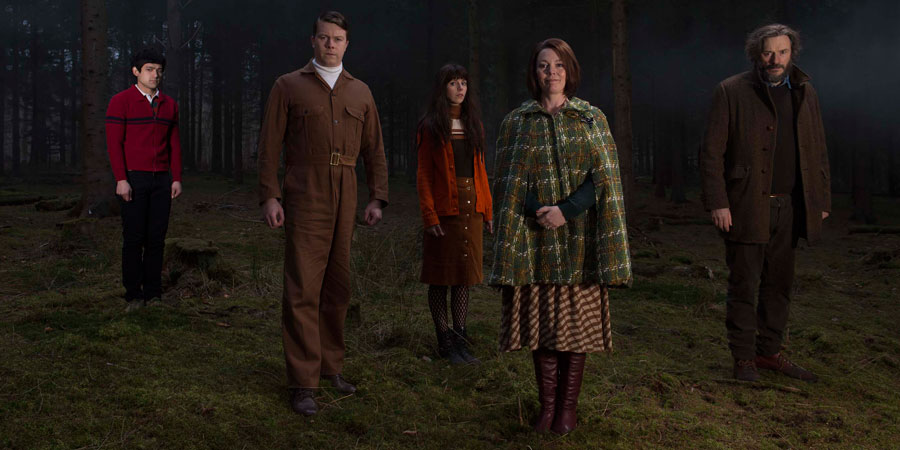 It was one of the darkest comedies on TV in 2016 (even the publicity picture oozes gloom), but the ray of sunshine in 2018 is the news that we'll get to spend more time with the oddball family later this year. Let's hope Maurice isn't feeling quite so suicidal this time. Guide
Friday Night Dinner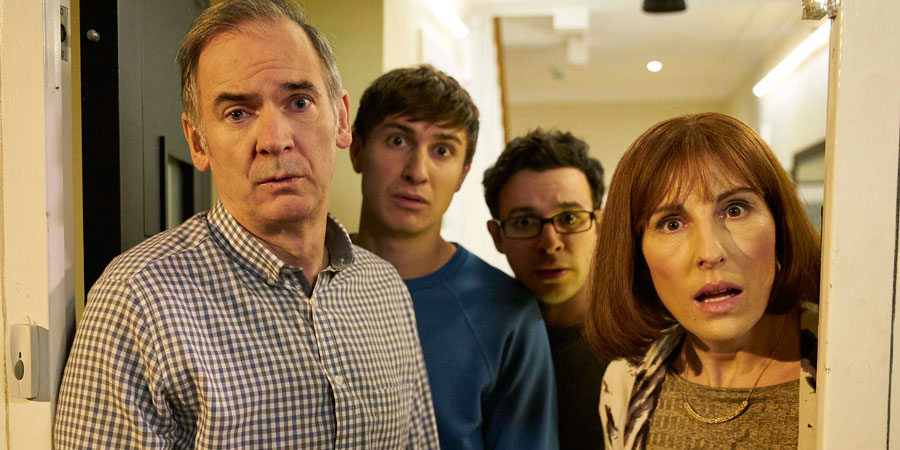 Channel 4's hit sitcom is due to return for a fifth series this year, and fans of the show will already know what to expect: more sibling rivalry, strange guests and Martin wandering around shirtless. Simon Bird says: "I'm looking forward to six more weeks of eating 'squirrel'." Guide
Hang Ups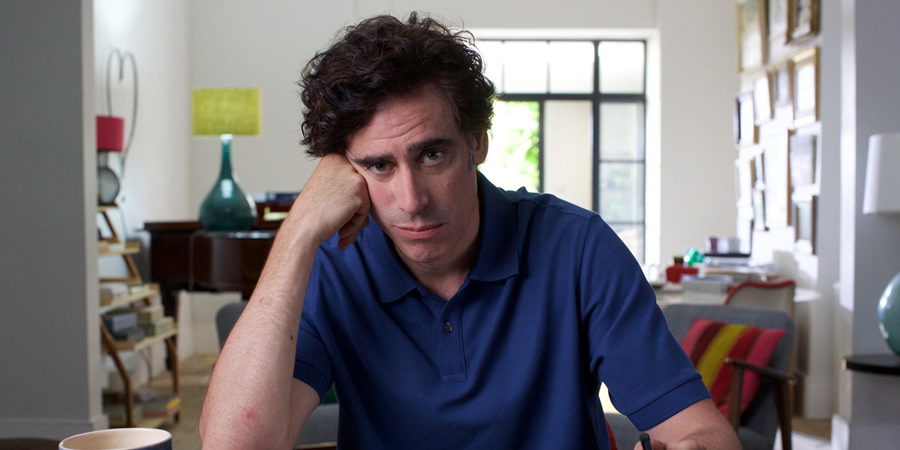 This new sitcom - based on an American format - sees Stephen Mangan playing a therapist. We observe as he chats on video link to various clients. The cast list is looking pretty juicy, with Richard E. Grant, Jessica Hynes, David Tennant and Katherine Parkinson amongst the stars signed up. Guide
High & Dry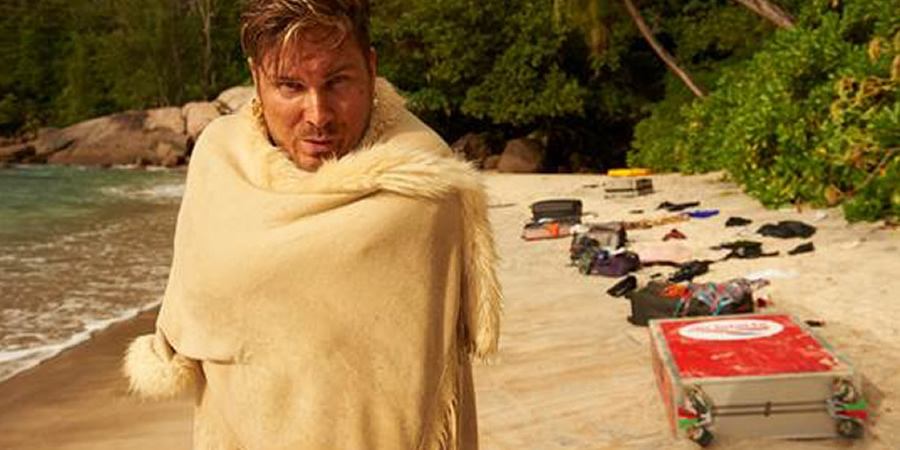 You might have seen the Comedy Blap pilot of this comedy a few years ago. A full series is now on the way, for E4. Marc Wootton plays an air steward who crash lands onto a tropical paradise and, unluckily for the other survivors, decides to try to put himself in charge of the palm-fringed island. Guide
Hold The Sunset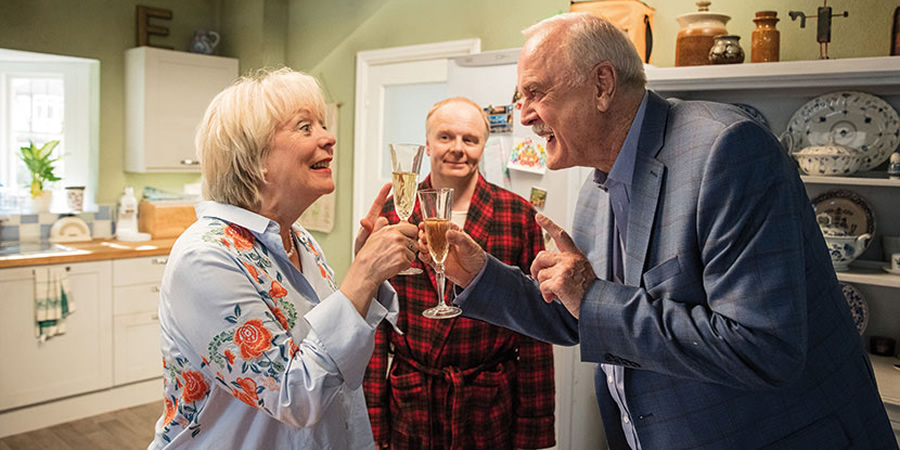 This BBC One comedy will see John Cleese take on his first lead sitcom role since Fawlty Towers. The premise sees Cleese's character attempting to woo widow Edith (Alison Steadman) but finding her 50 year-old son Roger (Jason Watkins) getting in the way of his plans. Guide
Home From Home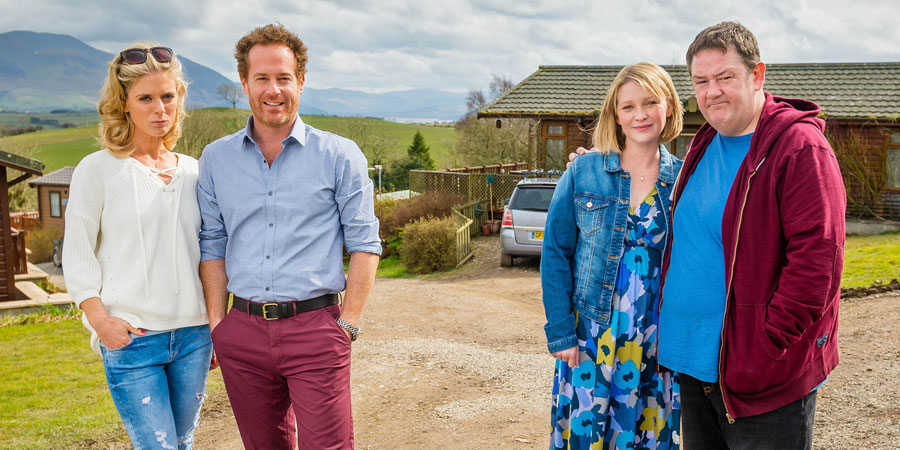 Following on from the 2016 pilot, Johnny Vegas, Joanna Page, Emilia Fox and Adam James are returning for a full series of the sitcom set around some holiday homes in the Lake District. The pilot was on BBC Two, but the full series will be moving to mainstream BBC One. Guide
Karl Pilkington: Sick Of It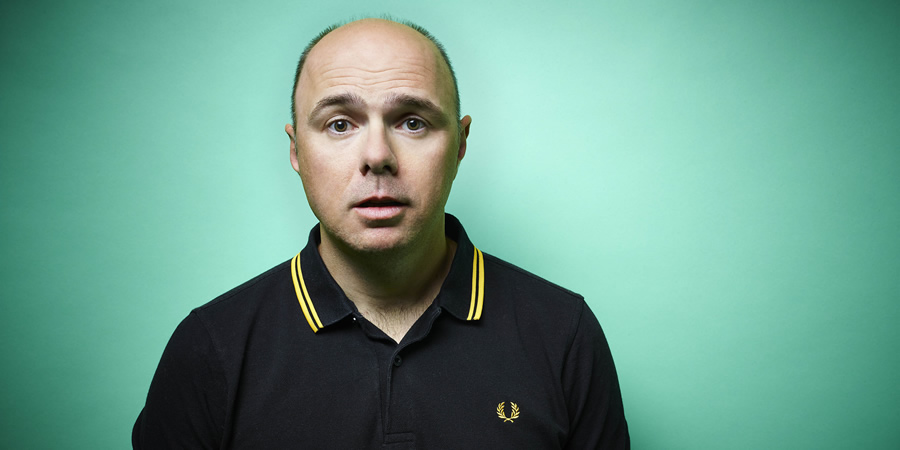 Is Karl Pilkington a character, or real? The debate continues, and things probably won't get any clearer when he stars as a version of himself in this new Sky One sitcom. He plays a middle-aged man recently ditched by his long-term girlfriend. A bit like in Peep Show, viewers will be able to hear what the character is thinking. Guide
The Mash Report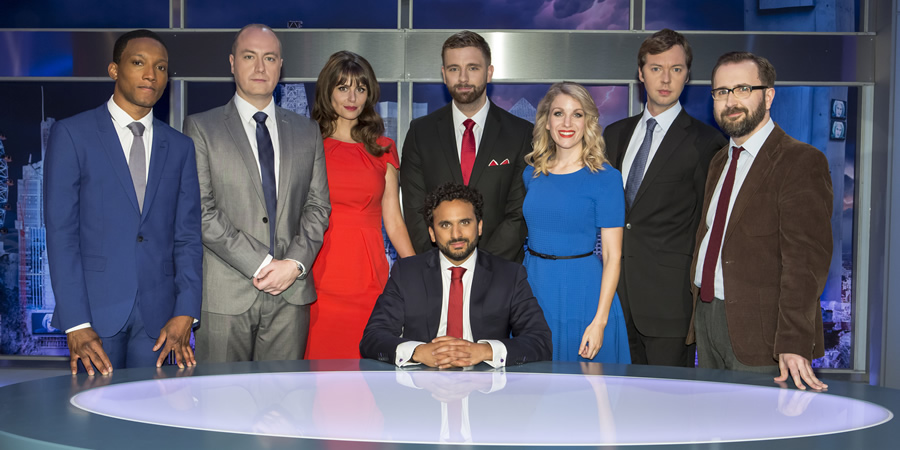 This topical satirical series hosted by Nish Kumar made an encouraging start last summer. Having learnt from those four episodes what does and doesn't work, the same team are now preparing for a six-part series. There's not long to wait now: it launches on BBC Two on the 18th January. Guide
Mum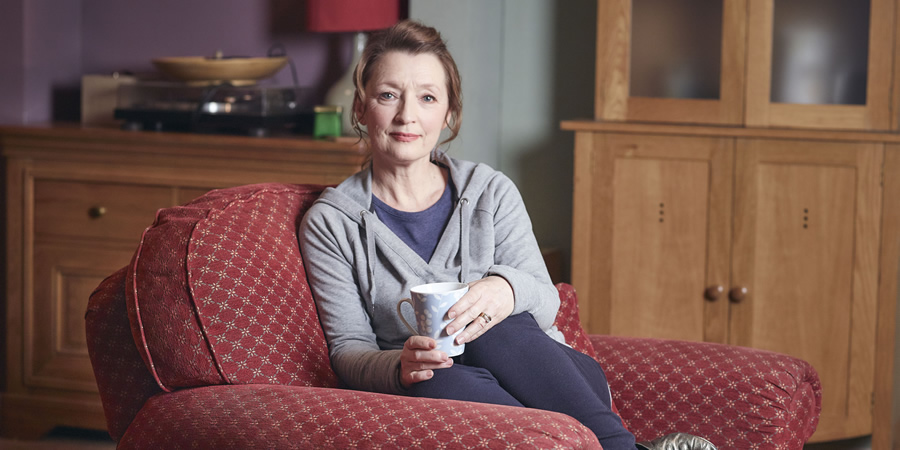 Lesley Manville returns to screens as widow Cathy in this multi-award nominated comedy. She is, we guess, still being walked over by her family... but will romance have blossomed between her and Michael during this break? Guide
Paul And Bob Go Fishing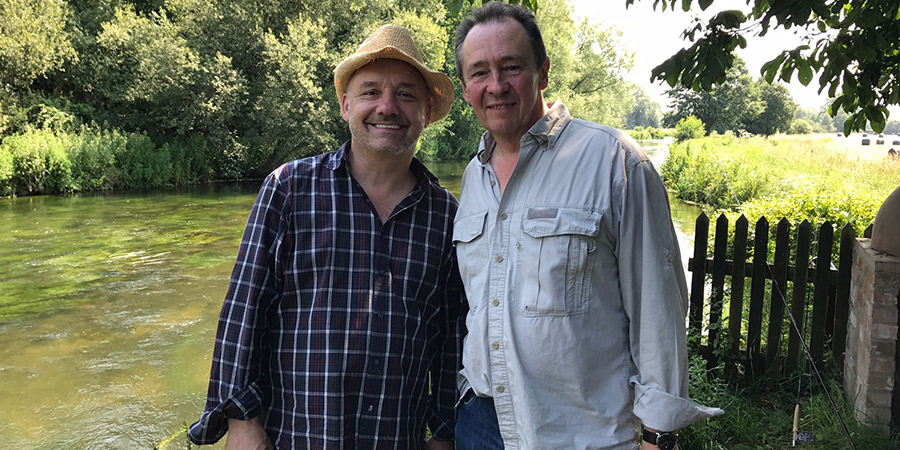 The title of this programme pretty much explains its low-key relaxed format, so we probably don't need to say much more. Watch as Paul Whitehouse (an experienced fisherman) and Bob Mortimer (a complete novice) do a bit of fishing from the river bank. The BBC says that their chats across the six episodes will see them "dissect life, death and comedy". Guide
Plebs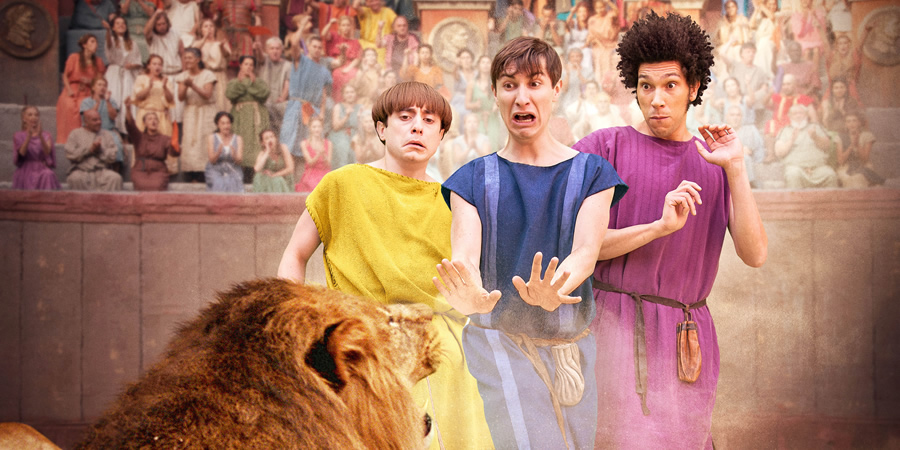 Series 4 of the hit sitcom set in Ancient Rome has now been filmed and is due on screens in the not too distant future. Tom Rosenthal, Joel Fry and Ryan Sampson return as the lead characters who are still trying to get laid and climb the social ladder. We can't wait. Guide
Vic & Bob's Big Night Out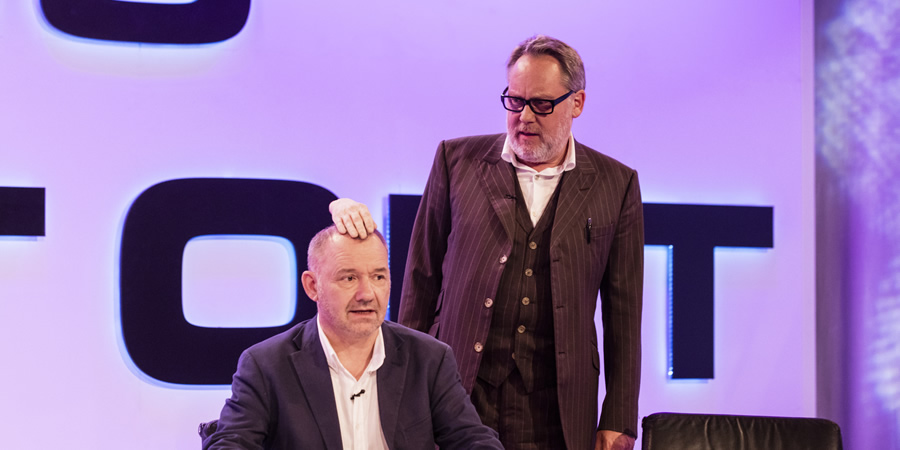 Reeves & Mortimer made a welcome return to their madcap studio format last month, and the good news is the BBC has given them the green light to make more episodes. They'll be showcasing their oddities on BBC Four later this year. Guide
---
Above are just a few of the things coming up in 2018. Our in development page lists all the other shows in the works, including more Bad Move, Benidorm, Bounty Hunters, Damned, Living The Dream, Not Going Out, Sick Note, Still Game, Upstart Crow and Walliams & Friend.
What was the best thing you saw in 2017? Vote in the Comedy.co.uk Awards