Not Going Out writer Paul Kerensa unwraps a dozen origin stories of this year's festive telly, based on his seasonal history book 'Hark! The Biography of Christmas'.
Christmas isn't Christmas till you've got the bumper Radio Times and a yellow highlighter. I personally can't wait to tear out the pages and colour them in for hand-made scrunched-up paper decorations. Or you could mark off your festive viewing - it's your Christmas, you do what you want.
A couple of biased recommendations in the listings this year: I've written bits of Not Going Out's live special - which will be a heap of fun - plus I'm delivering Radio 4's Christmas Meditation on Christmas Day at midnight, bringing in Boxing Day - which I promise won't be that meditative. It'll be partly based on my book about Christmas past, Hark! The Biography of Christmas. Researching this, I realised that the Christmas we get, we deserve - so here are a dozen telly treats from this year's listings, and why history has made them inevitable fixtures in our TV guides...
Not Going Out - Live
BBC One, 21st December, 9pm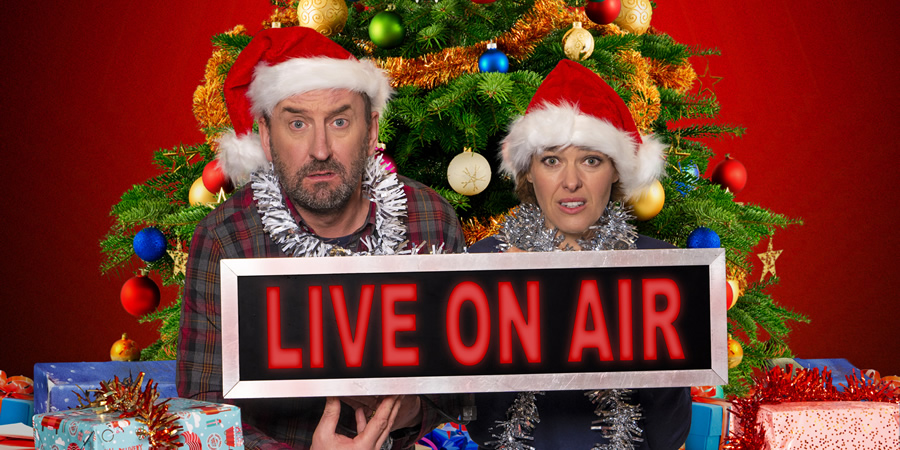 Let's start with the best. Yes I'm biased, having helped write this sitcom since the first series. But when I read the first draft of this Christmas special, I laughed aloud ('LA', I believe the kids say nowadays) and snorted tea through my nose. I hadn't even had any tea for ages - that's how funny it was.
This one's themed around staging a variety show - something royal courts insisted on for centuries. Henry II's jester had perhaps the most notable act: Roland Le Pettour (Roland the Farter) had a 'leap, whistle and fart' routine that had to be seen/smelt to be believed. If the Queen has a farting jester nowadays, she's keeping quiet about it.
Mrs Brown's Boys
BBC One, 25th December, 10:15pm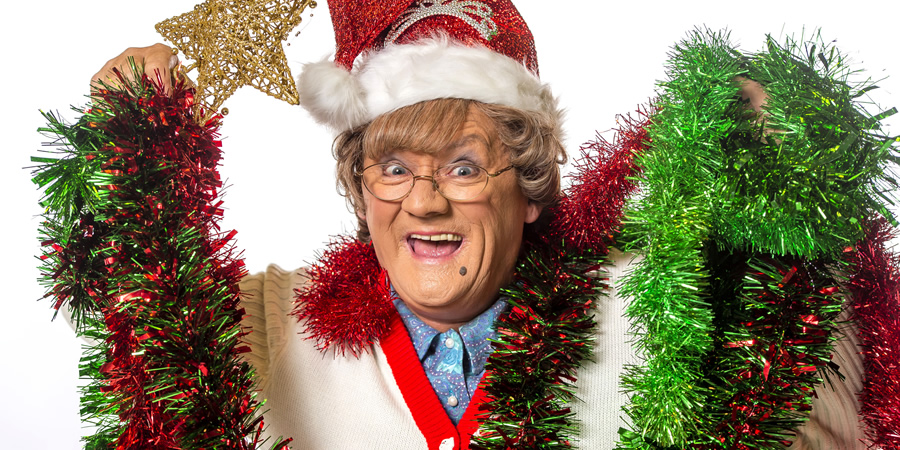 Love her or hate her or love him or hate him, there's no denying the popularity of this matriarchetype.
Mrs Brown would fit right in at the ancient Roman Saturnalia, the midwinter festival with topsy-turvy cross-dressing. Slaves dressed as masters, men dressed as women, and the outrageous Lord of Misrule got people laughing and loathing in equal measure.
When the modern pantomime launched (it had its 300th birthday last year), the panto dame wasn't yet part of the cast, but she soon became a favourite, harking back to Saturnalian bawdiness. It's behind you? Beneath you, maybe, but the grotesque dame is here to stay, and now she's got a Christmas special or two.
Upstart Crow
BBC One, 25th December, 8:35pm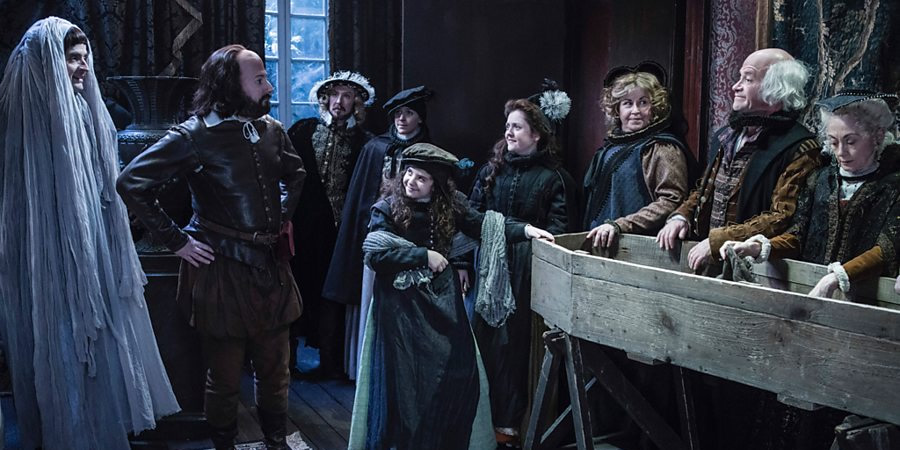 The Tudors were especially fond of festive specials, though more for Twelfth Night than for Christmas. Elizabeth I asked Shakespeare to write one at short notice (see also TV commissioning windows), and his Twelfth Night featured the customary seasonal cross-dressing (see also Mrs Brown's Boys). It debuted, on... not Twelfth Night but Candlemas, February 2nd, Groundhog Day, 1602.
Alan Carr's Christmas Cracker
Channel 4, Christmas Day, 10:15pm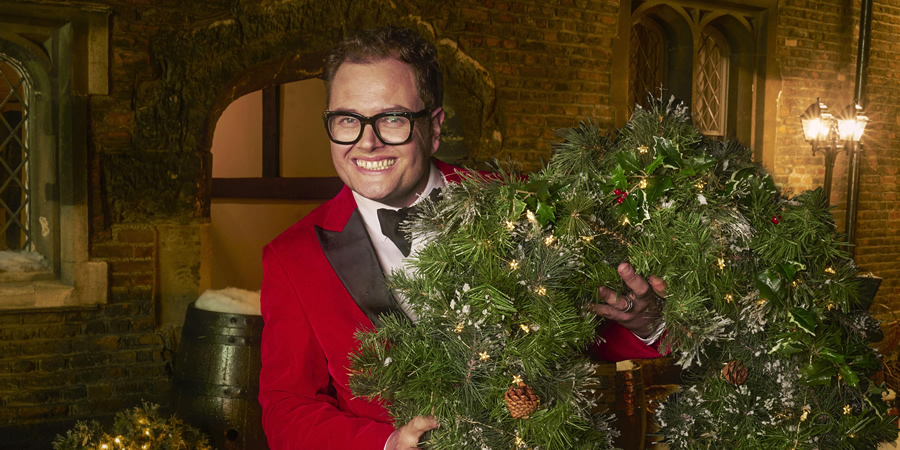 Alan will host from a mocked-up log cabin, just like a previous Alan hosted from an exact replica of his Norfolk home. Both are doffing their Santa hats to 1977's Bing Crosby's Merrie Olde England.
Bing's final show was filmed before he died (obviously - otherwise... well that would be terrible), but broadcast just after. It featured a mocked-up stately home, where Bing was visiting long-lost English relative Sir Percival Crosby. Like an ancestor of Noel's House Party, guests knocked on the door, from a children's choir, to Ron Moody playing Charles Dickens, to a bemused David Bowie, famously duetting with Peace on Earth/Little Drummer Boy. With this song, Bing effectively handed his 'King of Christmas' mantle to a new generation. Alan Carr is the new Bing Crosby - you heard it here first.
Morecambe & Wise
BBC Two, Various days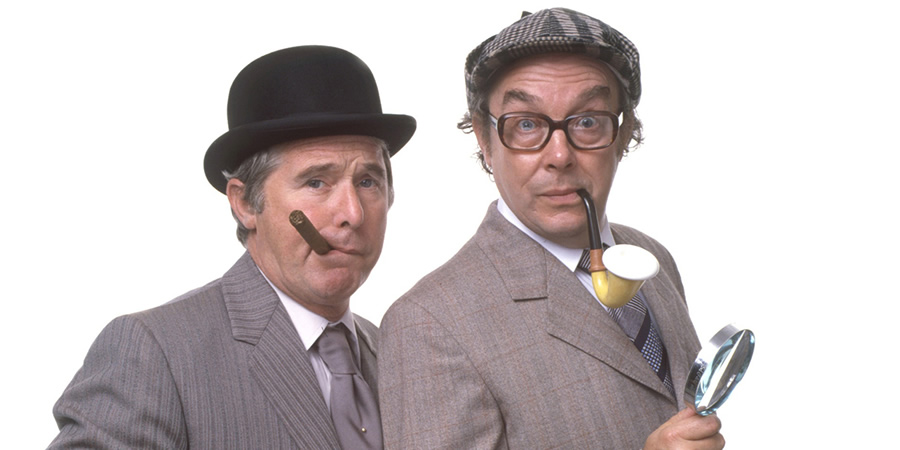 In 1977 the duo found a phenomenal 21.3 million viewers, topped only by Mike Yarwood, who the same night notched up 21.4 million, the highest figures for any Christmas Day show in British history. Not on Christmas Day, the largest single TV audience came in 1996's Only Fools And Horses (the Gold channel have a traditional repeat every day this December), as 24.35 million watched Del and Rodney become millionaires.
EastEnders' 1986 special was Britain's most-watched TV show, but across two viewings, so Only Fools trumps it for at-the-time audience. Will 20+ million of us ever sit down and watch something together again? Not with Netflix and iPads... and, my word, I feel old.
The Muppet Christmas Carol
Channel 4, Christmas Day, 4pm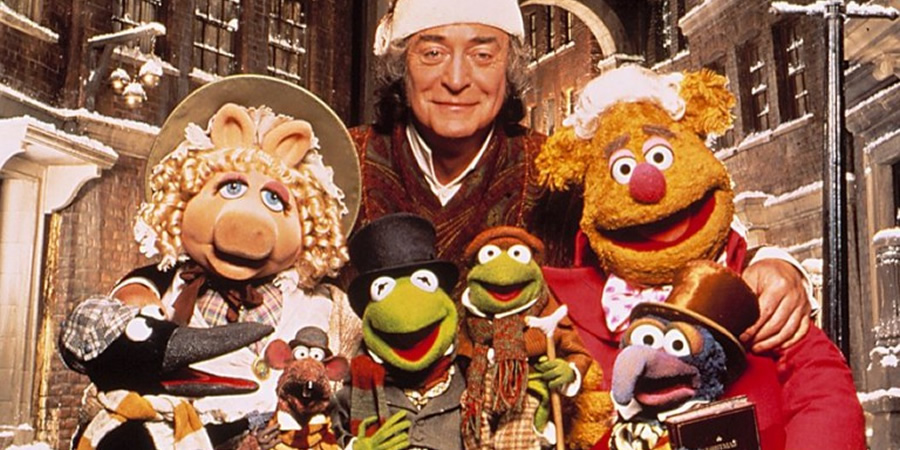 The definitive take on Dickens' tale, surely. It's pretty much the most accurate, with Gonzo portraying 'the man who invented Christmas' and using many of his own words.
The giant Ghost of Christmas Present is just like the illustration in Dickens' original, which in turn was modelled on the god Saturn, host of the pre-Christian Roman Saturnalia. The first screen adaptation of A Christmas Carol appeared just a generation after Dickens' death. Dickens made much of his money not from writing, but from touring live sell-out one-man performances, like a Victorian Jack Whitehall.
Christmas Scenes - Yule Log
Sky, on demand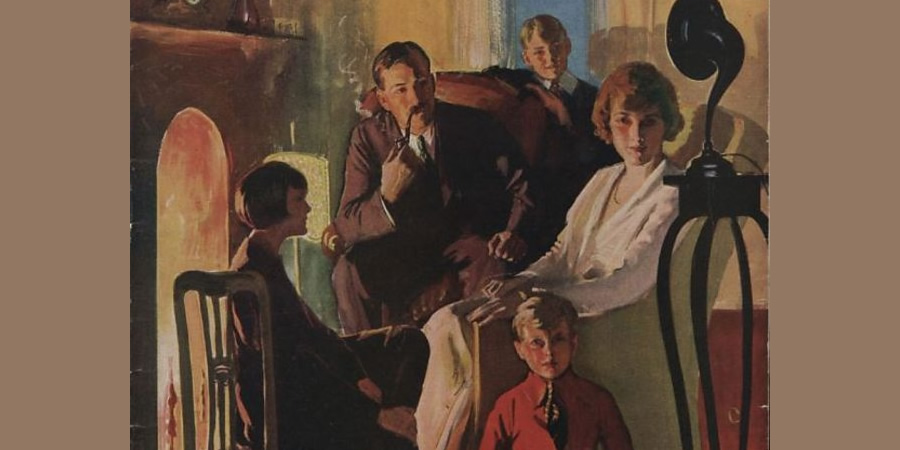 The first Christmas Radio Times was their first colour issue, with the above picture of a family turning towards this new box in the corner (oh for when the whole family stared at one box rather than kept to their own devices), but turning away from the fire.
For millennia before, we'd gathered around the Yule log. It only died out because city dwelling meant smaller fireplaces, just when Christmas trees were becoming popular, so we brought full firs into the house rather than logs.
In 1966, enterprising TV exec Fred Thrower had an idea to put the fire back into living-rooms. He broadcast looped footage of a roaring log fire, losing $4,000 in ad revenue, but sparking an annual hit that ran for the next twenty-four Christmases. Thrower's original burned for just seventeen seconds before looping around again.
Carols from King's
BBC Two, Christmas Eve, 5:50pm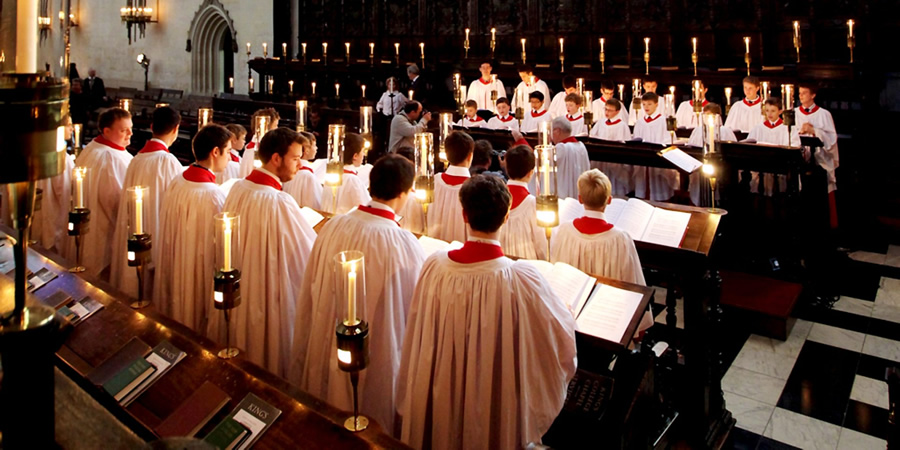 This festive starting-pistol is celebrating a hundred years since King's College made it its own, though it wasn't originally theirs - it was Truro Cathedral's. In 1880, Bishop Edward Benson came up with the Nine Lessons and Carols service to lure drunks from pubs on Christmas Eve. So the first version of the service probably didn't start with an innocent lone choirboy, but with a bawdy drunk belting out Jingle Bells then mooning the bish.
The Dead Room
BBC Four, Christmas Eve, 10pm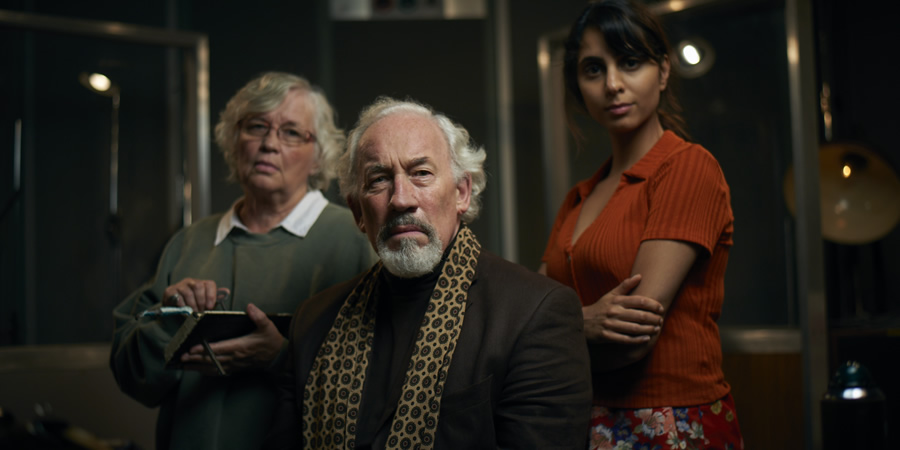 Mark Gatiss brings us a ghost story, a tradition dating back to millennia-old Norse Yule. In Finland to this day, Christmas is a time to think of dead ancestors: visiting their graves and even sleeping on the floor, so your long-departed relatives can kip in your bed. The aforementioned Bishop Benson, having given us Nine Lessons and Carols, also gave us one cracking horror story; he told his friend Henry James a ghostly tale that became The Turn of the Screw.
Funny Girl: The Musical
Sky Arts, December 23rd, 8pm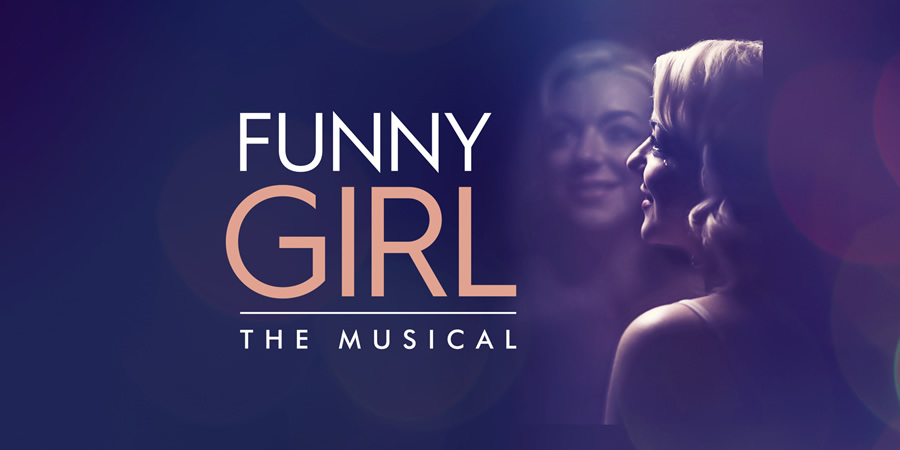 For those who can't afford/be bothered with festive family theatre trips, the telly provides. Musical benefits were right there in BBC boss John Reith's defence of broadcasting in 1923's first Christmas Radio Times. He wrote how all could "delight in 'Hunt-the-Slipper' to musical accompaniment - and no one out of the fun at the piano! The loud-speaker is such a convenient entertainer... He doesn't feel hurt if a cracker is pulled in the middle of a song, or offended if the fun grows riotous during his performance."
The first broadcast opera was also at Christmas: 1931's Hansel and Gretel by Englebert Humperdinck (not that one... You knew there were two, right?).
The Queen's Speech
BBC One/ITV, Christmas Day, 3pm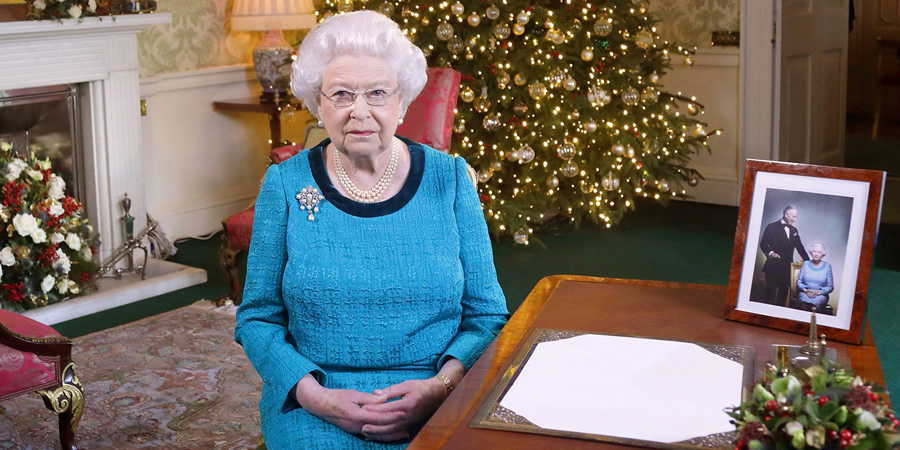 John Reith spent a decade trying to convince George V to start this tradition, with His Maj only relenting on being given a free radio set and a tour of the BBC studios. The first royal Christmas message was introduced by a shepherd called Walton Handy; he handed over to San(ta)dringham, where our nervous monarch had just fallen through the seat of his chair.
Click & Collect
BBC One, Christmas Eve, 9pm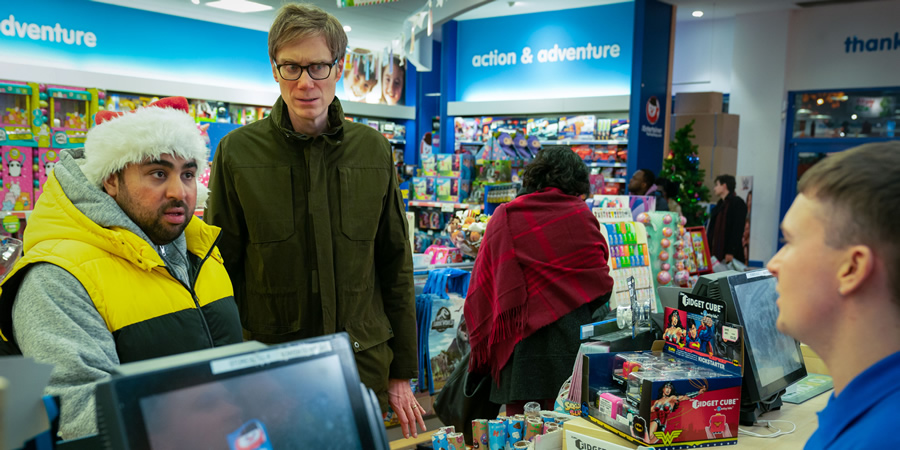 One-off com-drams like this follow in the footsteps of Britain's first ever original broadcast drama: 1922's The Truth About Father Christmas. This Christmas Day radio drama starred 'Uncle' Arthur Burrows, who had become Britain's first newsreader a few months earlier. At the time, the BBC had 30,000 listeners but just four employees.
---
Whatever you're watching this Christmas, let's not forget the most neglected fact about Christmas past: King Herod had a wife called Doris. No one ever talks about that.
NB: Don't forget BBC One's Not Going Out Live and Radio 4's Christmas Meditation, which might be funnier than it sounds.
NNB: Programme times and channels were correct at time of writing.
NNNB: This isn't how NBs work. They're not like PSs.
NNNNB: Hark! The Biography of Christmas is published by Lion Hudson.