There are a lot of new comedy series due to appear on our TV screens this year. We've taken a look at some of the shows already announced, and they represent quite a varied bunch.
Ghosts
The team behind Yonderland and Horrible Histories are currently filming this BBC One sitcom about ghosts who live in a crumbling country pile. Button Hall is home to numerous restless spirits who have died there over the centuries - each ghost very much a product of their time, resigned to squabbling with each other for eternity over the most inane of daily gripes. But their lives - or, rather, afterlives - are thrown into turmoil when a young urban couple surprisingly inherit the derelict house and begin planning to turn it into a bustling family hotel. Guide
Hitmen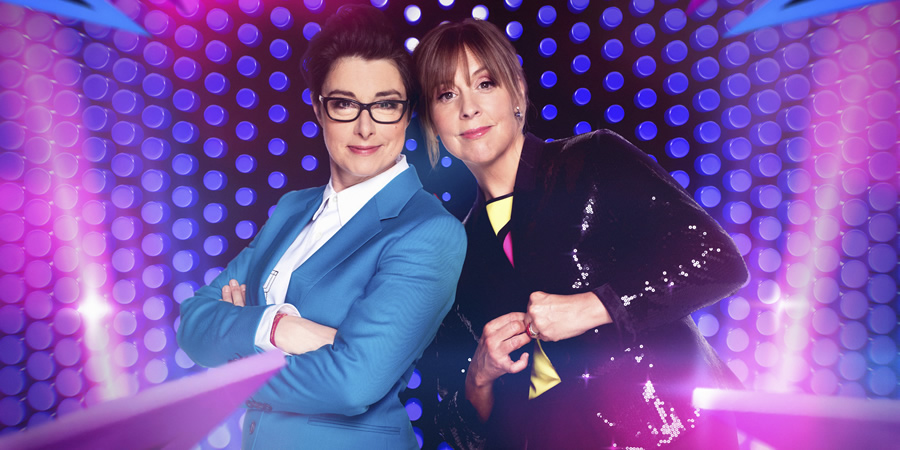 Mel & Sue's first sitcom. This Sky One series will see them playing two best friends trying to make their way in the world with only each other to rely on. Two friends who also just happen to kill people for a living. Working out of their scruffy van, each episode follows the hapless duo as they try to carry out their latest hit, inevitably derailed by incompetence, bickering, and inane antics. Guide
Hypothetical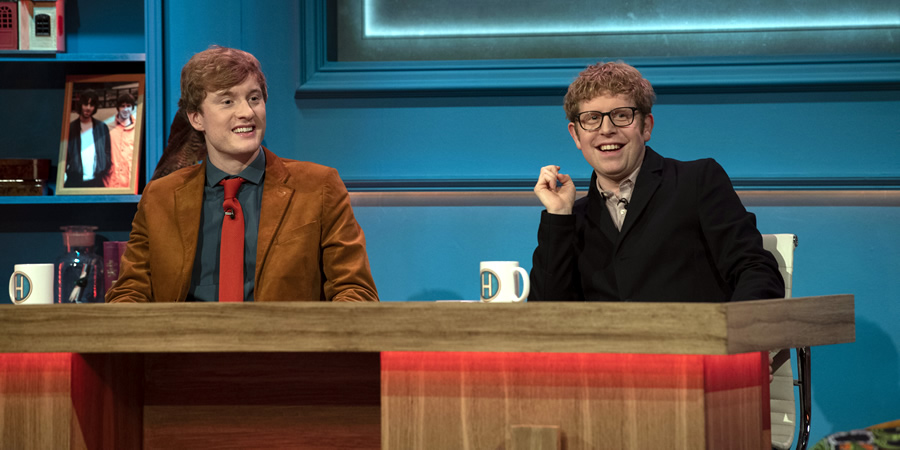 A new comedy panel show hosted by Josh Widdicombe and James Acaster. The format tests two teams of comedians on their ability to deal with a series of ridiculous hypothetical scenarios. The eight-part series is expected to start on Dave in February. Guide
This Is Going To Hurt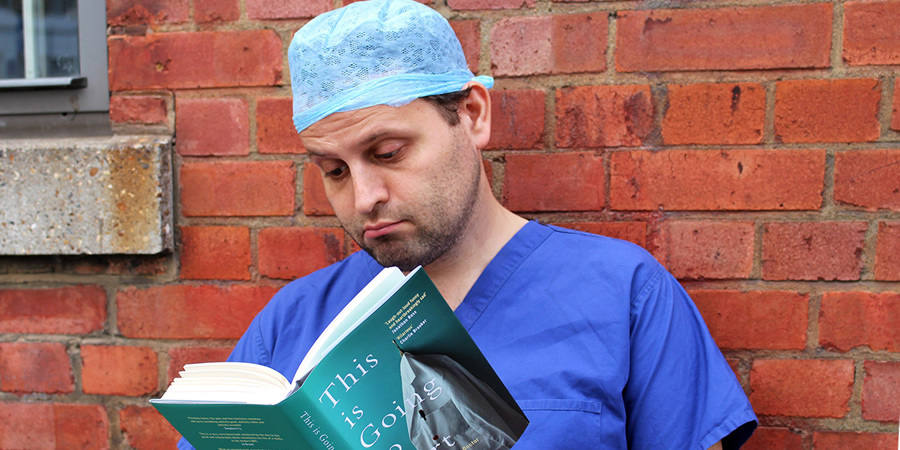 A BBC Two comedy drama series based on Adam Kay's best-selling book. Set on a maternity ward with all its heart-lifting highs but also its gut-wrenching lows, the show delivers a brutally honest depiction of life as a junior doctor on the wards, and the toll the job can take back home. Guide
Good Omens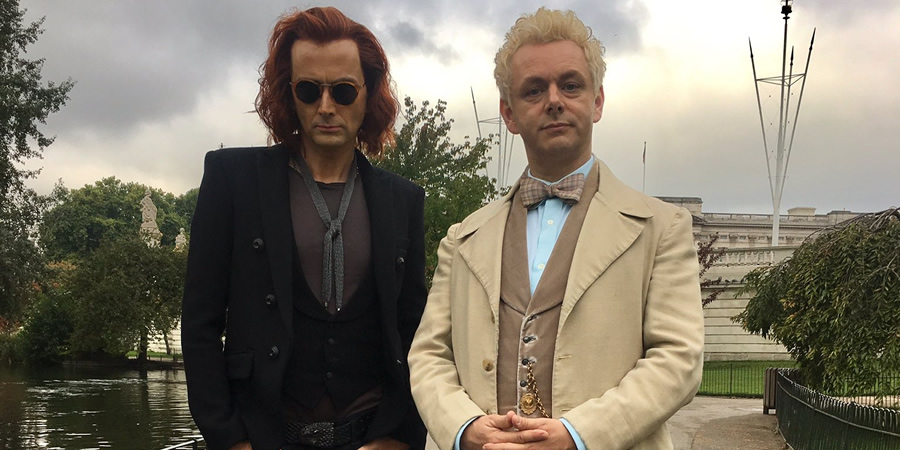 Launching on Amazon then coming to the BBC, Good Omens is a big-budget TV adaptation of Neil Gaiman and Terry Pratchett's novel about an angel and demon working together to try to stop the world ending. Michael Sheen and David Tennant lead a star-packed cast list that really has to be seen to be believed. Guide
Happy AF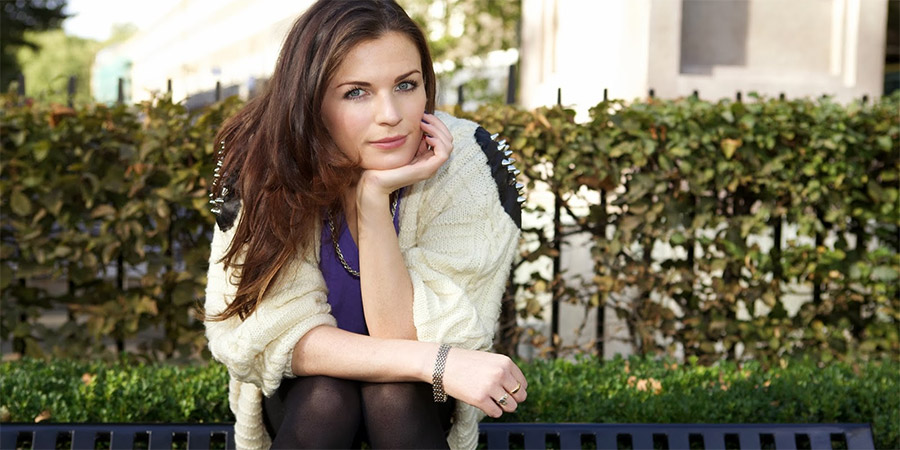 A new Channel 4 comedy written by Aisling Bea, who also stars as the charming and funny Aine, who is trying to pull her life back together after a "teeny little nervous breakdown". Her sister Shona, played by Sharon Horgan, is increasingly worried about both her sister and her own mortality. Guide
Scarborough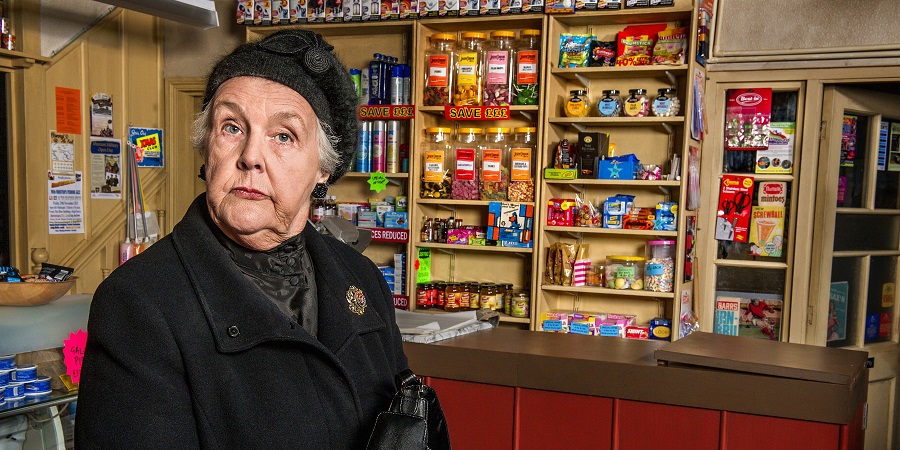 Scarborough - coming to BBC One later this year - is a comedy series from Derren Litten, the creator and writer of Benidorm. The sitcom follows the lives and loves of a small handful of residents in the sometimes-sunny beach resort in North Yorkshire, who meet most nights in the local karaoke bar where they swap gossip and sing 80s classics. The cast list has yet to be revealed, but Stephanie Cole (pictured) and Jason Manford were in the non-broadcast pilot. Guide
Year Of The Rabbit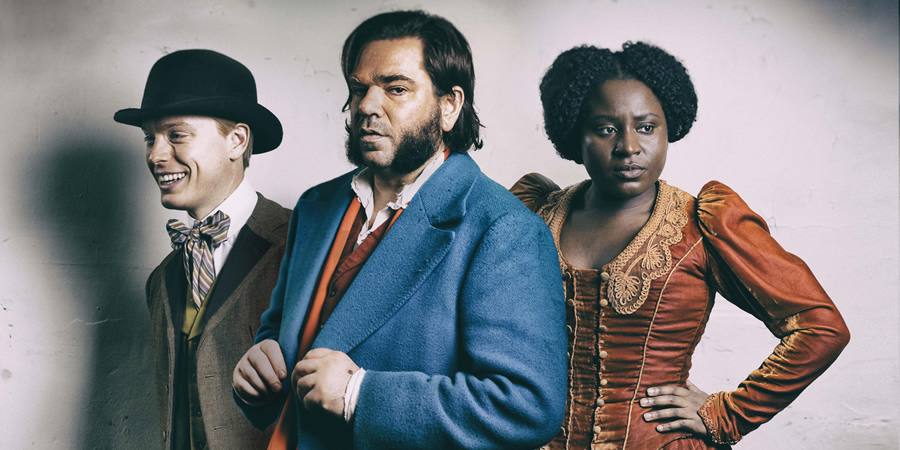 A new Channel 4 sitcom set in Victorian London. This series follows Detective Inspector Rabbit (Matt Berry), a hardened booze-hound who's seen it all, and his new, hapless, by-the-books partner. Freddie Fox and Susan Wokoma co-star. Guide
Intelligence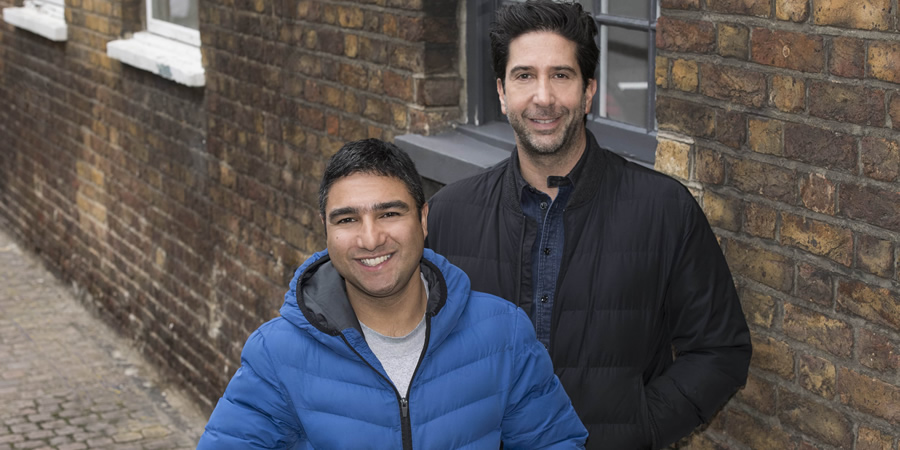 A new Sky One sitcom from Nick Mohammed, which co-stars Friends actor David Schwimmer. The episodes are set in the UK's Government Communications Headquarters: the weedier, geekier, more bureaucratic and techy version of MI5 and MI6. Guide
Don't Forget The Driver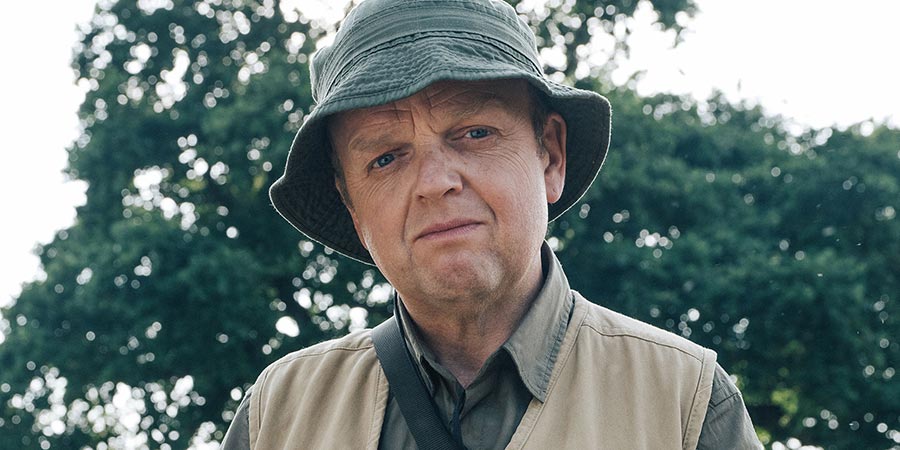 A dark BBC Two comedy set in sunny seaside Bognor Regis. Detectorists star Toby Jones (pictured) plays coach driver and single dad Peter Green, a man who leads a life of ordinary routine. The discovery of a dead body on the docile Bognor shoreline and an unsettling meeting with a new arrival in town throws Green's life into chaos. This is expected to begin within the next month. Guide
Urban Myths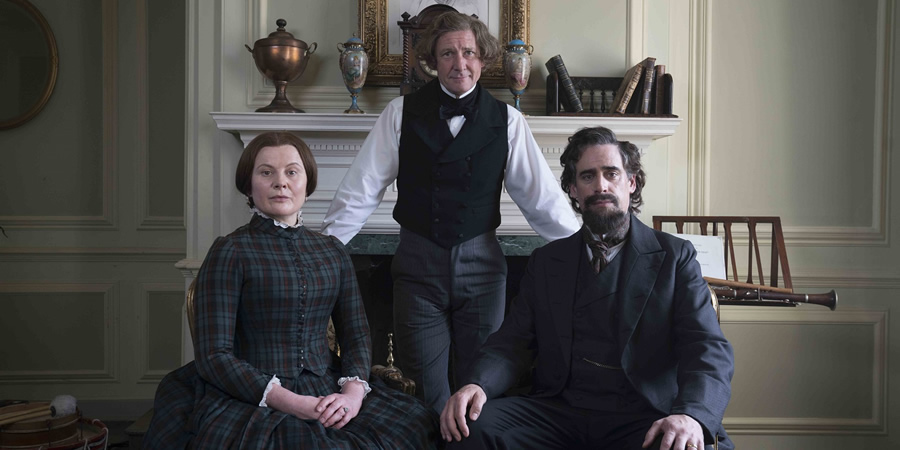 Sky Arts will be delivering another batch of Urban Myths episodes in 2019. More details are to follow, but we already know that amongst them will be Bleak House Guest, a comedy in which Stephen Mangan stars as Charles Dickens. Guide
Warren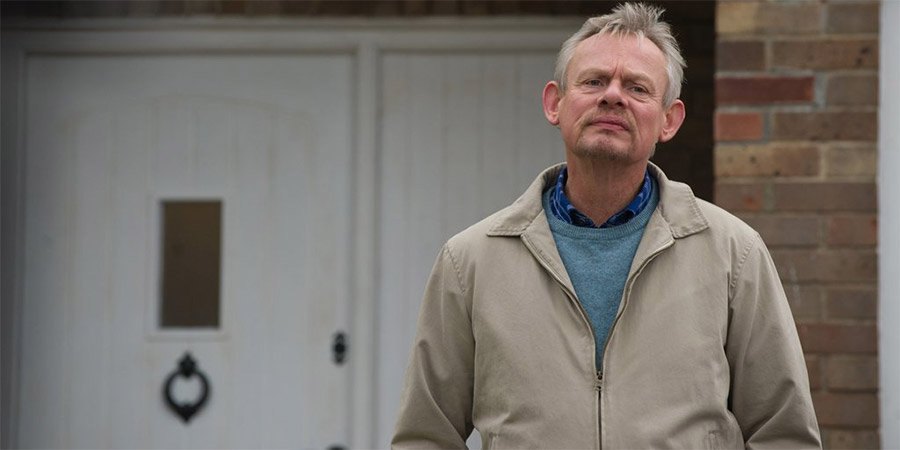 A new BBC One sitcom about a grumpy driving instructor, played by Martin Clunes. Warren is forced to move from the south up to Preston when his partner Anne's father falls ill. He suddenly finds himself living in an area he doesn't like, doing a job he's not emotionally cut out for and looking after two teenage stepsons he never wanted. It looks set to be on air from February. Guide
Dad's Army - The Lost Episodes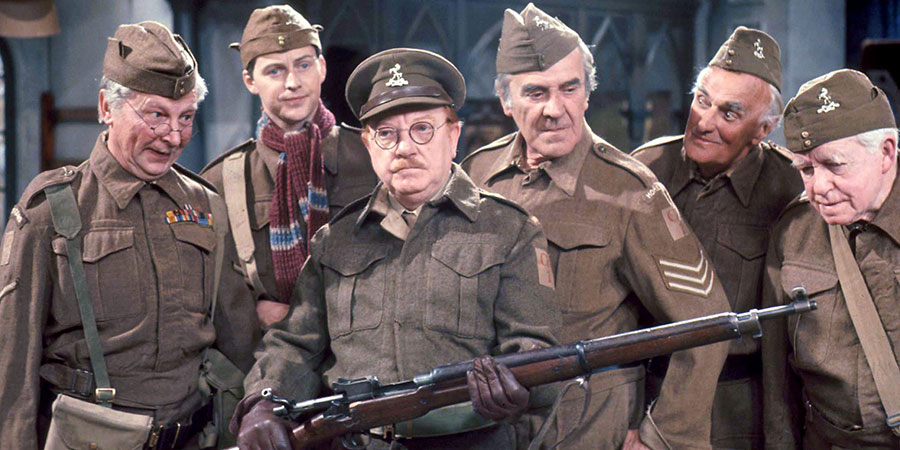 This year Gold will recreate three episodes of Dad's Army that haven't been seen on television since they were first broadcast in 1969, as the tapes were wiped. The casting has yet to be confirmed but it's rumoured that Kevin McNally will play Captain Mainwaring, with Robert Bathurst as Sergeant Wilson. Guide
This Time With Alan Partridge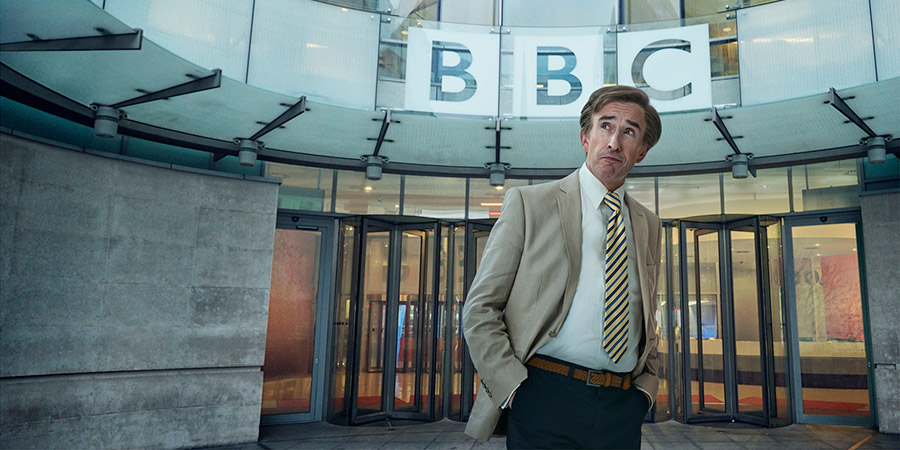 And last, but not least, perhaps the most anticipated comedy of 2019. This Time With Alan Partridge - coming to BBC One in February - sees Steve Coogan's much-loved character standing in on a BBC magazine format (a bit like The One Show). What could possibly go wrong? Guide
Also: Returning Shows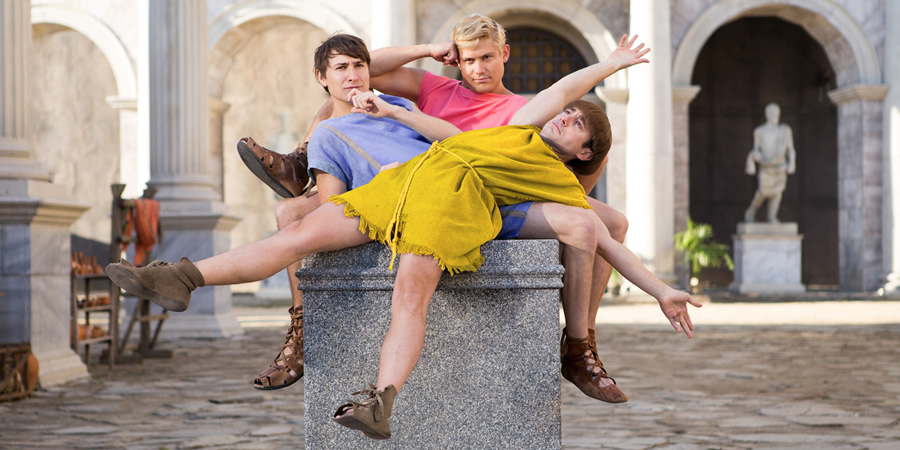 2019 will also see a number of TV favourites back for another run. We can look forward to more Taskmaster, another series of Inside No. 9, Series 5 of Plebs, a tenth run for Not Going Out, and the final series of Still Game.
Following their successful first series, we'll also enjoy the return of many shows. Fleabag, Mortimer & Whitehouse: Gone Fishing, In The Long Run, The Sick Of It, The Reluctant Landlord, Bounty Hunters, Derry Girls, Timewasters, Back, Motherland, Porters, Shakespeare & Hathaway - Private Investigators and This Country are to return in the 12 months ahead.
Plus, after successful pilots in 2018, The Tuckers, Defending The Guilty, Home, The Other One and In My Skin will each be arriving on TV for full series.
See Also: Radio Comedy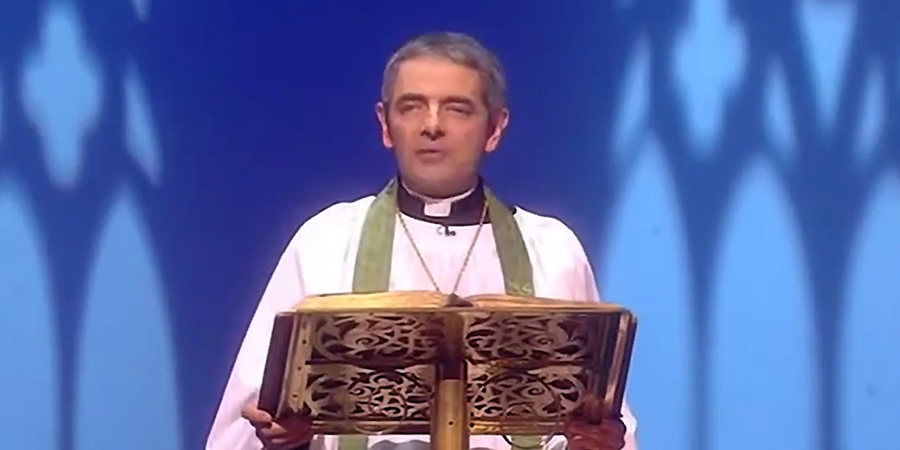 There'll be lots to enjoy on Radio 4 too, as the network has already commissioned more than 50 shows for 2019. Highlights look set to include #GODSWORK, in which Rowan Atkinson will play three different vicars from the North East of England. Full list
See Also: Films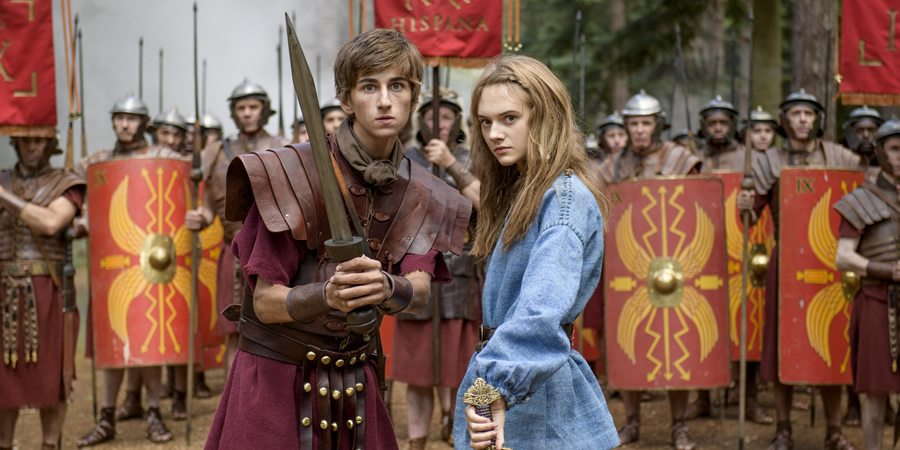 There are plenty of new films on the horizon too. From a long-awaited Shaun The Sheep sequel to Being Frank, the comic documentary about Chris Sievey and Frank Sidebottom; Fighting With My Family, the true story of a teenage girl from Norwich who became a major international wrestling star; and Old Boys, a coming-of-age boarding school comedy to Rotten Romans, the star-packed Horrible Histories movie. Guides
Also: Live Comedy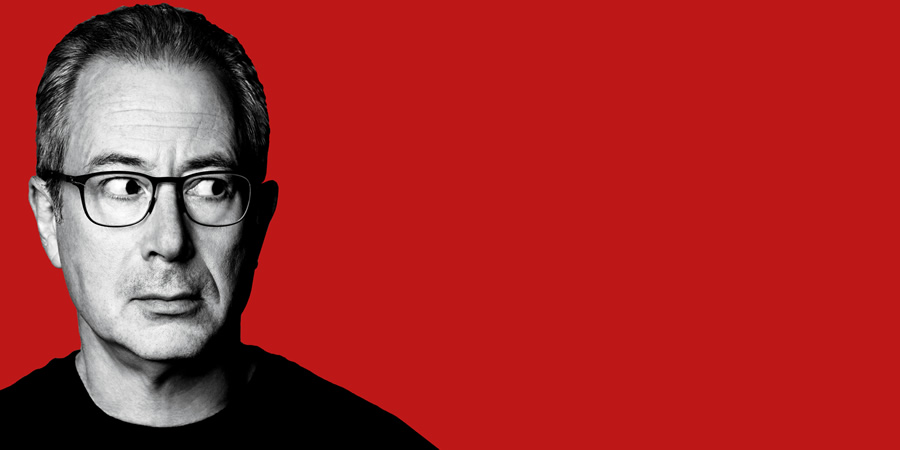 Live comedy looks set to continue to thrive in 2019. Club nights around the country are already selling out and many acts are gearing up for new tours. Notable shows for this year will include Ben Elton's return to stand-up, James Acaster touring his multi-five-star hit Cold Lasagne Hate Myself 1999 and Inbetweeners star Emily Atack trying her hand at stand-up for the first time. List of tours
Festivals are also a great place to see live comedy. VAULT Festival in London has just started, and Leicester Comedy Festival kicks off in February. Most cities now have a festival, and dates are starting to be announced for across this year. For a full run-down see our Festivals page
---
So, in summary, lots of laughs to come in 2019!
Meanwhile, what were the best TV and radio comedies of 2018? If you haven't already, do vote in the Comedy.co.uk Awards