Here's a guide to the new festive comedy specials the various TV channels have lined up for this December. Once you've finished Christmas shopping you can sit back and enjoy these specials...
The broadcast dates and times on this page are subject to change.
Through The Keyhole
Broadcast: 9th December, 9:50pm, ITV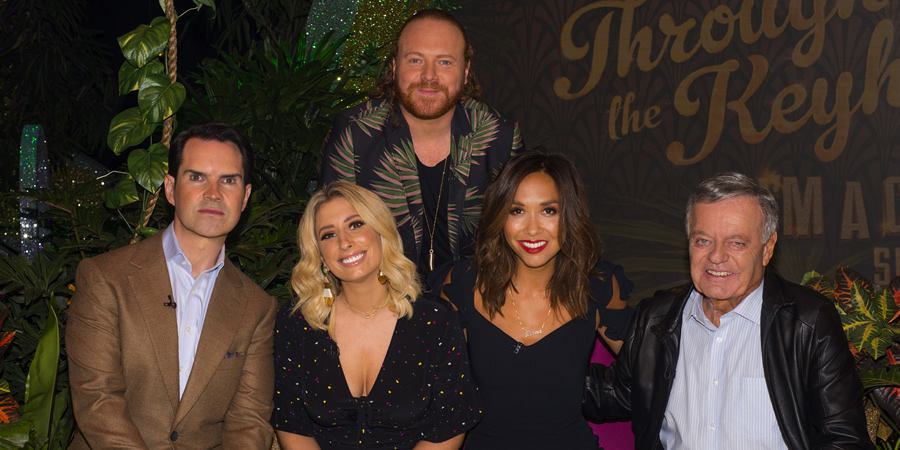 Keith Lemon will be busy this Christmas, with new Celebrity Juice Christmas specials, plus a new festive special of the show in which he asks "who 'abitates in a 'ouse like this". A full new series of Through The Keyhole starts in early 2018. Full Details
Taskmaster: Champion of Champions
Broadcast: 13th December, 9pm, Dave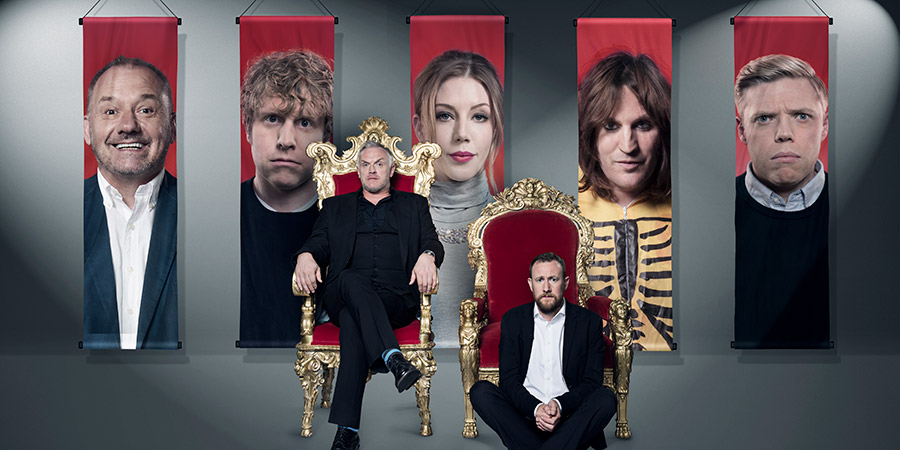 Josh Widdicombe, Katherine Ryan, Noel Fielding, Rob Beckett and Bob Mortimer take on a series of challenges aiming to be named the best of the best. Full Details
Birds Of A Feather
Broadcast: 18th December, 9pm, ITV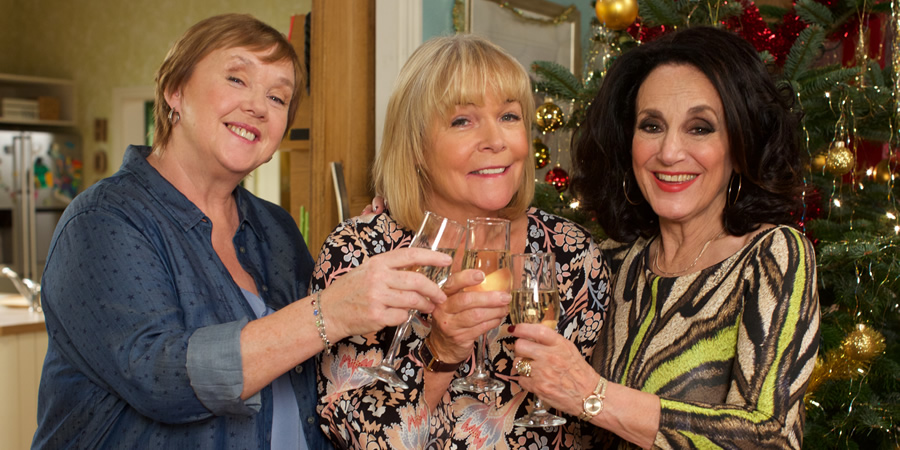 It's Christmas in Chigwell and the Birds are back. Tracey has got big plans that could upset the festive harmony in the house, Sharon has found a novel way of doing her Christmas shopping and Dorien has got a mystery to solve. What could possibly go wrong? Full Details
The League Of Gentlemen Anniversary Specials
Broadcast: 18th-20th December, 10pm, BBC Two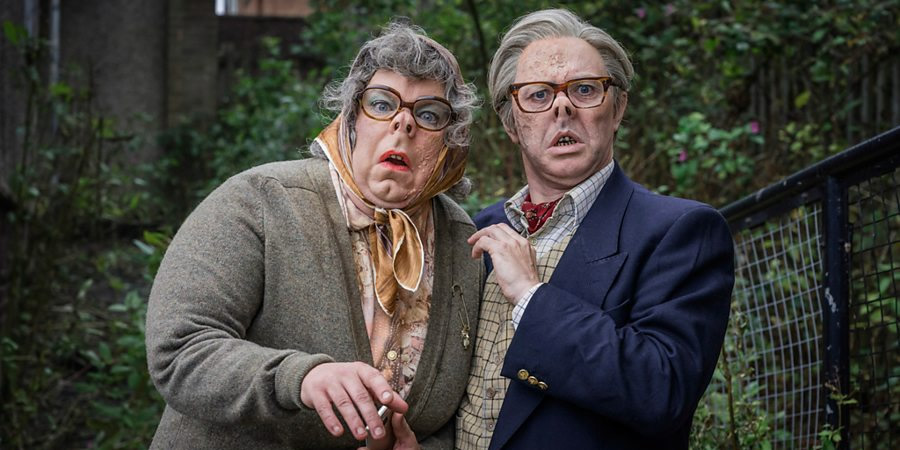 The three much-anticipated new specials to mark the 20th anniversary of The League Of Gentlemen on BBC TV. The plot of the new episodes is described as follows: "Royston Vasey is facing a threat more dire than anything it has faced before: dark rumours of boundary changes that could erase the town from the map forever. The fight to save Royston Vasey from administrative annihilation will come from unexpected and surprising directions, all of them local..." Guide
The Great Xmas Rant
Broadcast: 21st December, 9pm, ITV2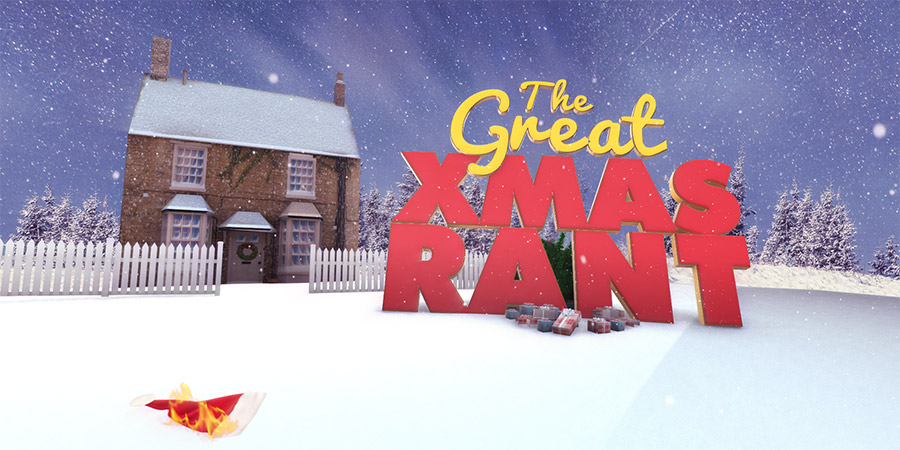 From the turkey, to the hangovers, to the shopping and office parties, comedians rant about what annoys them most about Christmas. There's a fantastic cast list of top-name stand-up talent in this comedy. Full Guide
A League Of Their Own
Broadcast: 21st December, 9pm, Sky One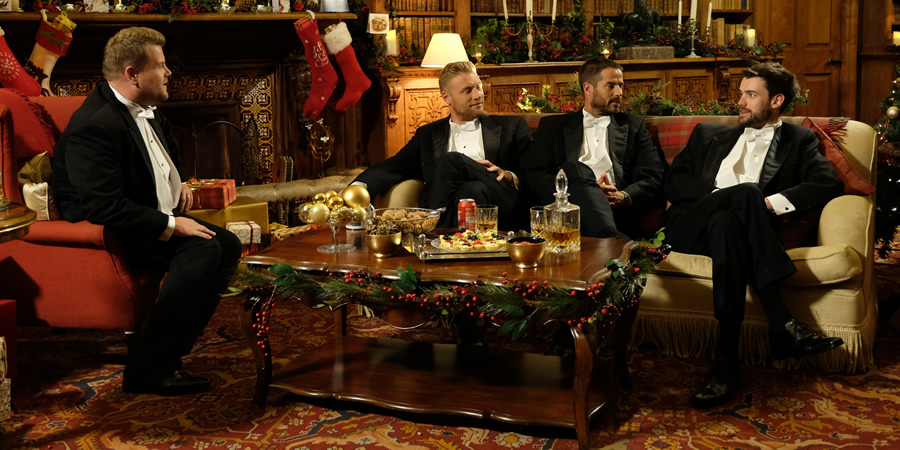 The panel show regulars head to a country manor house for a super-posh Yuletide party. They try and spot of fishing and chat to guests including Kriss Akabusi. Guide
Joanna & Jennifer: Absolutely Champers
Broadcast: 21st December, 9pm, BBC Two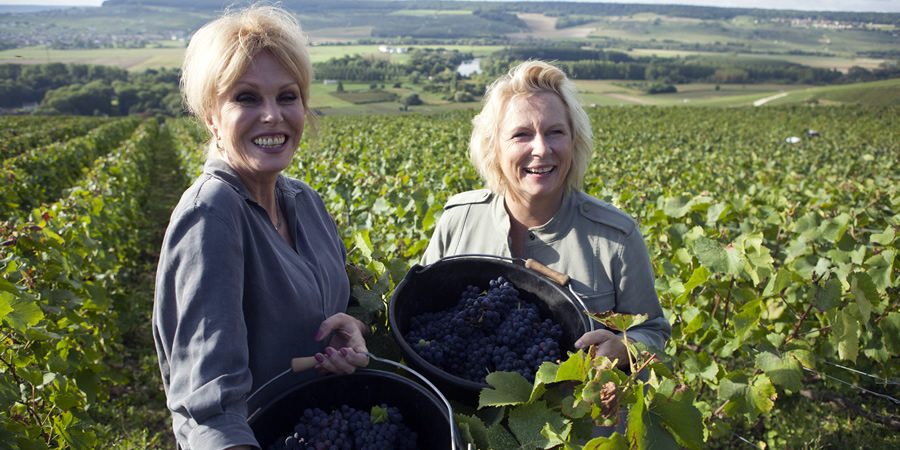 Joanna Lumley and Jennifer Saunders's onscreen counterparts - Absolutely Fabulous's Patsy Stone and Edina Monsoon - were rarely seen without a glass of Champagne in their hand. In this one-off travelogue the duo head across the channel to explore the beautiful Champagne region of North Eastern France to learn all about how their favourite tipple is made.
Sky Christmas Comedy Shorts
Broadcast: 21st December, 10pm, Sky Arts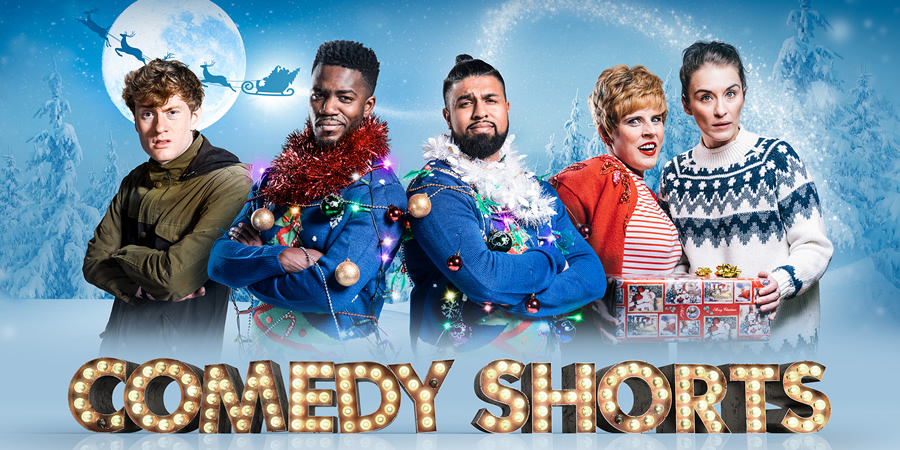 James Acaster, Diary Of A Badman star Humza Arshad and Line Of Duty's Vicky McClure are amongst the stars in three new short comedies from Sky Arts. If you can't wait till the 21st, you can get them on demand on Sky and NOW TV from Monday 11th. Find out more
Al Murray's Make Christmas Great Again
Broadcast: 22nd December, 9pm, ITV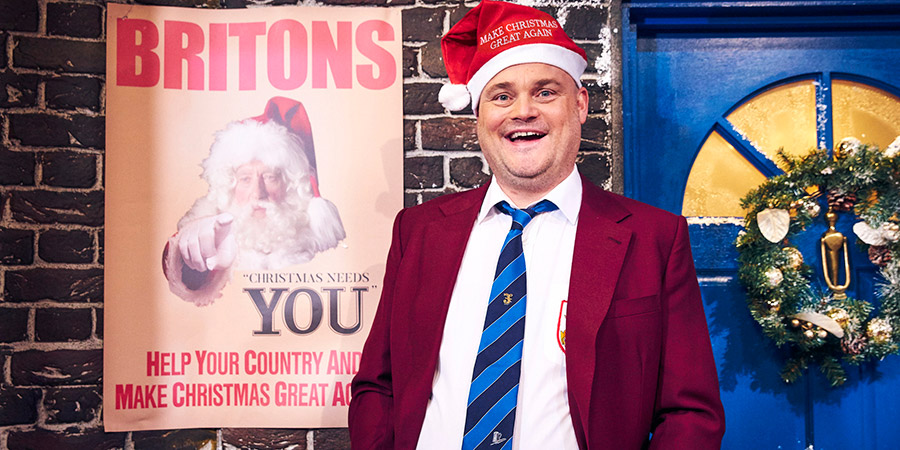 A festive special featuring The Pub Landlord. Backed by his house band The Remoans, the Guv leads some seasonal sing-a-longs, 'chats' to some of his celebrity guest audience, and invites members of the public to win some early Christmas presents via studio games. Full Details
Smashie's Xmastastic Playlist
Broadcast: 23rd & 24th December, 4pm, Gold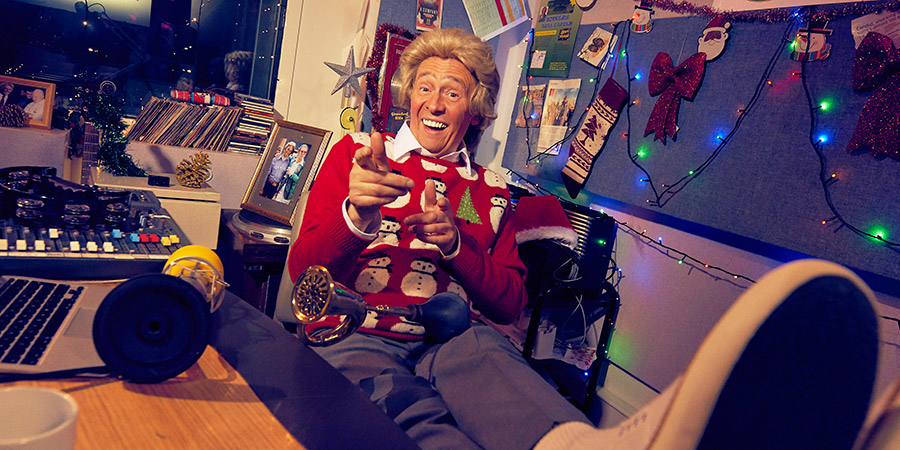 Paul Whitehouse returns as his DJ character Mike Smash to present his "ding-dong-merrily-on-high-est festive favourite tunes". Full Details
Our Friend Victoria
Broadcast: 23rd Dec, 9:30pm, BBC One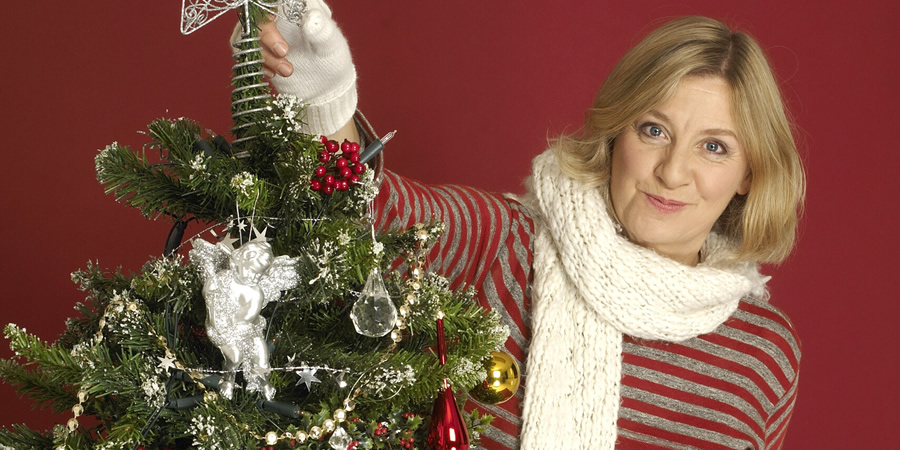 This extended episode of Our Friend Victoria, which celebrates Victoria Wood's huge back-catalogue, looks at all things festive. The episode kicks off with some classic stand-up from Victoria perfectly summing up the downsides of Christmas - over spending, over indulgence and all too tiring. But Victoria's close friends, including Julie Walters and Dan Rigby, reveal how the opposite was in fact true. Their best friend absolutely adored Christmas! More Details
Doodlebugs
Broadcast: 24th December, 3:50pm, BBC One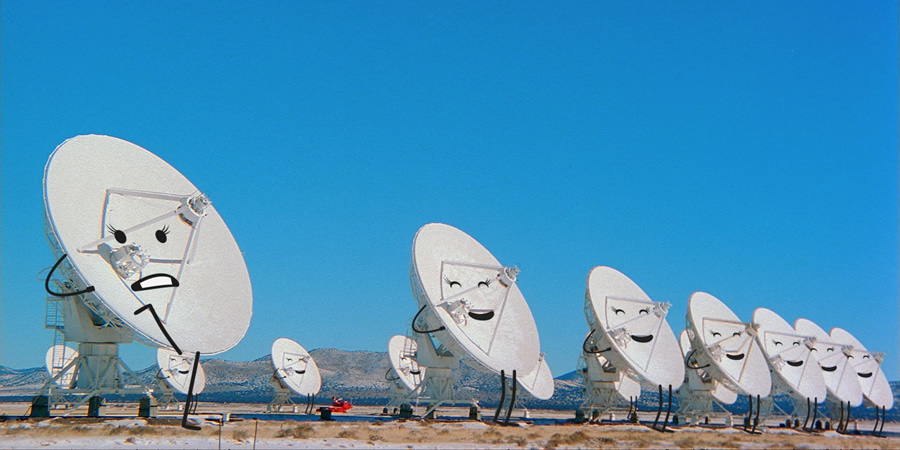 A family-friendly six-part series in which "clip show meets sketch show and draws a funny face on it". Doodlebugs gives a voice to all that stuff in the world that doesn't have a voice - because it can't actually talk. Washing machines, wheelie bins, mobility scooters and suitcases at long last get a chance to air their views and opinions through voices from the comedy world, among others, Kayvan Novak, Cardinal Burns, Morgana Robinson and Spencer Jones. Full Details
Ratburger
Broadcast: 24th December, 6pm, Sky One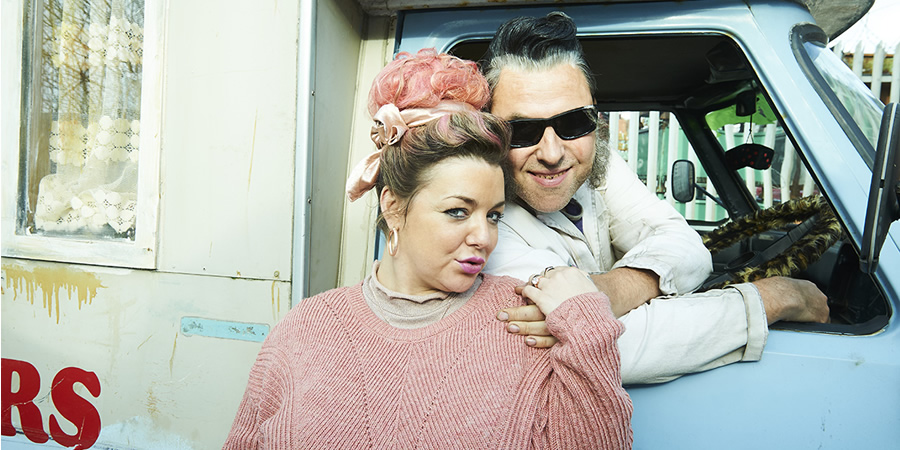 It's a bumper Christmas for David Walliams this year, with another of his books adapted for Sky One audiences. Mark Benton, Sheridan Smith and Nigel Planer are amongst his co-stars in Ratburger, the tale of a girl who befriends a rat and finds he can dance. Guide
Trollied
Broadcast: 24th December, 9:30pm, Sky One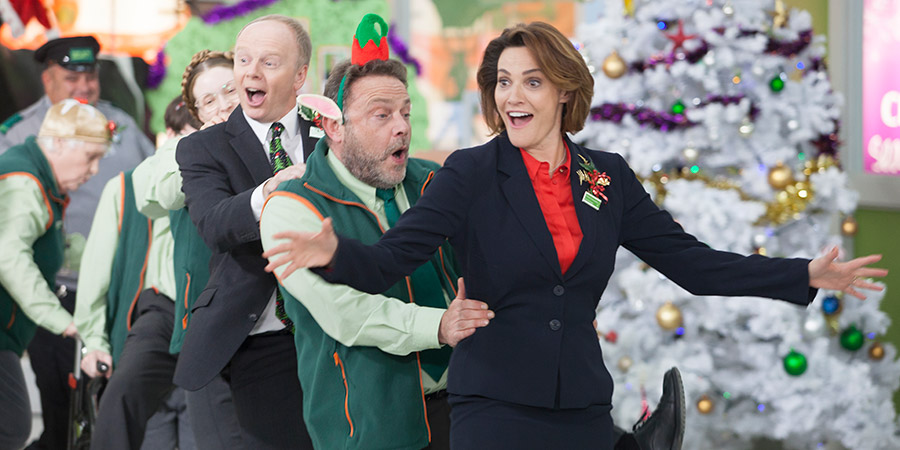 Series 7 of the supermarket sitcom will feature new cast members including Sally Phillips, but ahead of that is an hour-long Christmas special, with John Thomson joining the aisles. A hapless team of criminals are planning to nick the takings: can Gavin save the day? Guide
Michael McIntyre's Big Christmas Show
Broadcast: 24th December, 8:30pm, BBC One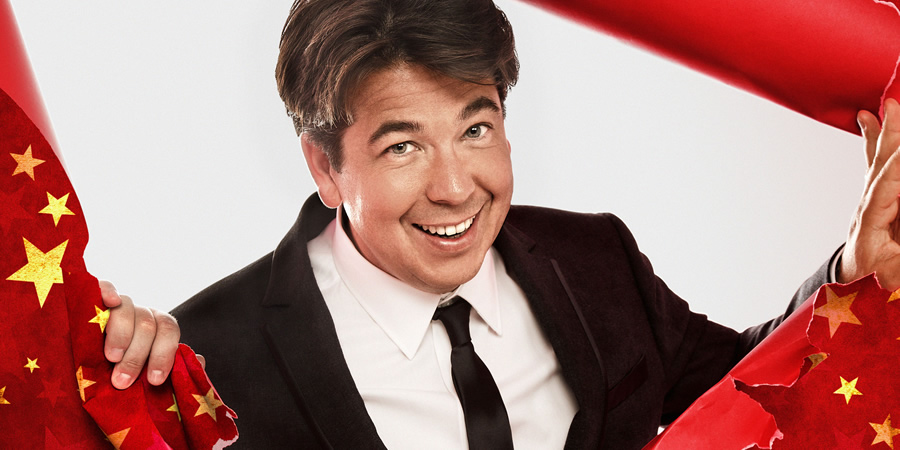 The latest series of the stand-up comedian's Saturday night show ends with a Christmas special. Recorded at a packed Theatre Royal Drury Lane, it will feature performances from soul sensation Seal and comedy virtuoso Bill Bailey, as well as new festive-themed stand-up material from Michael himself. Plus a very special guest will be bravely handing over their phone in Celebrity Send To All and Father Christmas gets the surprise of his life before delivering a spine-tingling finale as the Unexpected Star. Full Details
Not Going Out
Broadcast: 24th December, 9:30pm, BBC One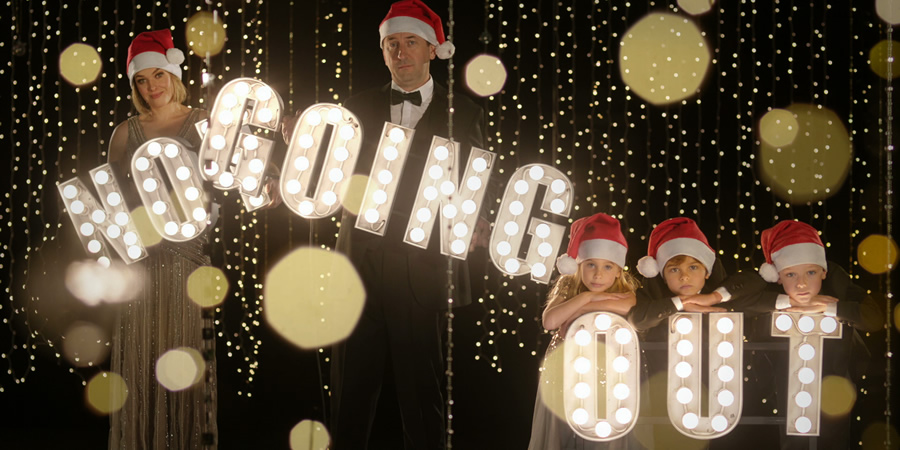 A new festive special from Lee Mack's long-running sitcom. It's Christmas Eve, and Lee and Lucy face a possible yuletide disaster when they discover the perfect present they have bought for their children has already been gifted to them by their grandparents. Another series will begin in the new year. Full Details
Alan Carr
Broadcast: Various, Channel 4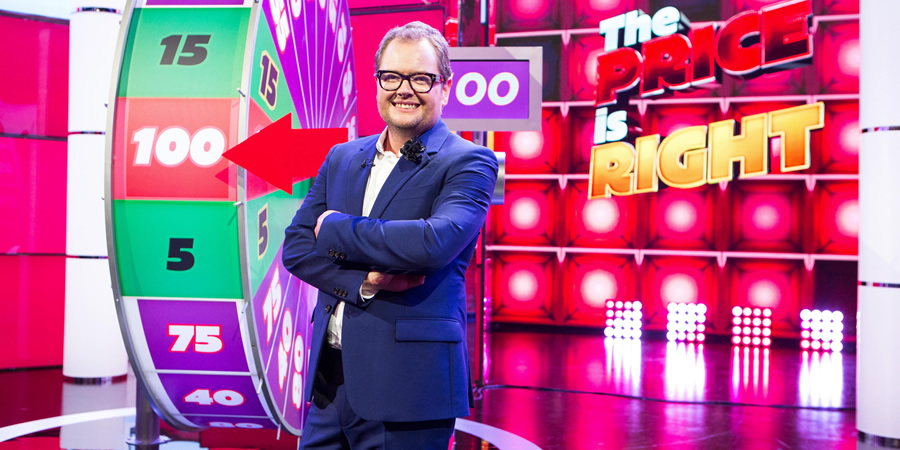 Alan Carr is set to present a new Christmas (25th December, 10pm) and New Year (31st December, 9pm) editions of his Chatty Man show over the holiday period, plus he will front a new version of The Price is Right (30th December, 8pm). Channel 4 say of the game show: "Packed with amazing prizes and hysterical pricing games, this is set to be a classic Christmas entertainment extravaganza."
Upstart Crow
Broadcast: 25th December, 8:25pm, BBC Two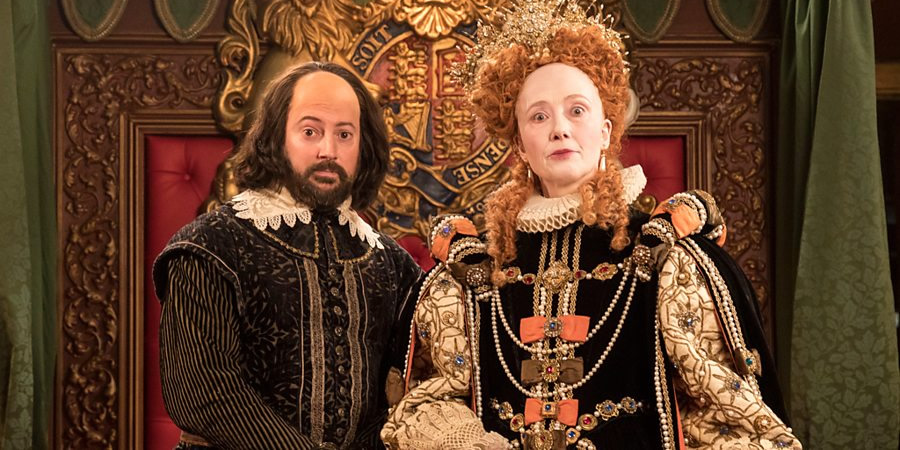 The Shakespeares are planning a lovely cosy Christmas with just the family up in Stratford. Until Kit manages to wangle himself an invitation to join them. And then so does Kate. Emma Thompson guest stars as Queen Elizabeth. Full Details
Mrs Brown's Boys
Broadcast: Christmas Day / New Year's Day, 10pm, BBC One
Two new episodes. In the first, broadcast on Christmas Day, Grandad thinks the house is haunted and Cathy's got a new internet date. The second, expected to be broadcast on New Year's Day, sees Father Damien setting up a Neighbourhood Watch patrol to tackle the rising amount of crime, but catching criminals isn't necessarily something Agnes and Winnie are cut out to do. Full Details
300 Years Of French And Saunders
Broadcast: Christmas Day, 10:35pm, BBC One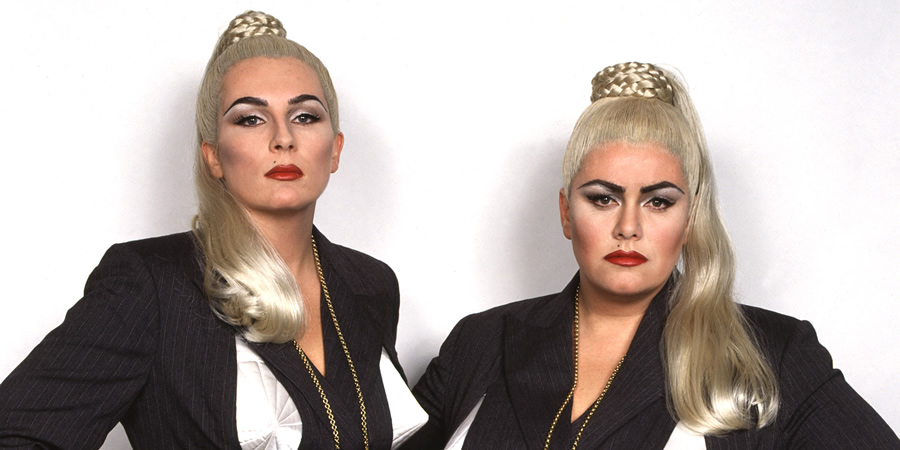 Dawn French and Jennifer Saunders reunite for a 30th anniversary special, featuring clips of their best sketches mixed together with new material. The BBC says "nothing is out of bounds and no-one is safe". With special appearances from Joanna Lumley, Lulu, and "one of the presenters from Spotlight South West". More Details
The Big Fat Quiz Of The Year
Broadcast: 26th December, 9pm, Channel 4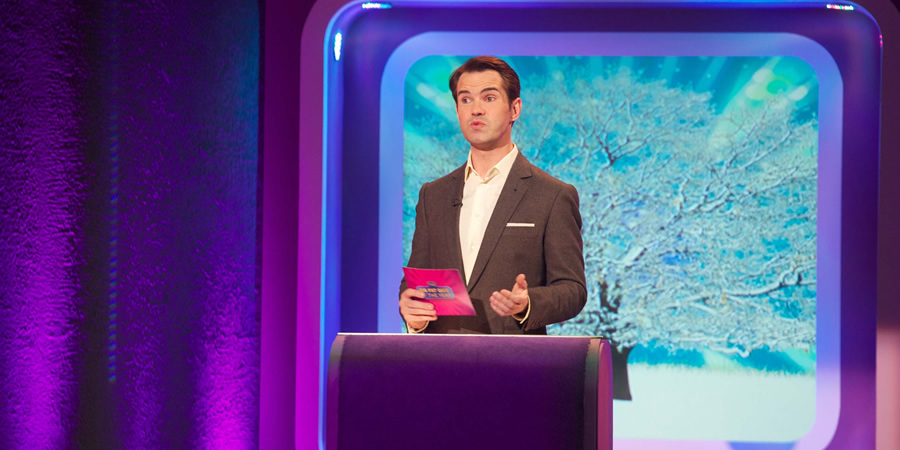 Jimmy Carr hosts the annual panel quiz. As always, Jimmy will be ably assisted by a series of superstar question setters including Mitchell Brook Primary School and Jon Snow. A new edition of The Big Fat Quiz Of Everything will also be broadcast.
Two Doors Down
Broadcast: 26th December, 10:30pm, BBC Two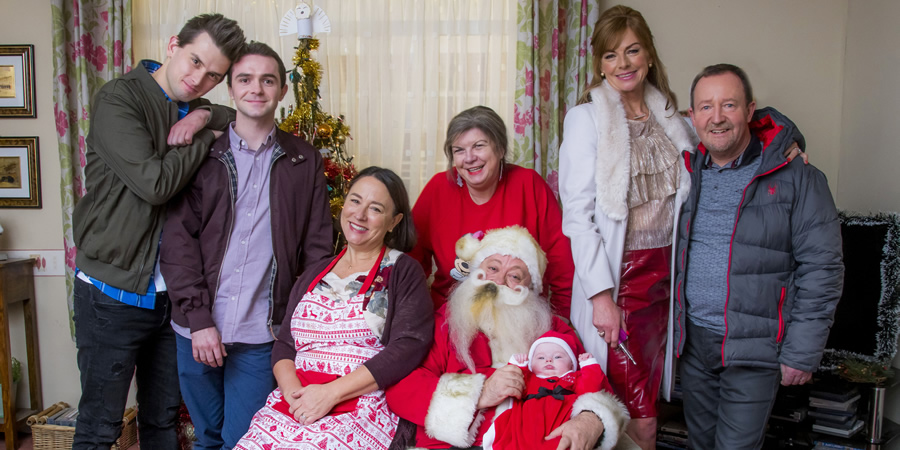 The sitcom, set in the fictional Scottish suburban street of Latimer Cresent, will be giving Christmas its own special dose of neighbourly love. At the heart of it all, as ever, will be put-upon couple Beth and Eric hoping to have a quiet festive feast on their own. A new series will follow in the new year. Full Details
Alan Partridge: Why, When, Where, How and Whom?
Broadcast: 27th December, 9pm, BBC Two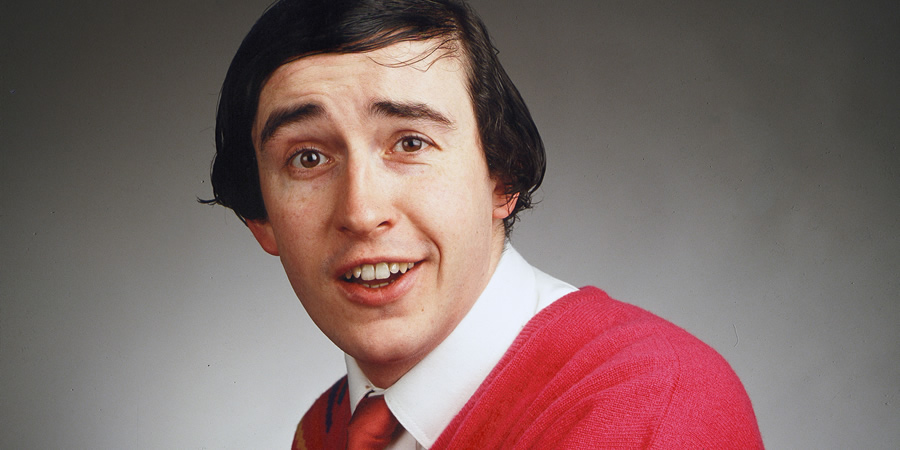 Ahead of the new Alan Partridge sitcom coming to the BBC in 2018, this new documentary will look at the character's "journey from broadcaster caricature to the award-winning study of complexity and pathos that he has become". The special will feature interviews with stars including Steve Coogan plus "a wealth of never before seen archive footage including improv sessions, rehearsals and unseen outtakes". It sounds this could actually be a straight documentary, rather than another spoof. Full Details
Still Open All Hours
Broadcast: 28th December, 7:30pm, BBC One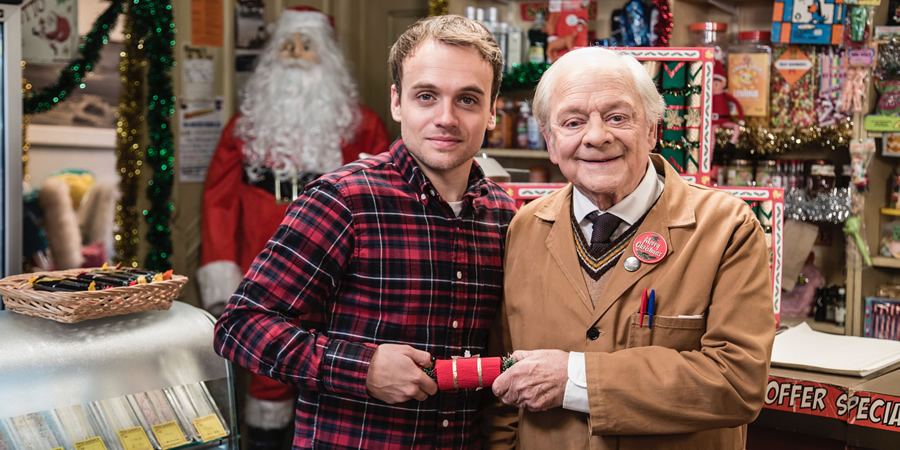 It's Christmas in the nation's favourite corner shop, but some of Granville's most important customers have plans to leave town. Granville has to use some of his craftiest wiles to persuade everyone not to travel at Christmas. After all, as well as wanting to stay close to Mavis, he's also got to shift a large number of distinctly wonky Christmas Crackers. A full series follows in 2018. Full Details
Miranda Does Christmas
Broadcast: 28th December, 9pm, Channel 4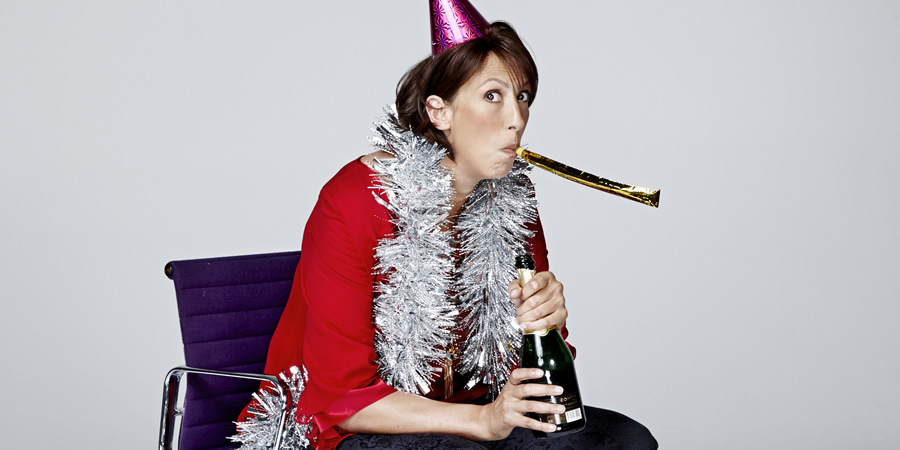 Miranda Hart hosts a raucous Christmas party with some very special guests and offers us all some tips for surviving the festive period. Full Details
Tim Vine Travels In Time
Broadcast: 29th December, 7:30pm, BBC One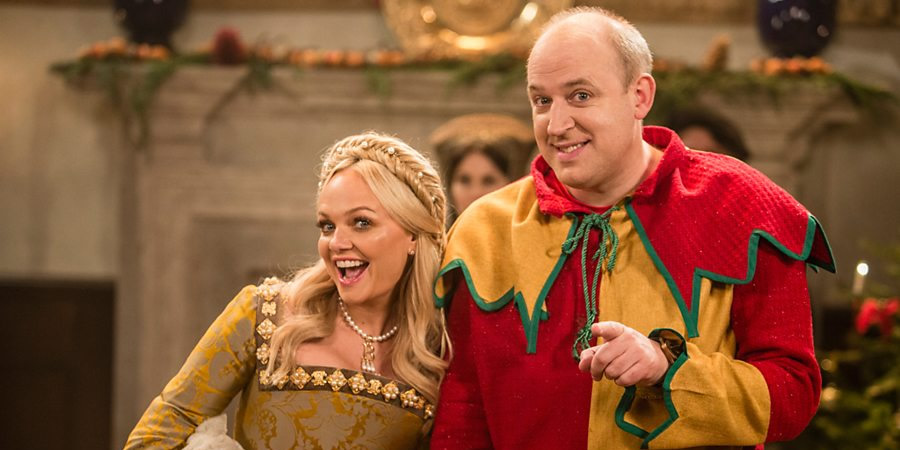 A festive special from the new TV version of Tim Vine's family-friendly gag-packed sitcom format. This time Tim journeys back in time to Tudor England in a quest to find a silver lion and bring Christmas to Henry VIII's court. His quest isn't going to be as easy as it seems... Catherine of Aragon (Sally Phillips) has a new lady in waiting, Anne Boleyn (Emma Bunton), who's desperate to impress - and save her head - by arranging a fantastic Christmas party for the King. Full Details
Eric & Ernie's Home Movies
Broadcast: 29th December, 8pm, BBC Two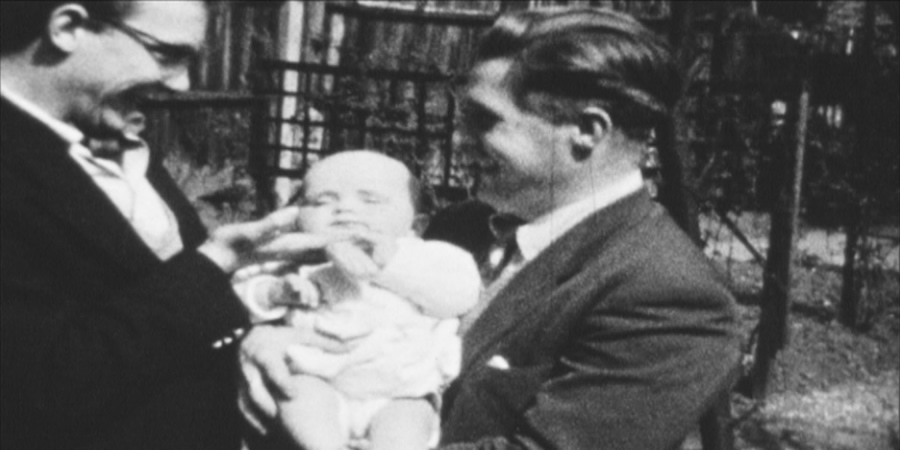 Revealed last week, this brand new documentary promises to exhibit previously unseen footage from Eric Morecambe and Ernie Wise's home video collection. Full Details
Vic & Bob's Big Night Out
Broadcast: 29th December, 9pm, BBC Two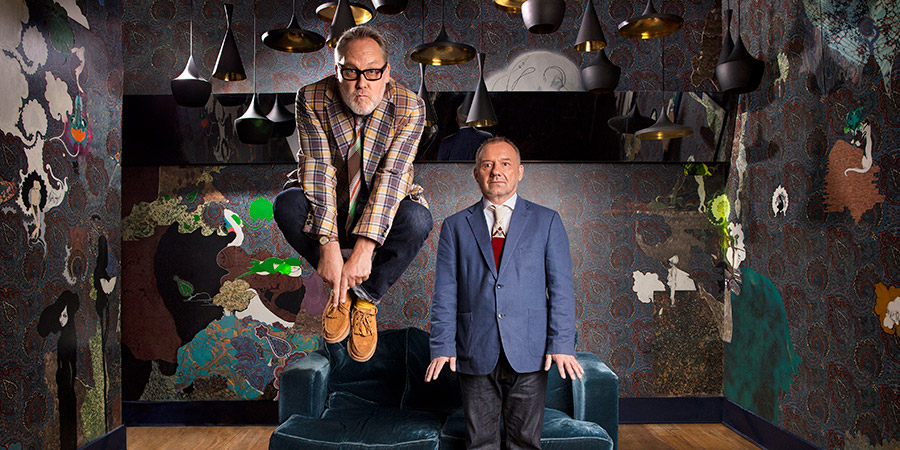 This brand new comedy special sees Reeves & Mortimer reimagine the cult hit original Vic Reeves Big Night Out, with characters old and new, sketches, songs, and perhaps a guest of two. Full Details
Eric, Ernie & Me
Broadcast: 29th December, 9pm, BBC Four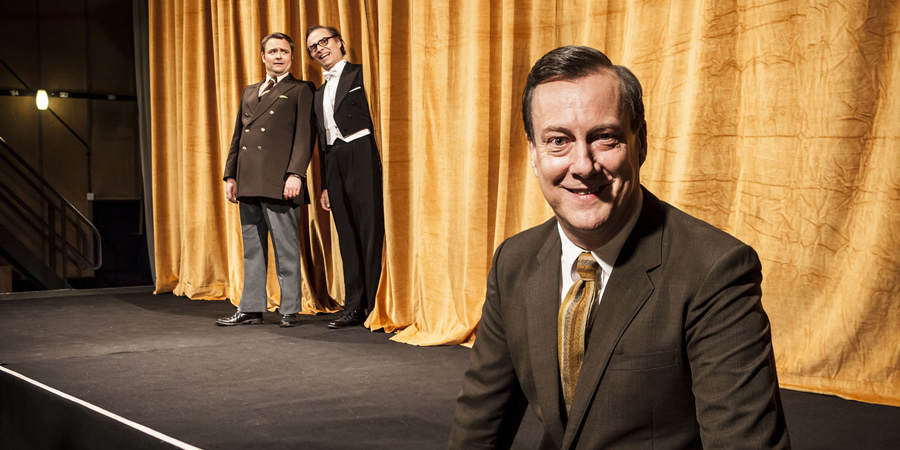 A one-off biopic about Morecambe & Wise writer Eddie Braben. Stephen Tompkinson plays the writer, with Mark Bonnar as Morecambe, Neil Maskell as Wise, Alexander Macqueen as BBC boss Bill Cotton and Rufus Jones as producer John Ammonds. Full Details
Frankie Boyle's 2017 New World Order
Broadcast: 29th December, 10pm, BBC Two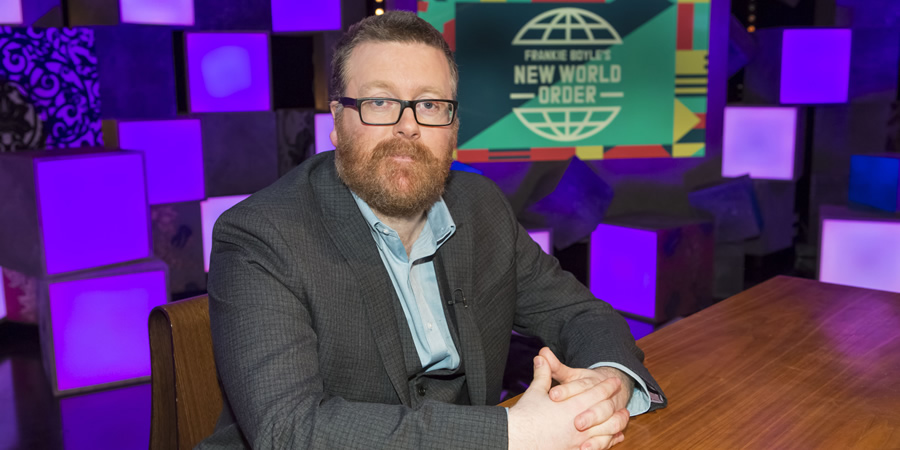 There may be no Charlie Brooker's Year Wipe this year, but Frankie Boyle will be back on TV to "dissect the bewildering year that has just happened." Guide
A Christmas Carol Goes Wrong
Broadcast: 30th December, 7pm, BBC One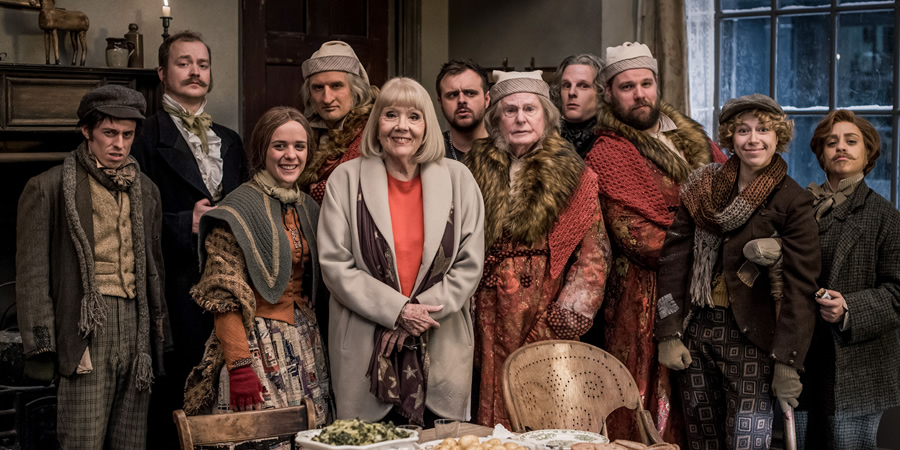 Following the success of last year's Peter Pan Goes Wrong, Mischief Theatre Company - the creators of West End hit The Play That Goes Wrong - return with a new special, this time written especially for TV.
Blacklisted by the BBC after ruining Peter Pan, the Cornley Polytechnic Drama Society are not taking their ban lying down and force themselves back on the BBC by hijacking the jewel the Christmas schedule - a 'live' production of A Christmas Carol staged by a professional cast. The following hour finds the Cornley gang trying to make the show work on 'live' television where they soon realise they are completely out of their depth with no idea how to direct a live studio or handle special effects and are having their own internal rivalries revealed on television. Plus, there's an angry professional cast trying to get back into the studio. More Details
Grandpa's Great Escape
Broadcast: New Year's Day, 6:55pm, BBC One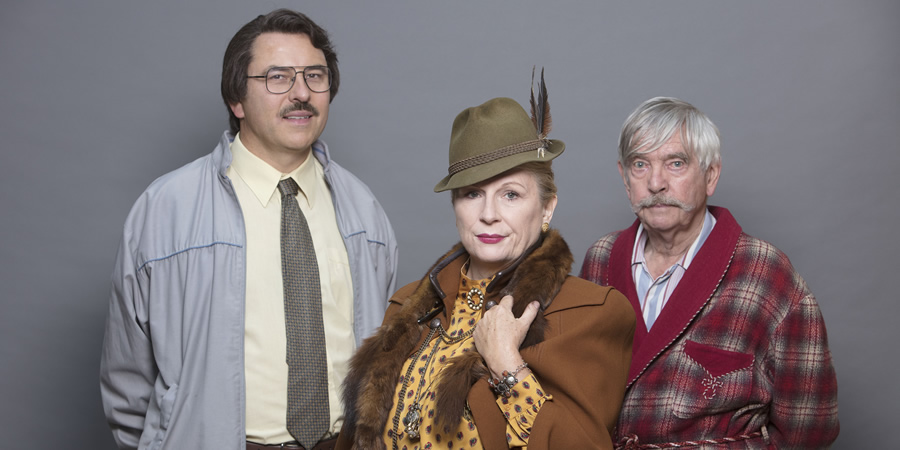 Based on an original book by David Walliams, Grandpa's Great Escape tells the tale of Grandpa, a World War II flying ace, who now sadly suffers from Alzheimer's disease. The special features stars including Tom Courtenay, Jennifer Saunders and Michele Dotrice . Full Details
---
Also: Rhys Thomas returns to BBC Four with another A Year In The Life Of A Year, which uses editing techniques to present a different view of the past 12 months; Live At The Apollo's special features Joel Dommett, Katherine Ryan, John Robins and Marlon Davis; and there will be the customary Christmas and New Year specials from The Graham Norton Show.
There'll also be festive episodes from BBC panel shows QI, Mock The Week, Have I Got News For You and Insert Name Here, and although not a special, Sky One will also be launching the second series of Harry Hill's Tea Time over the festive period.
See also: BBC Radio Christmas Highlights