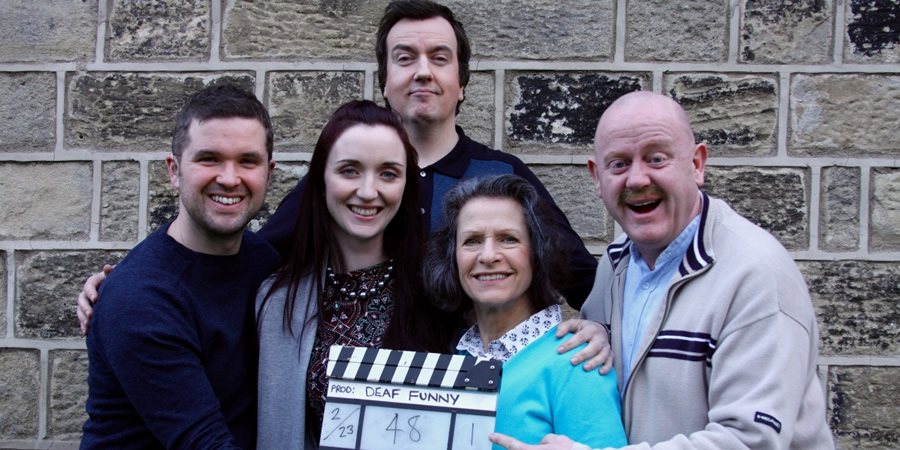 Genre

Sketch Show

Broadcast

Channel

Episodes

Creator

Starring

Matt Kirby, John Smith, Jean St. Clair, Ben Rufus Green, Nadeem Islam, Deepa Shastri, Rebecca Withey, Fifi Garfield and others

Writer

Director

Producers
A sketch show made fully in sign language (with subtitles for the sign-impaired). The show is written from a deaf perspective, with all the actors (aside from one) being profoundly deaf.
The characters include a deaf man who can't stop going to Wetherspoons, a spy who listens in on conversations using special glasses, and an officious policewoman who makes sure people are signing properly, fining them for their mistakes.
The programmes have been funded by the British Sign Language Broadcasting Trust.
Production company

Laugh track

None
Broadcast details
First broadcast

Thursday 18th May 2017 on Community Channel at 7:30pm

Last new broadcast

Thursday 25th May 2017 on Community Channel at 7:30pm

Length of episodes

30 minutes