How did you first come to remaking the episodes? Was it your idea? Did Gold come to you with the proposal?
Without being too immodest, it was my idea. Because of a couple of projects I'd been involved in earlier in my career, I knew that 2018 was a significant anniversary for Dad's Army and I was aware that there was this gap in the archive. So I suggested this idea in 2017 with production the following year in mind. As it turned out, it just took a while to pull everything together.
There was a lucky break for me right at the start. I sent the treatment to UKTV and it landed on the desk of someone I knew from years back, Arch Dyson. I didn't know he had moved there but it was really fortunate to be able to make that personal connection.
The missing episodes of radio Hancock's Half Hour have now all been remade, with one missing TV episode also redone. Was this inspiration for you?
Not really. I was probably more inspired by the knowledge that Dad's Army has a large following on BBC Two virtually every week of the year - and by the belief that at three episodes, this project might be just the right size and shape for a broadcaster. Two episodes would have been too few, four might have involved too large a commitment. I was just guessing of course.
It must have been quite a daunting task, even with the camera scripts to follow: one of the most beloved British TV series, of any genre, of all time; from two of the most celebrated comedy writers/producer/director?
Yes, something for us all to bear in mind (not least the brave actors) was the risk of it going wrong. If that happened, we would not just be making three unsuccessful comedy shows, we would be incurring the wrath of hundreds of thousands of Dad's Army fans who cherish it so.
The productions exhibited an astonishing attention to detail: we visited the set and found it an almost religious experience. Did you gain other original designs for this?
I know the actors found anything that connected them to the original really helpful. So walking on to the set was a big deal for them - and many members of the crew. We did of course have the existing episodes of Series 1 and 2 for reference, while there is photographic reference for the three 'missing episodes'. A Radio Times photographer named Don Smith took photographs during the dress run of pretty much every edition of Dad's Army so those images were a valuable resource.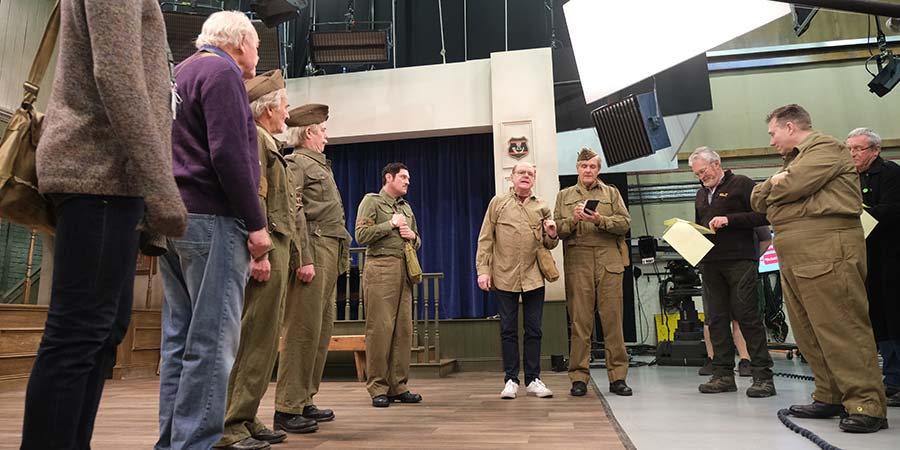 How important was casting?
There's an old saying I believe that a show is 90% casting. I think that's a woeful underestimate.
Can you talk us through the broader production process? What came first?
In the summer of 2017 I suggested the project to UKTV and in the light of their interest, to the agent for the estates of Jimmy Perry and David Croft. Then some broader discussions began between those two parties, which went on for some months, while we kicked around casting ideas.
The producer Candida Julian-Jones came on board in the autumn of 2018 and Candida really pulled the series together in terms of the budget, studio availability and - alongside casting director Catherine Willis - assembling a cast which both UKTV and the writers' estates could approve.
We've long thought that refilming of lost sitcom episodes would be wonderful to see. Would you be interested in filling other gaps in the archives?
I don't have anything similar in the works I'm afraid. I don't really have any background in comedy but more significantly, I think Dad's Army is a unique case. Because it retains a presence on BBC Two nearly all year round, it has an extraordinary following and familiarity, which made this project a commercial prospect. Would there be the same level of public interest in Hancock's Half Hour or Steptoe And Son? Great as those shows were, I fear not.
What does an executive producer actually do? In your case, you own and run your own company?
Talk about an awkward question... I suppose it varies from project to project. Most of the things I make are quite small scale so I tend to be very hands on, doing the work myself and just calling myself the Executive Producer because broadcasters expect to deal with an Executive Producer.
With The Lost Episodes an experienced comedy producer and director were on board. I provided a bit of research for the various design departments, tried to stay across publicity matters and liaised with the broadcaster and the estates.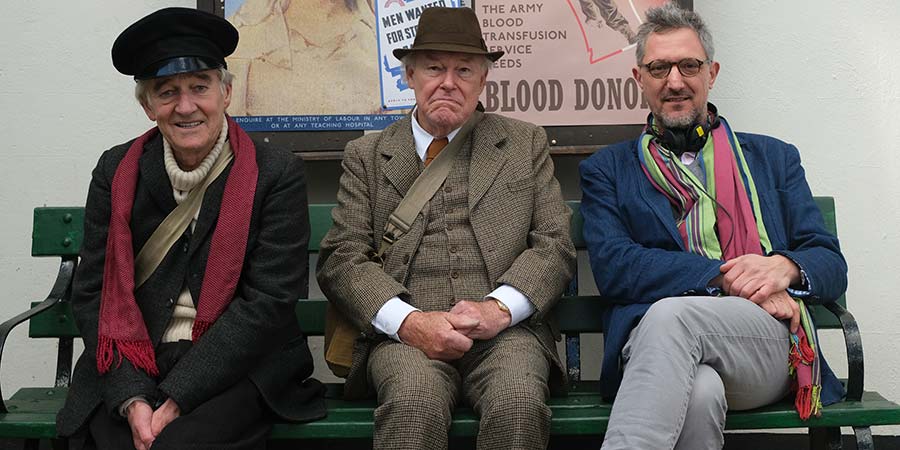 How tricky is it to balance the budgets? Presumably Dad's Army - The Lost Episodes had specific challenges because you had to meet existing, set expectations in the look of feel of the production?
Yes, we wouldn't have been thanked for creating a set which didn't match the original. I think one of the trickiest things for us was dealing with issues which I suspect David Croft didn't need to worry about back in the day. For example, we not only had to try and match the posters on the noticeboard in the church hall, but clear their use with the Imperial War Museum and other rights holders. While one of the episodes features a scene on an Underground platform and our first set design included the London Transport roundel - but the licence fee TfL requested was too high so we had to think again.
How do you pick the right producer(s)/director(s) for each programme?
I've known the director, Ben Kellett (pictured, above right), since 1991. He's a multi-award winning studio comedy director. Having him on board made our proposition a practical project rather than just an idea.
In terms of getting a hearing for the proposal in the early days it was also very helpful to be able to enlist the help of Jon Plowman, perhaps the greatest and most celebrated comedy producer in British television today. He was my first boss on Wogan.
Candida Julian-Jones, our producer, was suggested to me by Kerry Waddell, UKTV's Head of Production. That was a very good thought.
Presumably you need multiple projects in development at any one time, in hope of those elusive green lights. How do you split your time between them? How do you determine that one might need, or be deserving of, more time and attention than another?
I'm probably the last person to ask. Most of my ideas are in factual and I'm sure I spend way too much time working up 1 x 60' ideas on subjects which are unlikely to get made and will hardly make any money if they do.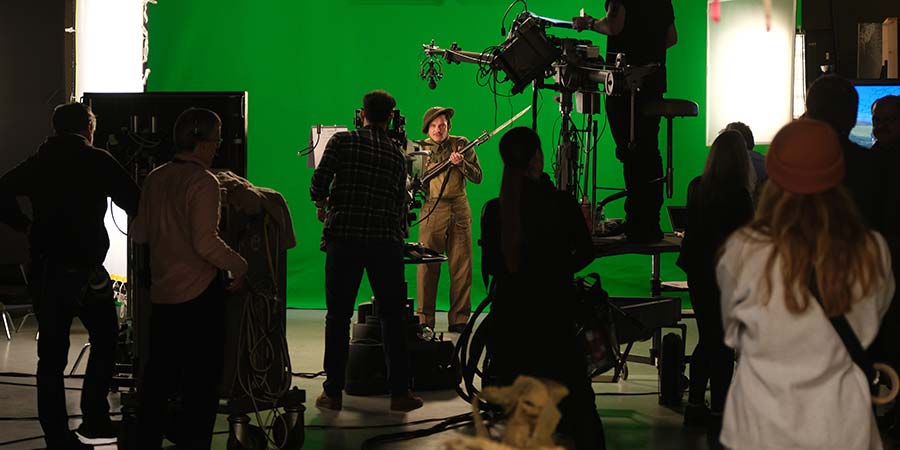 How did you begin in the TV industry, and get to the position you're in today?
I started as a researcher on Wogan, the live three nights a week talk show hosted by the late and very much missed Sir Terry. Became an Assistant Producer and then a Producer in BBC Light Entertainment (as it then was) before being made redundant when a thoroughly unpleasant new regime took charge. Then - an incredible stroke of luck - spent ten years running Film ... With Jonathan Ross for BBC Scotland, based in Maida Vale. (Go figure.) When that came to an end, I went to work for Jonathan's company Hotsauce, managing to get a series on Ancient Rome commissioned among few other ideas. Then I set up my own company.
Do you have any tips for aspiring programme makers?
Seriously, I'd be tempted to go and do something else. It's really hard and you have to be ridiculously lucky to get an idea on the air.
If you're determined to attempt being ridiculously lucky, you have to be able to tell people why they should make your idea, why they should make it now - and why they should make it with you.
Try and think of ideas for series and formats rather than one-offs. Commissioners are averse to looking at singles; it's not a sensible use of their time. Nor do they represent great economic sense for production companies, unless they are huge in their own right.
Try and be decent to people. The Lost Episodes came together partly because I was able to call on relationships stretching back decades. No one wants to work with or for people who are arrogant, selfish and unpleasant, though Lord knows, we've all had to do so.
---
From the original scripts - including David Croft's original camera directions - come three lost Dad's Army episodes, remade with a new cast.
One of Britain's favourite sitcoms, Dad's Army ran for eighty episodes over nearly ten years and is rarely far from our screens - but three episodes (all from Series 2) were lost many years ago in cost-saving archive purges and haven't been seen since 1969. Now, using Jimmy Perry and David Croft's original scripts, those three episodes have been faithfully recreated for Gold to mark the 50th anniversary of their original broadcast.
Kevin McNally leads as Captain Mainwaring, with Robert Bathurst as Sergeant Wilson, Kevin Eldon as Lance Corporal Jones, David Hayman as Private Frazer, Mathew Horne as Private Walker, Timothy West as Private Godfrey and Tom Rosenthal as Private Pike.
The episodes are Series 2: Episode 3, The Loneliness Of The Long-Distance Walker; Episode 5, A Stripe For Frazer; and Episode 6, Under Fire.
First released: Monday 25th November 2019
Distributor: Network
Region: B
Discs: 1
Minutes: 87
Subtitles: English
Catalogue: 7958306
Buy and sell old and new items
Search for this product on eBay
Distributor: Network
Region: 2
Discs: 1
Minutes: 84
Subtitles: English
Catalogue: 7956066
Buy and sell old and new items
Search for this product on eBay
It looks like you're in the US? Fear not! Almost everything can still be ordered.
Amazon UK
deliver internationally,
Amazon.com
carries many items separately, or you can look out for US/Canadian flags on our product listings for direct links.
If ordering from a UK store, please note that you are in Region 1 (DVD)/Region A (Blu-ray), whilst the UK is in Region 2/B, respectively. This means that many - but by no means all - may fail to play. Look for products marked "Region free", "All regions", "Region 0" or "Multi-region". Blu-rays may also be marked "Region A/B/C", "Region free", or variations thereof. You may also check whether your DVD/Blu-ray player supports multi-region playback (also referred to as "region free"), or whether it can be set to do so. There should, of course, be no problems with books, CDs, or other physical items.
More advice & help on importing