Win a copy of Dad's Army - The Lost Episodes on Blu-ray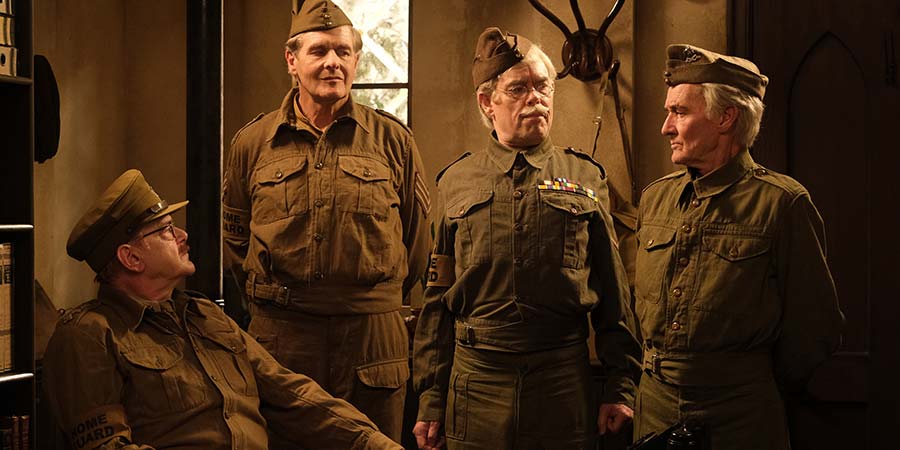 The recent TV series Dad's Army - The Lost Episodes is coming out on DVD and Blu-ray.
From the original scripts - including David Croft's 50-year-old camera directions - come these three lost Dad's Army episodes, remade with a new cast and astounding attention to detail.
Kevin McNally leads as Captain Mainwaring, with Robert Bathurst as Sergeant Wilson, Kevin Eldon as Lance Corporal Jones, David Hayman as Private Frazer, Mathew Horne as Private Walker, Timothy West as Private Godfrey and Tom Rosenthal as Private Pike.
Broadcast at the end of August on Gold, none of the original episodes are known to survive: off-air domestic audio recordings of their soundtracks exist, but the programmes themselves haven't been seen since their one-and-only originally contracted repeat showings, in Summer 1969.
The episodes are all from Dad's Army Series 2: Episode 3, The Loneliness Of The Long-Distance Walker; Episode 5, A Stripe For Frazer; and Episode 6, Under Fire.
With meticulous attention to detail in set design, costume and make-up; near-exact replication of director David Croft's original camera directions; and a wonderfully talented cast, the three remade programmes - plus extras such as interviews and out-takes - are released by Network on Monday 25th November 2019, and now available to order.