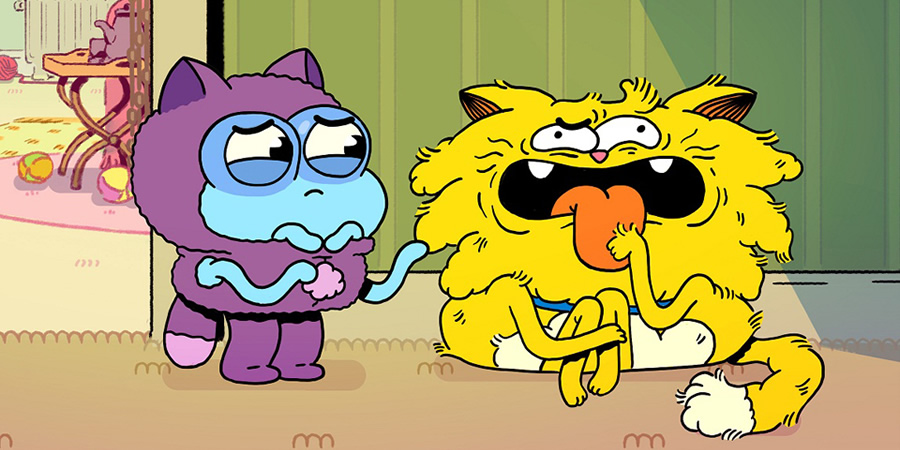 Genre

Sitcom

Broadcast

Channel

Episodes

Starring

Director

Producers
Counterfeit Cat is the story of Gark, a naive 9 year-old alien with uncontrollable superpowers who is destined to save the universe... and Max, an anxious but vain housecat who'd prefer to save himself.
Sent for training off-world, Gark mistakes Max for a tiger who can teach him to be a hero so he can fulfil the ancient prophecy and save the universe. The problem is Max doesn't know much about being brave: he knows about watching TV, knitting and coughing up fur balls. But Gark's adventurous instincts force Max, albeit reluctantly, to act like the tiger Gark believes him to be.
Use the menu bar above to access more pages.