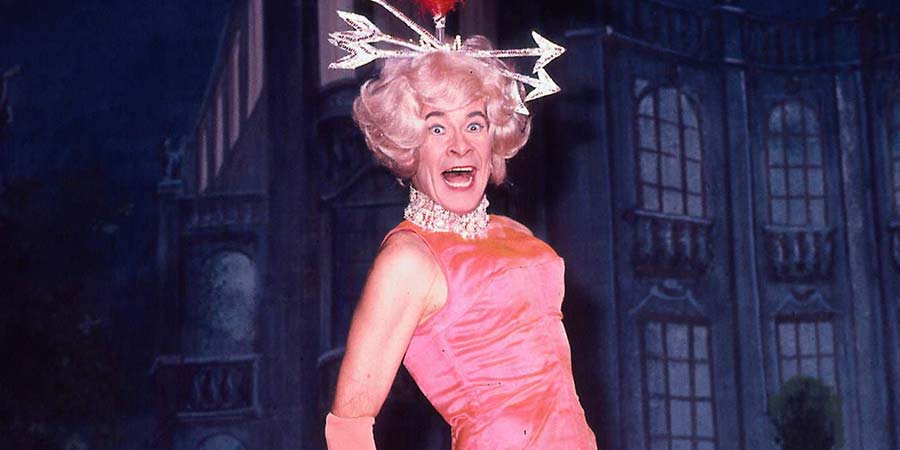 Genre

Documentary

Broadcast

Channel

Episodes

1

Features

Stanley Baxter, Miriam Margolyes, Louis Barfe, Rory Bremner, David Holt, Brian Beacom, Brian Rogers, Penelope Wilton and others

Producers
It seems to be a very British phenomenon to talk often about our 'National Treasures', yet nobody has ever formalised this into an official recognised status - until now. This fast-paced tribute combines contemporary interviews with one of the classic stars of British comedy, with favourite archive footage, and chats with friends and admirers.
This feature-length biographical documentary profiles the multiple BAFTA-winning entertainer Stanley Baxter, from his early days as a child actor in Glasgow, through his long and celebrated career in radio, theatre, television and films, to the present day.
We focus primarily on his golden years in the 1960s and 70s, when his many television impressions - particularly the Queen (aka the Duchess of Brendagh) - were famous throughout Britain. We shower Stanley with bouquets of admiration, while showing some of the funniest clips from his must-see shows, which regularly achieved the top slot in audience ratings.
The central narrative comes from Baxter himself, who for many years was the highest-paid entertainer on British TV. Our own interview with the great man (now 92, and in astoundingly good health) is reinforced with clips from his shows, and comments from a host of close friends and admirers, many of them celebrated comedians and impressionists in their own right.
We recall his many brilliant comedic inventions, such as "Parliamo Glasgow" in which he translated Glaswegian into English: "sanoffy caul day" ("it's an awfully cold day") and "zarraburdorahairywullie" ("is that a lady or a gentleman?"). The whole programme is by turns biographically fascinating, hilarious, insightful and at times poignant.
These interviews include biographical information and anecdotes, but also offer analysis of why Stanley's impressions and sketches were so spot-on and so well-loved, and will show that many of them are relevant even today. These three strands are tightly woven together and rapidly intercut. For example, Baxter might introduce an archive clip by recalling the inspiration for a character, then we see the clip, while his friends explain the circumstances surrounding the writing and recording.
Production company

Also known as

Stanley Baxter's Best Bits... And More (Billed title)
Broadcast details
First broadcast

Sunday 1st December 2019 on Channel 5 at 9pm

Episode length

80 minutes

Last repeat

Friday 22nd January 2021 at 10:00pm