See Also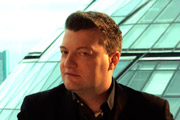 Strand of satirical review shows hosted by Charlie Brooker, originally inspired by and based upon his Screen Burn newspaper columns.
Comedy series which mercilessly parodies the lifestyles of young London media types.
Charlie Brooker addresses coronavirus and lockdown in his own unique style.
Jason Manford anchors ITV's own satirical stand-up review of the year.
John Bishop rounds up the highs and lows of 2012 in this stand-up show.
Some of the biggest names in British comedy come together to take a look back at the year.
Dark sci-fi fantasy comedy dramas about our collective unease about the modern world. Created by Charlie Brooker.
Charlie Brooker attempts to explain where it all went wrong and just how wildly the TV and movie ideal differs from life's grim reality.
Charlie Brooker and guests cast their eyes over the week's TV, both home grown and from around the world.
Charlie Brooker presents a panel game for Radio 4 that celebrates Britain's favourite subject - failure.
Death To 2020 is the cathartic comedy event you'll never forget about the year you really, really don't want to remember.