Series 1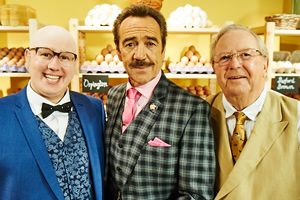 First broadcast: Wednesday 21st October 2015
Kindly local shopkeeper Mr Richards has a set of priceless Fabergé eggs that need restoring. When one of the eggs goes missing, Rupert and his team come up with a number of schemes to try to rustle up a replacement.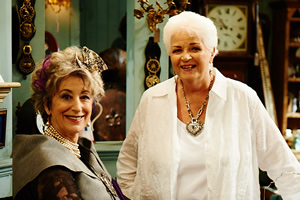 First broadcast: Wednesday 28th October 2015
Rupert Bull Antiques is threatened when a rival antiques firm opens a branch, owned by the enigmatic Mr. Mumford and supported by a celebrity.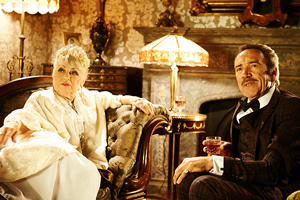 First broadcast: Wednesday 4th November 2015
When Rupert inherits a collection of mouldering deer heads from a rich Russian widow, a reluctant Faye is sent out onto the streets of Newby-On-Wye to drum up some business. Meanwhile, Beverley has a quiet word with an increasingly put-upon Toby about "workers' rights", which can only mean bad news for Rupert.