Alan Carr, David Mitchell, Graham Norton, Jack Whitehall, Lee Mack and Sarah Millican have been selected as the nominees for the 2013 British Comedy Awards' King or Queen of Comedy category.
We thought we'd take a look at the six and try to work out who might win - but to be honest, we've no idea. This is the only category voted for by the public, so there's no jury to second guess. It's purely down to which comedian gets the most votes. With calls costing just 35p a go, and fans able to vote for their favourite multiple times, it looks likely to be a close-run thing again this year...
VOTING IS NOW CLOSED. DO NOT CALL THESE NUMBERS
Alan Carr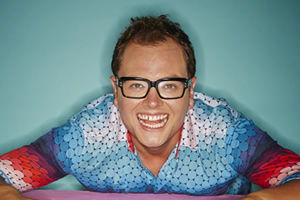 Before comedy, Alan Carr used to work in a call centre. He probably wouldn't have believed back then that people would be using their phones this year to vote for him as their favourite comedian.
2013 has been a good year for Alan. Alan Carr: Chatty Man is now in its 11th triumphant series, and in September he celebrated the show's 100th episode in style with the help of A-list guests Rihanna and Justin Timberlake.
Alan's loyal fanbase should give him a sizeable number of votes, and the fact he was named the second most influential person on Twitter recently won't harm his chances.
Here's the numbers for Alan:
Mobile: 6 50 58 01
Landline: 09020 50 58 01
Here's Alan chatting to Britney Spears:
David Mitchell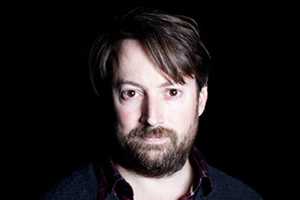 The King or Queen of Comedy category has been running since 2010, and David Mitchell is the only comedian to have made the shortlist every year. However, he's never won... at least not yet. Could it be his turn this year?
You certainly won't have missed Mitchell's comedy output in 2013. He's appeared on pretty much every panel show going, including notably as a team captain on the always-hilarious Would I Lie To You?, and as host of the brand new Was It Something I Said?. He's also been busy acting in the likes of BBC Two comedy drama Amabassadors, and has just returned to Radio 4 with Robert Webb for a new series of That Mitchell & Webb Sound too. Oh, and if that wasn't enough, he wrote a best-selling autobiography.
If David is your comedy hero, these are the numbers to call:
Mobile: 6 50 58 02
Landline: 09020 50 58 02
Here's an out-take from Was It Something I Said? in which David fluffs his lines:
Graham Norton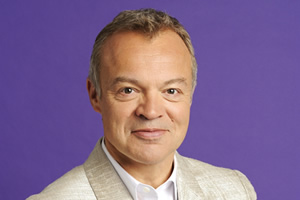 Graham Norton has turned his Friday night chat show into a 'must-watch'. The list of A-list stars who have sat on his sofa this year has been jaw dropping. In the last couple of months alone he's chatted to the likes of Paul McCartney, Robert De Niro, Cher, Elton John and Lady Gaga. He makes it look easy, but the way he keeps three or sometimes four guests on the go at the same time is widely regarded as masterful.
He's a six-time BAFTA winner, but Norton has never won the King or Queen of Comedy title, despite being nominated for it for the last three years.
If you want to help him get the title this year, the numbers to call are:
Mobile: 6 50 58 03
Landline: 09020 50 58 03
Here's Graham in control of his red chair on the recent Dr Who-related episode of his show:
Jack Whitehall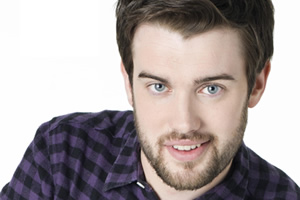 Jack Whitehall was last year's winner, so he gets to announce and present the award this year... could he end up giving it to himself? He's certainly very popular at the moment, making it a distinct possibility.
Demonstrating how he's now a favourite of viewers and a safe pair of hands for producers to trust with their shows, last week it was almost impossible to turn on the television without seeing him. He was hosting both Have I Got News For You and Never Mind The Buzzcocks, plus starring in Fresh Meat. Oh, and his live stand-up show was on BBC Three, and he launched his new series Backchat with his father, to boot.
As the youngest contender in the list, Whitehall's fans will no doubt be able to utilise social media well to give him a shot. But Channel 4 tell us the votes were very evenly matched throughout the whole voting period last time, so it's by no means a given and thus your vote really does count.
Here're the numbers to call:
Mobile: 6 50 58 04
Landline: 09020 50 58 04
Here's Jack in his other popular acting role, Bad Education:
Lee Mack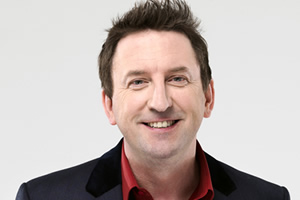 Lee Mack is one of the nicest and most quick-witted comedians you could ever wish to meet, so it's baffling us as to why he hasn't walked away with the King title yet. Could this be his year at last?
2013 has seen him deliver the sixth series of his award-winning sitcom Not Going Out on BBC One, navigating the show successfully through the loss of his friend Tim Vine from the key cast. His lightning-fast reactions were most on show as he played opposite David Mitchell on another series of Would I Lie To You?.
Whether or not Mack wins this year, he's likely to be a contender again next year as he has a busy 2014 lined-up. It includes a massive live tour - Hit The Road Mack - and a new entertainment series for Sky1 called Duck Quacks Don't Echo.
Here are the numbers to vote for Lee:
Mobile: 6 50 58 05
Landline: 09020 50 58 05
Was Lee known as 'The Charmer' at school? That's what he claims in this clip from Would I Lie To You?:
Sarah Millican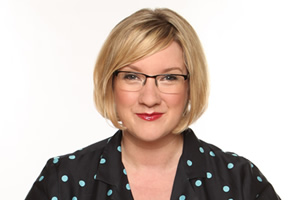 Awarded the Queen of Comedy title in 2011, Sarah Millican will no doubt be hoping to reclaim the crown this year.
Her own TV show, The Sarah Millican Television Programme, has been clocking up great ratings on BBC Two. The third series of the format has just finished, with a Christmas special lined up for mid-December. It's been a fun watch, as Sarah has chatted to everyone from car man Quentin Willson to horticulturalist Diarmuid Gavin.
When not writing and performing her own telly show, Sarah has been busy making audience laugh at her live shows (she's much ruder than on TV - but always gets away with it as it's done in such a charming way), and appeared on panel shows like QI, Have I Got News For You and 8 Out Of 10 Cats.
If you'd like comedy to be ruled by a Queen rather than a King this year, the number to call is:
Mobile: 6 50 58 06
Landline: 09020 50 58 06
Here's Sarah getting some vocal coaching on her show:
---
Calls from mobiles and BT landlines cost just 35p (other landlines may vary). You can vote more than once. Full terms and conditions at channel4.com
Voting lines will be open until approximately 10pm on the night of the awards, with the winner announced live on Channel 4 shortly after as part of the ceremony.
The British Comedy Awards are live on Channel 4 on Thursday 12th December 2013 from 9pm. It's perhaps worth us pointing out that rather than watching on TV, you can actually be in the live audience: Tickets are available
Published: Friday 29th November 2013