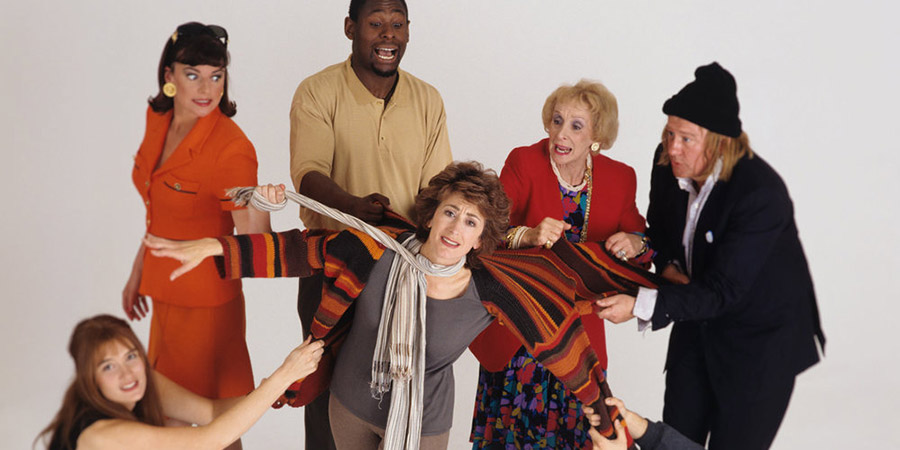 Genre

Sitcom

Broadcast

Channel

Episodes

Starring

Maureen Lipman, Maria Charles, Niall Buggy, David Harewood, Doon Mackichan, Valerie Edmond and Sacha Grunpeter

Writers

Director

Producers
Still as single as when we last saw her, Jane Lucas is back - and now she's graduated from a magazine column and local radio show to her own nationwide daytime TV chat show, Lucas Live.
Her producer, Debra, puts a string of obstacles in Jane's path not dissimilar to Diana, her old editor at Person magazine, and proves to be just as ambivalent to the problems of others - if not even more ruthless about exploiting them!
Juggling a fledgling romance with social worker Daniel, Jane is also still trying to cope with her demanding, emotionally manipulative Jewish mother. She's got additional pressures on her hands with son Michael - now 18 - and a homeless man, Richard, whom she offers a home to in a heated exchange on her TV show.
Running herself as frantically off her feet as ever, the question remains: can Jane herself ever find peace?
Production company

Laugh track

Live audience
Broadcast details
First broadcast

Thursday 31st August 1995 on BBC One at 8:30pm

Last new broadcast

Thursday 12th October 1995 on BBC One at 8:30pm

Length of episodes

30 minutes
Website links